Washougal Motocross
Washougal

,

WA
Race Center: Washougal
Lucas Oil AMA Pro Motocross Championship
Ivan Tedesco was not destined to be a motocross star, but he was ready to be a fighter. He came into the pro ranks without a huge amateur pedigree, no factory support, and probably little reason to believe he would succeed. For whatever reason, though, he did think it was possible, and it's that inner fire that made him the rider he grew to be. Through it, he carved out a career many would envy and few would have predicted.
For a time, Albuquerque, New Mexico, was a hot bed of talent, with a big crop of pros—Ivan and his brother Gio, Ryan Clark, Johnson brothers Keith and Kevin, and their cousin Isaiah—making a routine assault on AMA Supercross main events. Ivan might not have even been the most talented of that bunch—his brother Gio was also very fast, but injuries ended his progress—but he carried the flag highest for the group. He first landed on Plano Honda, then Yamaha of Troy, steadily progressing each time, and adapting a no-nonsense rep that attracted teams. When Mitch Payton came calling in 2004, the time was right in so many ways. Tedesco had broken through for a supercross win a year earlier, and was now into championship mode. Pro Circuit and Kawasaki were about to unleash the KX250F, a project with a risk for both brands. James Stewart elected not to ride it, which put much weight on Tedesco's shoulders to deliver. He trounced his competition out West that year, with seven wins in eight rounds. Within three months, Pro Circuit had built a rep for fast four-strokes, and Kawasaki's new thumper was now race proven.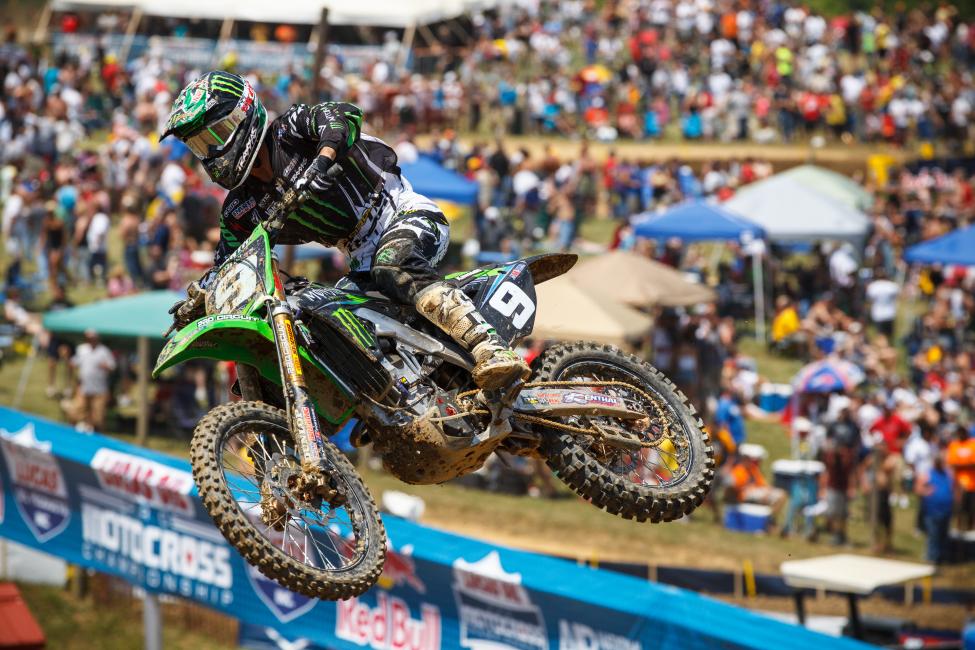 Ivan's 2005 title defense was a little trickier, but perhaps that season better underscored his fighter mentality. After stalling and losing huge points at a muddy Anaheim 1, and fighting off challengers like Nate Ramsey and Broc Hepler, he snagged another title. He entered the 125 Nationals as a huge underdog—having never won a national—but just like always, he embraced proving the doubters wrong. He worked harder, got better, and stayed in the hunt all season. Others might have been faster, but Tedesco kept fighting, and when the likes of Mike Alessi, Davi Millsaps, Hepler, Grant Langston, and others coughed up points with inconsistency, Tedesco was there to scoop up the title. It was a gritty effort, the kind of stuff Tedesco built himself on.
It impressed none other than Ricky Carmichael enough to convince Suzuki to grab Ivan for his 450 debut season in 2006. Ivan was solid and consistent, taking fourth in points and showing, on occasion, the stuff to battle established stars like Chad Reed. Later, he'd hook Carmichael up at the Vegas finale, holding Reed up just enough to let his teammate get away during an all-time pressure championship climax. But that night, Ivan was hurting with shoulder problems, and he'd have to skip most of the 450 Nationals with an injury. At the eleventh hour, he was called on to represent Team USA at the Motocross of Nations. Carmichael busted his shoulder at the final national of the year and couldn't go, but his RM-Z450 was already shipped. Tedesco, who had only raced one national all summer, stepped up, got a start over in England, and hung on through arm pump, pain, and fatigue. His results were enough to help Team USA retain the Chamberlain Trophy.
With Carmichael racing part-time in 2007, it would be up to Tedesco to carry Suzuki forward, but Stewart landed on him in Toronto. He broke his hand and struggled back to race Anaheim, but never got going. Still, Team Honda believed in his abilities, and signed him for the next season. Then, another broken hand and more injuries ended that season early. Only for a brief stint in the 2009 450 Nationals did Tedesco really get his head back above water, with a dominant 1-1 at the Thunder Valley National in Colorado. He followed that with another victorious appearance at the 'Nations, his third.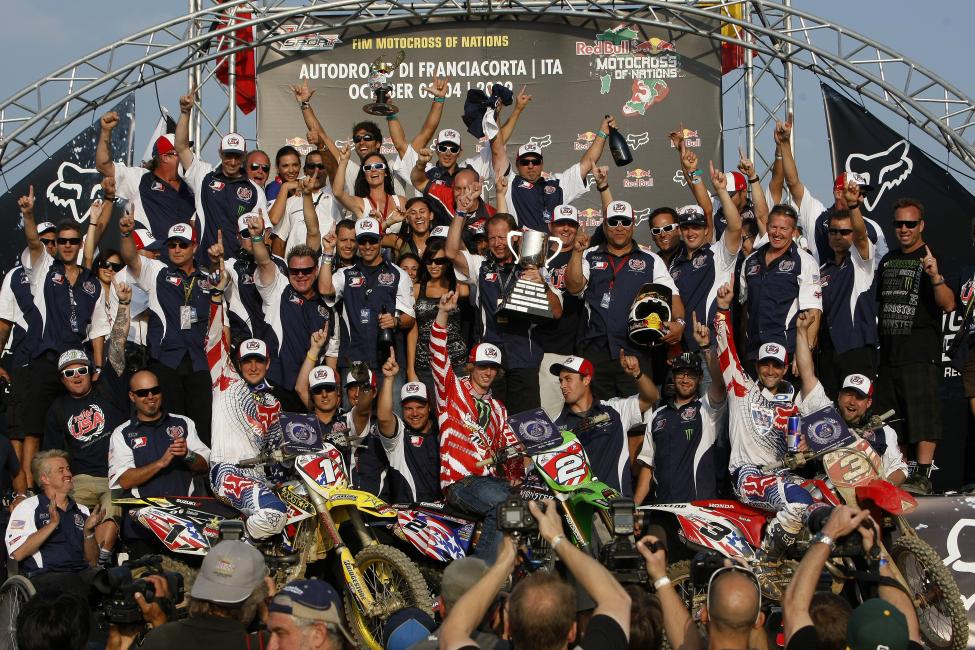 Four years of injury-plagued 450 seasons had sent the industry in search of the next young hot prospects, but Tedesco never gave in and never gave up. He was a fighter forever, and if he got the start, he'd do whatever it took to run the lead pace, for better or for worse. Discretion might be the better part of valor, and yes, he probably beat himself up extra because he wanted it so badly and was willing to ride the ragged edge, but there's a certain heroic honor in knowing he left everything out there.
Even when he couldn't put a deal together for 2013, he never actually retired, and when the Rockstar Energy Racing KTM and Soaring Eagle Suzuki teams needed help, he soldiered on some more. That's what Tedesco was always good for—he was a solider for his teams, for his country, and for his sport. Hot Sauce didn't win the most races, but no one tried harder.