Washougal Motocross
Washougal

,

WA
Washougal
Lucas Oil AMA Pro Motocross Championship
When MX Sports entered into an agreement with USADA (United States Anti-Drug Administration) for the 2014 Lucas Oil Pro Motocross Championship, it represented, to me anyway, a step forward for our sport.
The use and knowledge of PEDs (performance-enhancing drugs) in sports have become more and more part of a sports fans vernacular in the last decade or so. Whether it's Major League Baseball, the National Football League, cycling, or just Lance Armstrong (which, even if you don't know anything about cycling, you know all about Lance and his troubles) the average fan is now on high alert for what athletes may or may not be doing behind the scenes.
And although our sport is still a niche sport—still very much grassroots at times— make no mistake about it: at the top of the ladder, there are millions of dollars at stake. Why wouldn't a rider do anything and everything to help him earn some of that money?
Enter USADA and its blood and urine testing procedures, starting this summer for the Nationals. It should be noted Monster Energy Supercross has had WADA (World Anti-Drug Administration) conducting its tests (urine only) for a number of years, and now Lucas Oil Pro Motocross has its own procedures.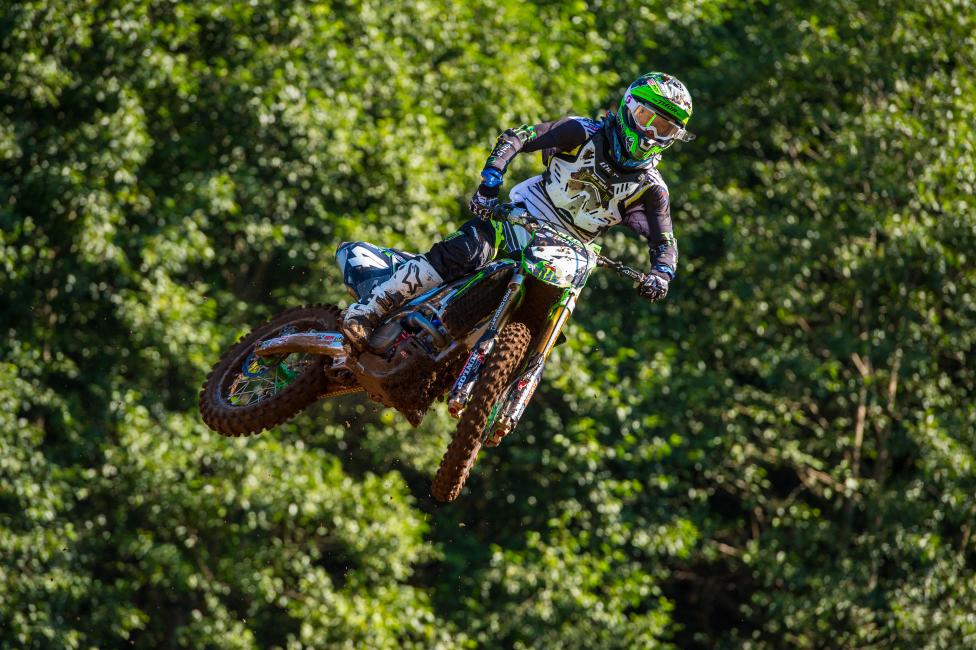 And of course we all know about WADA releasing the fact that James Stewart had tested positive for an amphetamine at the Seattle Supercross and has been provisionally suspended by the FIM (which does not sanction Lucas Oil Pro Motocross) until appeals have been heard.
That's not what we're talking about today. What we're talking about is the fact that with this type of testing being implemented, there are more and more rumors, innuendos, and pit gossip that put a bit of a stain on some riders' hard work. Monster Energy/Pro Circuit Kawasaki's Blake Baggett went ahead and took the proactive step of posting his letter from USADA stating that he'd been cleared from the Lakewood testing he had undergone.
For a number of weeks it's been the big rumor in the pits that Yamalube/Star Racing Yamaha's Cooper Webb had indeed tested positive for HGH (Human Growth Hormone) at Lakewood, and that he was a cheater. I must have gotten this question about Webb thirty or forty times in a couple of weeks. And my reply every time to anyone who asked was, "I haven't heard that from anyone that would know," which is true. Sometimes being inside the pits is actually the worse place to get information. Lots of egos, agendas, and bias inside the trucks, and getting the facts right isn't always priority number one. (Ed Note: All twelve of the riders tested—six in the 250 Class, six in the 450 Class—passed scrutiny. No penalties will be assessed based on the Thunder Valley tests.)
Eventually, Webb heard this rumor about himself, and his trainer (as well as Webb) posted Webb's "all clear" letter from USADA on Instagram. It's a shame that things like this get around and somewhat tarnish a rider's image. I applaud Baggett and Webb for getting their info out there for everyone to read.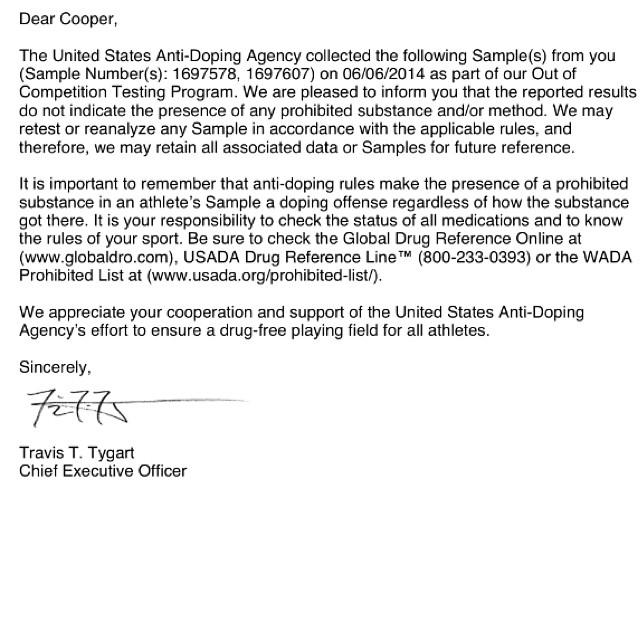 "It's been going around the pits since 2011 when Pro Circuit only lost one moto out of twenty-four ... It's just been going around for years that everybody's cheating," said Baggett at the post-race press conference at Washougal. "Every week somebody's cheating; that's what they say. I got my results and I was like, I'll post them so that everybody knows that I'm not cheating and never was. And it started a frenzy out there. "
As I said, I'm all for this testing, and in the end it's a good thing to have in both supercross and motocross, but until it's been in place for a few years and we're all used to this, we're probably going to have a few more incidents like we had with Webb. I suppose it's a necessary evil considering what the mainstream sports have had to go through, but it still doesn't make it right.