Loretta Lynn Ranch
Hurricane Mills

,

TN
Rocky Mountain ATV/MC AMA Amateur National Motocross Championship (Loretta Lynn's)
Amateur National Motocross Championship
Monday will mark the start of the 33rd annual Rocky Mountain ATV/MC AMA Amateur National Motocross Championship from Loretta Lynn Ranch in Hurricane Mills, Tennessee. Since its inception in 1982, Loretta's has played host to the greatest names in American motocross history. Names like Ricky Carmichael, James Stewart, Ryan Villopoto, among others, began their legacies at Loretta's. Hundreds of thousands of riders have walked these hallowed grounds, but only seventeen can stake claim to the prestige of holding seven or more titles.
For this week's The List, we found those seventeen heroes of The Ranch and listed every title they've won. If you're interested in reading every single name and their respective title(s) won at Loretta's, you can HERE.
See everyone Monday. Travel safe!
MIKE ALESSI, Apple Valley, CA
1995: 51cc AMA Stock 4-6
1999: 65cc Stock 10-11
2000: 65cc Stock 7-11
2000: 65cc Stock 10-11
2001: 85cc Modified 9-13
2002: 85cc Stock 12-13
2002: 85cc Modified 9-13
2003: 105 Supermini 12-15
2003: 85cc Modified 14-15
2004: 250 Open A
2004: Four-Stroke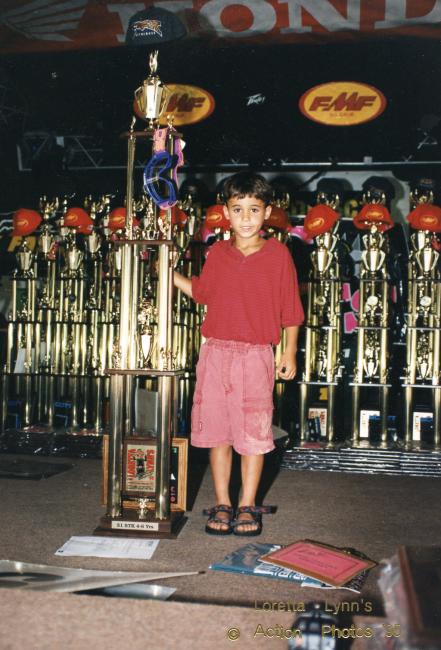 KEITH BOWEN, Beaverton, MI
1982: 250 A
1983: 250 A Stock
1983: 125 A Stock
1996: Vet A Plus 30
1996: Plus 25
2002: Vet 35 Plus
2003: Vet 35 Plus
RICKY CARMICHAEL, Havana, FL
1990: 65cc Stock 7-11
1991: 85cc Stock 7-11
1992: 85cc Stock 12-13
1993: 85cc Stock 12-13
1994: 85cc Stock 14-15
1994: 85cc Modified 14-15
1995: 85cc Modified 14-15
1995: 85cc Stock 14-15
1996: 250 Open A Stock
2012: Junior 25+
ADAM CIANCIARULO, Port Orange, FL
2005: 51cc Stock (7-8) AMA Class 2
2006: 65cc Stock (7-9)
2007: 85cc Stock (7-11)
2007: 85cc Modified (7-11)
2008: 85cc Modified (9-11)
2009: 85cc Stock (12-13)
2009: 85cc Modified (12-13)
2011: Super Mini 1 (12-15)
2011: Super Mini 2 (13-16)
2012: Super Mini 1 (12-15)
2012: Super Mini 2 (13-16)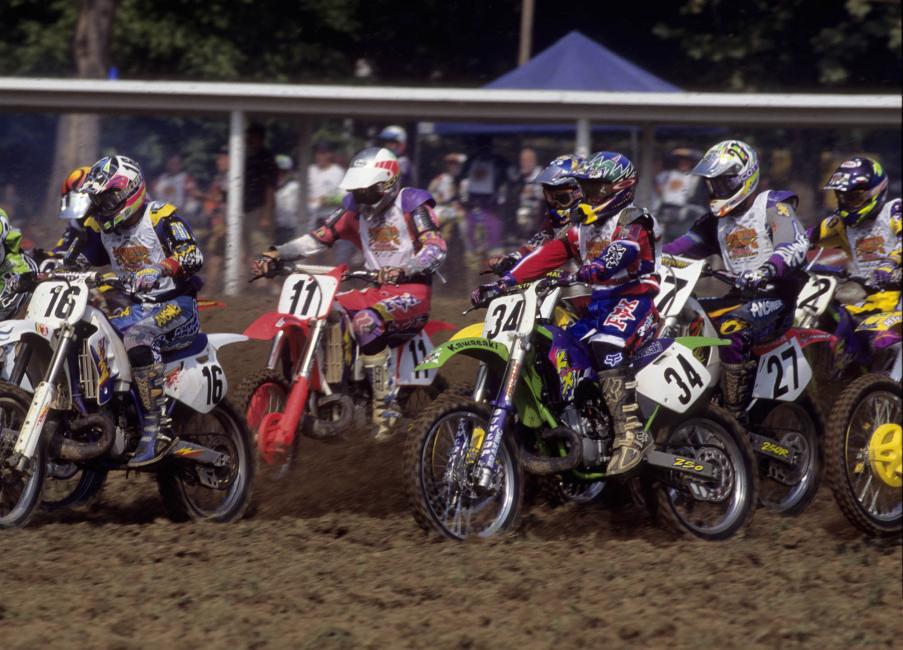 DOUG DUBACH, Tustin, CA
2006: Senior 40+
2007: Senior 40+
2008: Senior 40+
2008: Senior 45+
2009: Senior 40+
2009: Senior 45+
2010: Senior 45+
2012: Senior 45+
2012: Senior 40+
JEFF EMIG, Kansas City, KS
1986: 85cc Stock 14-15
1987: 125 B Modified
1989: 250 A Modified
2002: 250 Open A Pro Sport
2003: 250 Open A Pro Sport
2003: Vet 30 Plus
2006: Vet 35 Plus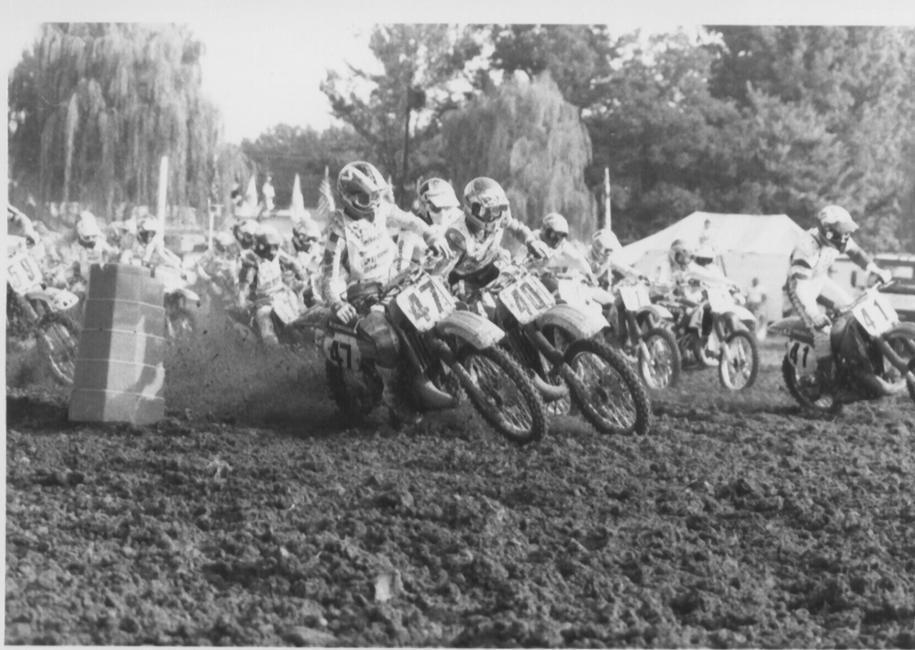 TIM FERRY, Dade City, FL
1988: 85cc Stock 12-13
1990: 125 Stock 12-15
1990: 125 Modified 12-15
1991: 125 A Stock
1991: 125 A Modified
1992: 125 A Modified
1992: 250 Open A Modified
2013: Junior 25+
KEVIN FOLEY, Orange, CA
1983: Open A
1983: 250 A Modified
1989: Plus 25
1990: Plus 25
1992: Plus 25
1993: Vet A Plus 30
1993: Plus 25
1999: Vet A Plus 30
2003: Senior 40 Plus
2013: Masters 50+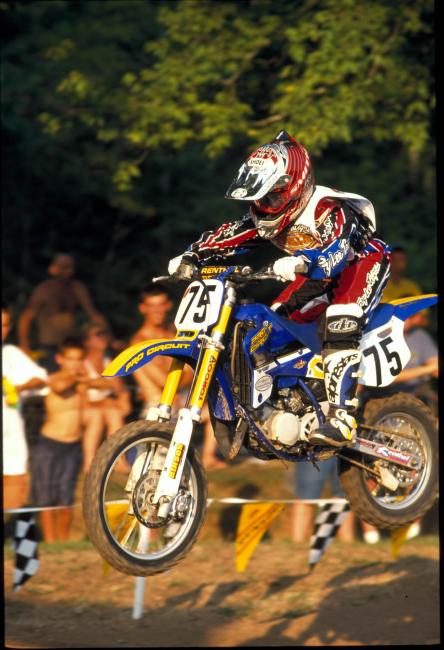 JOSHUA HILL, Yoncalla, OR
1999: 65cc Stock 7-9
2001: 85cc Stock 7-11
2003: 85cc Modified 12-13
2004: 125cc Modified 12-15
2004: 125cc Stock 12-15
2005: 125 B Stock
2005: 125 B Modified
2006: Motocross Lites A
2006: Motocross Lites A/Pro Sport
KEITH JOHNSON, Carver, MA
2008: Junior 25+
2008: Veteran 35+
2009: Junior 25+
2009: Vet 35+
2010: Vet 35+
2011: Senior 40+
2013: Senior 40+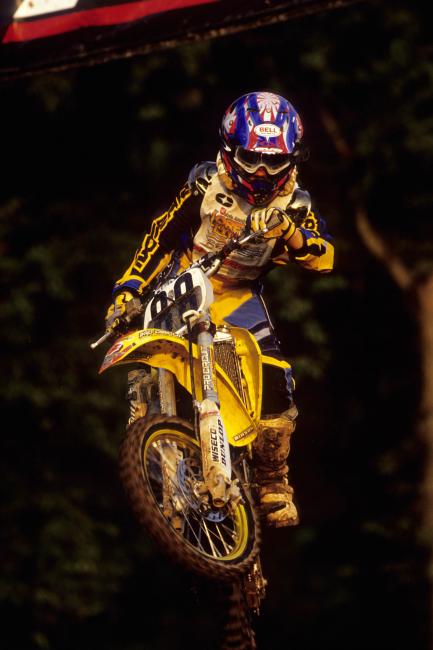 DAVI MILLSAPS, Cairo, GA
1996: 51cc 7-8 Stock
1997: 65cc Stock 7-9
1997: 51cc AMA Stock 7-8
1999: 85cc Stock 7-11
2000: 85cc Modified 9-13
2002: 125 Modified 12-15
2002: 125 Stock 12-15
2003: 125 Modified 12-15
2003: 125 A
ROBBIE REYNARD, Oklahoma, OK
1988: 85cc Stock 7-11
1988: 65cc Modified 7-11
1989: 85cc Stock 7-11
1991: 85cc Stock 12-13
1992: 125 Modified 12-15
1992: 125 Stock 12-15
2010: Junior 25+
2012: Vet 35+
2013: Vet 35+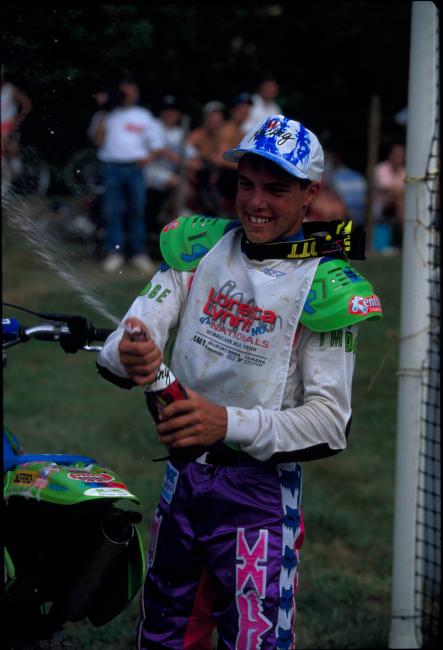 JAMES STEWART JR, Winter Haven, FL
1993: 51cc 7-8 Stock
1995: 65cc Stock 7-9
1996: 65cc Stock 10-11
1997: 85cc Stock 7-11
1998: 85cc Modified 9-13
1999: 85cc Stock 12-13
1999: 85cc Modified 9-13
2000: 85cc Modified 14-15
2000: 105 Supermini 12-15
2001: 125 Modified 12-15
2001: 125 A
ELI TOMAC, Cortez, CO
2004: 65cc Stock 10-11
2006: 85cc Modified 12-13
2007: 85cc (14-15) Modified
2007: Super Mini (12-15)
2008: Super Mini 1 (12-15)
2008: Super Mini 2 (14-16)
2009: 250 B Modified
2009: Schoolboy 2 14-16 B/C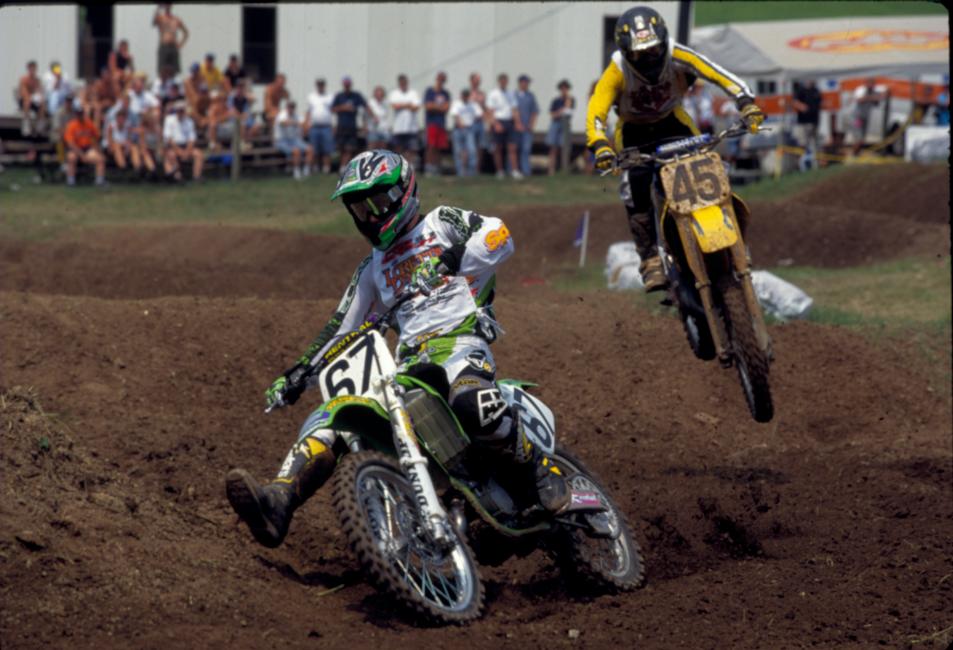 KEVIN WALKER, Gray, TN
1995: Plus 25
1997: Junior 25 Plus
1999: Junior 25 Plus
1999: Four-Stroke
2001: Junior 25 Plus
2001: Vet A Plus 30
2002: Vet 30 Plus
2002: Junior 25 Plus
2004: Vet 30 Plus
2004: Junior 25 Plus
2005: Vet 35 Plus
2007: Junior Plus 25
2007: Vet 35 Plus
2010: Senior 40+
NICHOLAS WEY, Dewitt, MI
1992: 85cc Stock 7-11
1994: 85cc Stock 12-13
1994: 85cc Modified 9-13
1996: 125 Modified 12-15
1996: 250 B Stock
1997: 250 Open A Stock
1997: 125 A Stock
1998: 125 A Pro Sport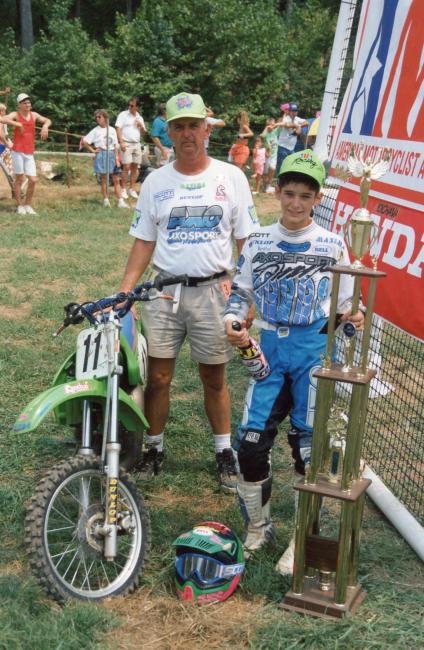 KEVIN WINDHAM, Baton Rouge, LA
1990: 85cc Stock 12-13
1991: 85 Modified 9-13
1992: 85cc Modified 14-15
1992: 85cc Stock 14-15
1993: 125 Stock 12-15
1993: 125 Modified 12-15
1994: 250 Open A Modified
1994: 125 A Modified