It is inevitable that younger riders will mature and rise to the top, and the stars we have come to know and love will eventually fade into memory. Many times this change sneaks up on us all, but other times it is too obvious to miss. Jeremy McGrath shocked everyone in 1993 when he ran away with the 250 Supercross crown. He would absolutely mesmerize the two-wheel world for years to come with his new techniques and style. When Ricky Carmichael finally stole the stage from Jeremy McGrath in 2001, no one saw it coming, but everyone knew it when it occurred. Ricky reeled off thirteen straight wins and served notice that a new sheriff was in town. After seven or eight years of the MC era, it was just the natural progression for a new superstar to arrive. This scenario plays itself out over and over in sport and is brewing again. As I was watching the races this past weekend, I started to think about the coming storm in 2015 and the dynamic it presents. Let's take a look at the riders involved.
Ken Roczen is leading the 450 Class points, as we all know, with Ryan Dungey in tow. Trey Canard is lurking back there, and until his recent troubles, James Stewart was very much in this title fight. Eli Tomac has exploded onto the scene in recent weeks, and had he started the season at 100 percent, the sky is the limit for where he could be sitting. Chad Reed has struggled this summer after returning from his shoulder surgery, but as we saw in January, he is still a force when firing on all cylinders. Even though he is absent from the 2014 outdoor championship, I would be amiss to omit Ryan Villopoto from this list, also, as he is the reigning champion.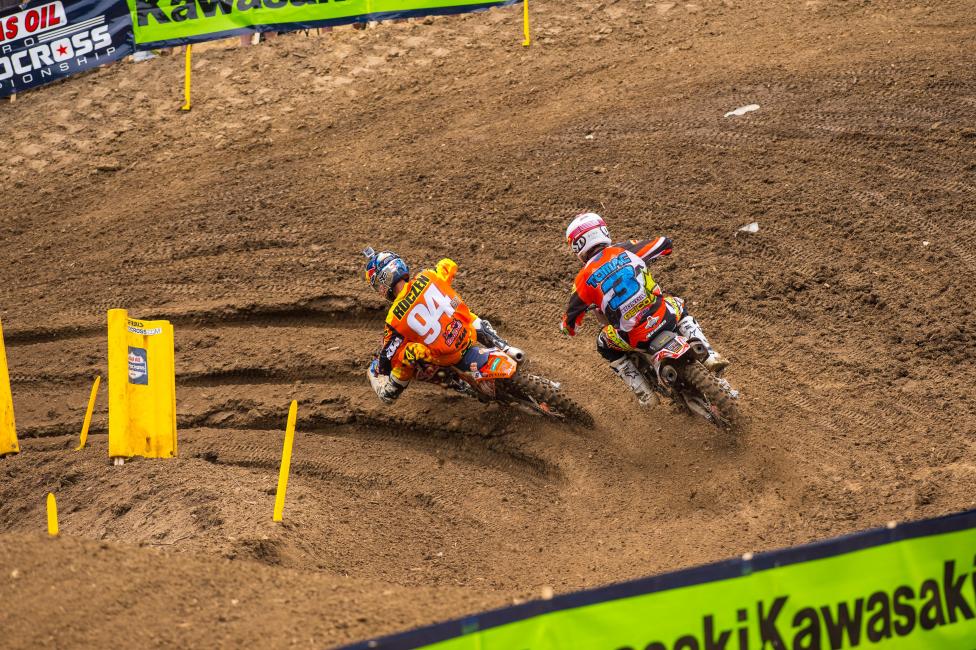 In the 250 Class, there are three great riders preparing to make the move to the premier 450 Class. Dean Wilson is coming back from injury and showing promise to return to his winning ways. Jason Anderson is landing on the podium now and again and even won his first ever moto at Budds Creek. Cole Seely has shown his worth as well, winning 250-supercross races and steadily improving in the outdoor series. These three riders will be lining up alongside the sport's elite in a few short months, adding depth to an already deep field.
The way I see it, there are three eras set to collide in January stemming from the riders listed above. The first of these is the Old Guard, consisting of multi-time champions James Stewart and Chad Reed. They have been there and done it all. They are both in the top five for all-time wins and absolute legends of the sport. The big question is how will they bounce back in 2015? Stewart is dealing with a nightmarish drug test fiasco that may have dire consequences on not only his 2015 campaign but his career in general. For Reed, he had a renaissance start to his 2014 season that was cut short by a crash in San Diego while two points out of the championship lead. He returned this summer far before he was fully prepared, and the results have shown as such. Can they rebound in the offseason to their previous form? That is the debate.
Next, there are the riders that I like to call The Primes. This is the combo that has won all of the major titles as of late, and if you're looking for a dominant duo, you've arrived. Consisting of Ryan Villopoto and Ryan Dungey, the Ryans have won every supercross and outdoor championship in 2010, 2011, 2012, 2013, and up to this point in 2014. To say they have staked their claim as the alpha males would be fair if not redundant. They had the unenviable task of displacing the old guard, but have followed in the footsteps of MC and RC before them, stealing the limelight and establishing dominance. All hail The Primes. An honorable mention for this group would go to Canard, as he has won races and is in this general age classification, but the Ryans and their reign have overshadowed him.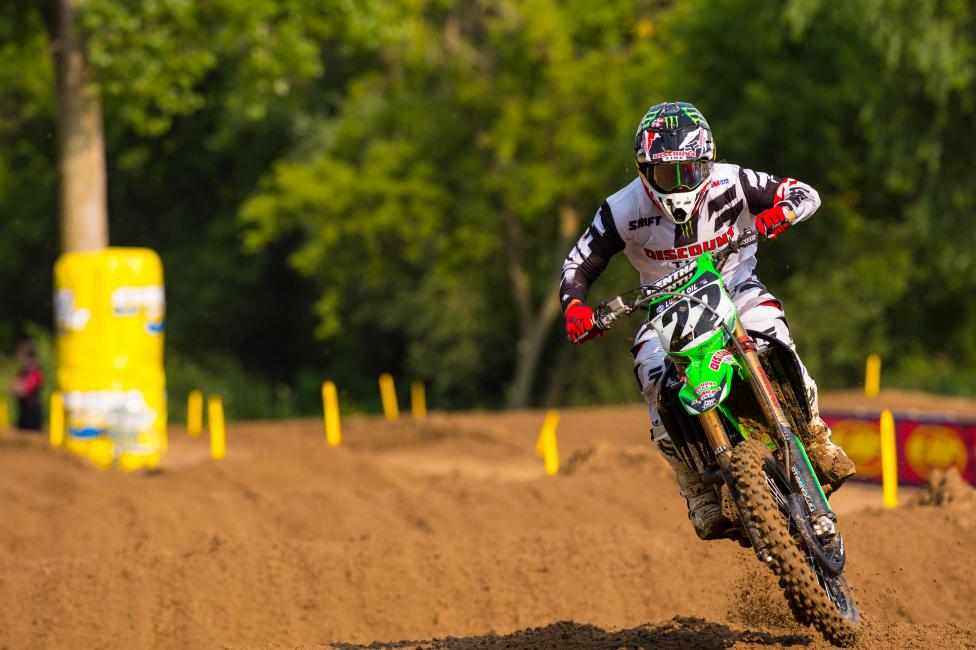 Finally, there is the group I have dubbed the Youth Gone Wild. This is by far the largest group, and questions abound among them. Ken Roczen, Justin Barcia, Wil Hahn, and Eli Tomac lead this group, and will soon be accompanied by Dean Wilson, Cole Seely, and Jason Anderson. They represent the "next" category and are coming in hot. They are hungry and motivated to make their mark on the highest levels of motocross and supercross racing. We have seen what these guys are capable of in limited exposure, and the prospects are enticing. Their volatility is only surpassed by their talent. Facing the Youth Gone Wild group could have inspired Creedence Clearwater Revival to write "Bad Moon Rising," because there is certainly trouble on the way.
As we inch ever further down this collision course, the anticipation builds. Never before have we seen such freakish talent all preparing to wage war. The Old Guard, The Primes, and the unruly Youth Gone Wild will all be vying for supremacy. It is only July, and I am already ranting about next year's showdown. Someone hand me a bucket of popcorn because I am ALL IN on watching how this plays out.