At one point in the first 450 moto at Millville, fourth-place Trey Canard had about a thirty-second lead on a fifth-place battle between Brett Metcalfe and Josh Grant. Up front, Eli Tomac and Ken Roczen were slugging it out, so that got most of the attention, but on the same lap that Tomac finally made the pass stick on Roczen, Grant got by Metty to lock down fifth.
Erase the lead four guys from the Millville race, and you could imagine that battle for fifth as a battle for first. These guys look fast and aggressive; they have legitimate factory bikes representing four different brands and teams. They also want to beat each other badly.
Fifth has become first now for the "chase pack" group in the 450s. Early in the season, the Roczen/Dungey/Canard/Stewart four-pack made a breakaway, and now Tomac has filled in Stewart's fallout almost perfectly. That still leaves huge battles for fifth every weekend, and a glance at the points shows you who is in this fight:
5. Metcalfe 222
6. Grant 218
7. Peick 188
8. Short 187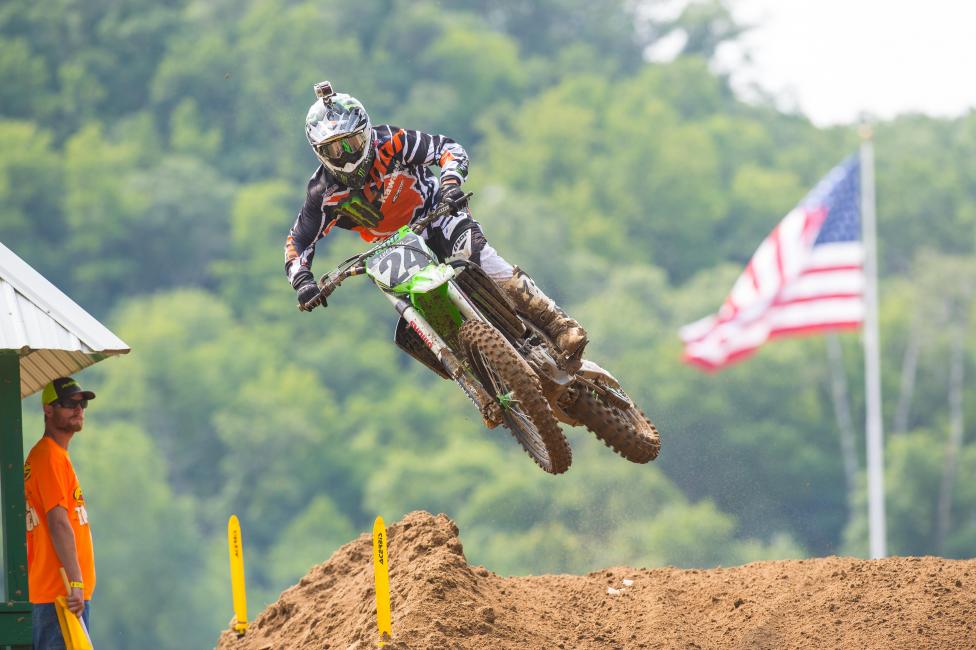 These boys now have a shot at Stewart's fourth position in points, as he sits at 226. The way these dudes are battling, it's going to be quite the fight.
Metcalfe is of course known as Mr. Consistency, and Grant Langston likes to joke that if you look up top five in the dictionary, you'll find a picture of him. Indeed, Metty is fifth in points, but he actually has only three top-five finishes this season in motos, and only six in the top six. He also hasn't been in the top five since Thunder Valley. Metcalfe tailed off for a few weeks with back problems, but he says he's feeling better now. His real strength is that he hasn't had a really bad moto yet—worst was an eleventh at Budds Creek when he lost his rear brake. In every other moto he's finished in the top ten.
In contrast to Metty's three top-fives, Peick and Grant each have four of them (which includes Grant winning a moto), but have each had terrible days, too. Grant went 9-DNF at Hangtown when he hurt his ankle, and Peick hit a tree at RedBud and went DNF-DNF for the day. Grant has been surprisingly consistent this summer, with now eleven of sixteen motos in the top six, nearly double that of Metcalfe. But he's been scratching and clawing to catch Metty in points after Hangtown.
Meanwhile Andrew Short started the season terribly with 35-19-14 moto scores but has been in the top ten ever since. Thus far, his season peaked with a 5-5 at RedBud, and it looked like he might catch all the way up and get into fifth in points. He's gone 8-7-9-7 since, though.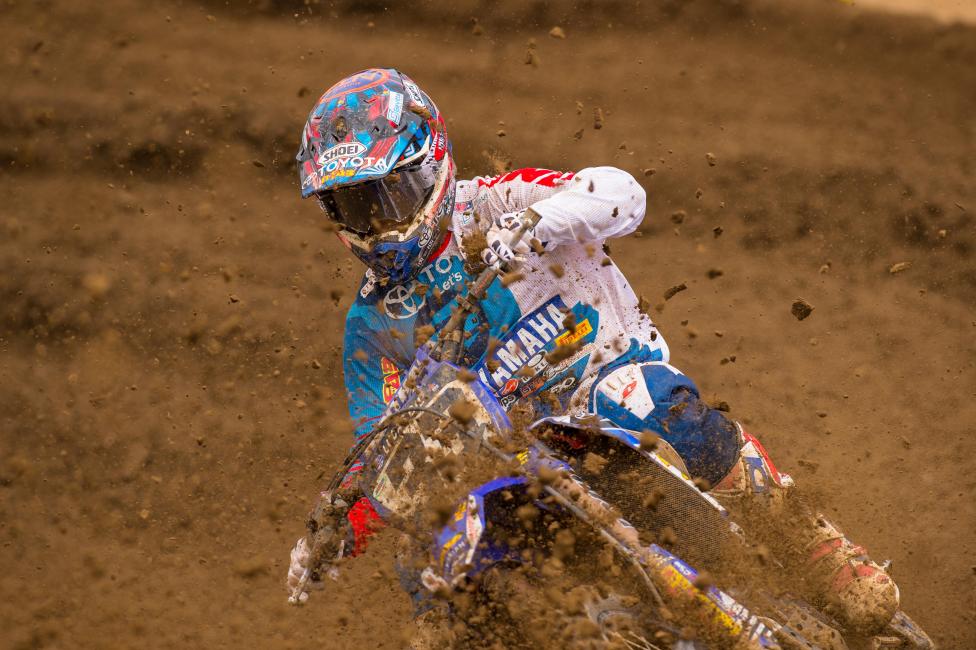 What's most exciting now is that this four-pack seems to be finding each other in the motos, and the battle has been good. These dudes were all over each other at times at Spring Creek, with Grant getting by Metcalfe for fifth in moto one, then Peick holding the spot in moto two before a crash, which let Grant get the spot again. Short was in the mix each time, too, and you can expect the fight to get better as this group aims to win the battle every moto.
Added motivation? They have a chance of jumping James Stewart in the standings, too, and by the way Metcalfe, Grant, and Peick don't have deals signed for next year, yet. You've also got Eli Tomac coming up quickly, with an outside chance of passing all four of these dudes if they falter.
What this all means is, while we're watching the battle for the championship and the moto win, keep any eye on this 5-8 posse. It might be the best race of all.