DeCal Works Releases USA Graphics
Chicago, IL – DeCal Works, the original and still #1 Graphic and Number company, proudly offers new Limited Edition USA Graphics. Revealed before the July 4th holiday by select DeCal Works riders, the overwhelming response was, "How can I represent?".
For proud American riders, there is no better way to display the flags colors and symbols than DeCal Works new Limited Edition USA graphics kits. From the back of your truck to the laps around the track, show your pride and stand out from the pack.
As an option to enhance your ride, DeCal Works provides quality plastic from $99. Best of all, DeCal Works will professional mount (free of bubbles, creases) your Limited Edition USA graphics on the new plastic and ship the kit to your front door saving time, money, and headaches.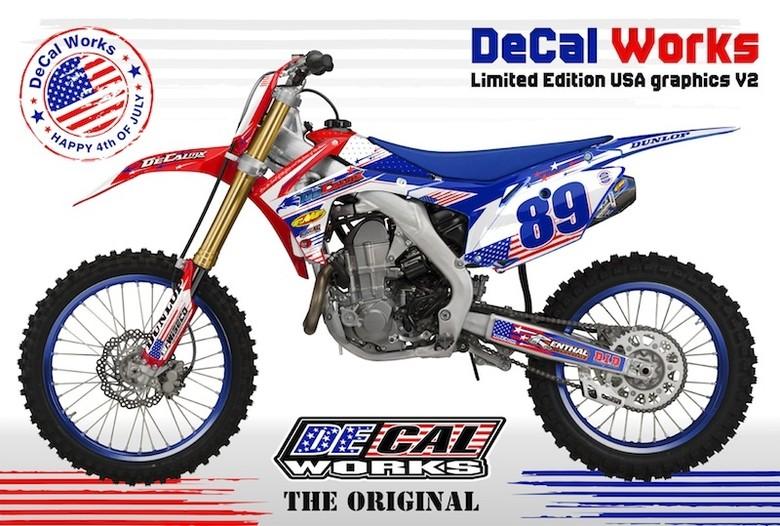 The Limited Edition USA Graphics complete kit includes DeCals for the radiator shrouds, swingarm, lower forks, front and rear fenders plus the number plate backgrounds for only $269.90. Choose optional seat covers from $69.95 in Blue or White to complete the look.