In The Mag, On The Web is an online feature where we take a behind-the-scenes look at one of the print features in Racer X Illustrated. Check out some more information on Between the Motos by Steve Matthes
I've been hearing from my mechanic buddies that with the new TV schedule having most of the motos live on NBC Sports or MAVTV (or even NBC itself) that there's never been less time for them, the true heroes of the sport, to get their bike prep done. Having done the job for a long time when there was no live TV and remembering how stressful it was to get your machine ready for the next moto, I thought that shadowing a team in between motos and reporting on what was done to the bike and how much time it took would be something that would make a cool read.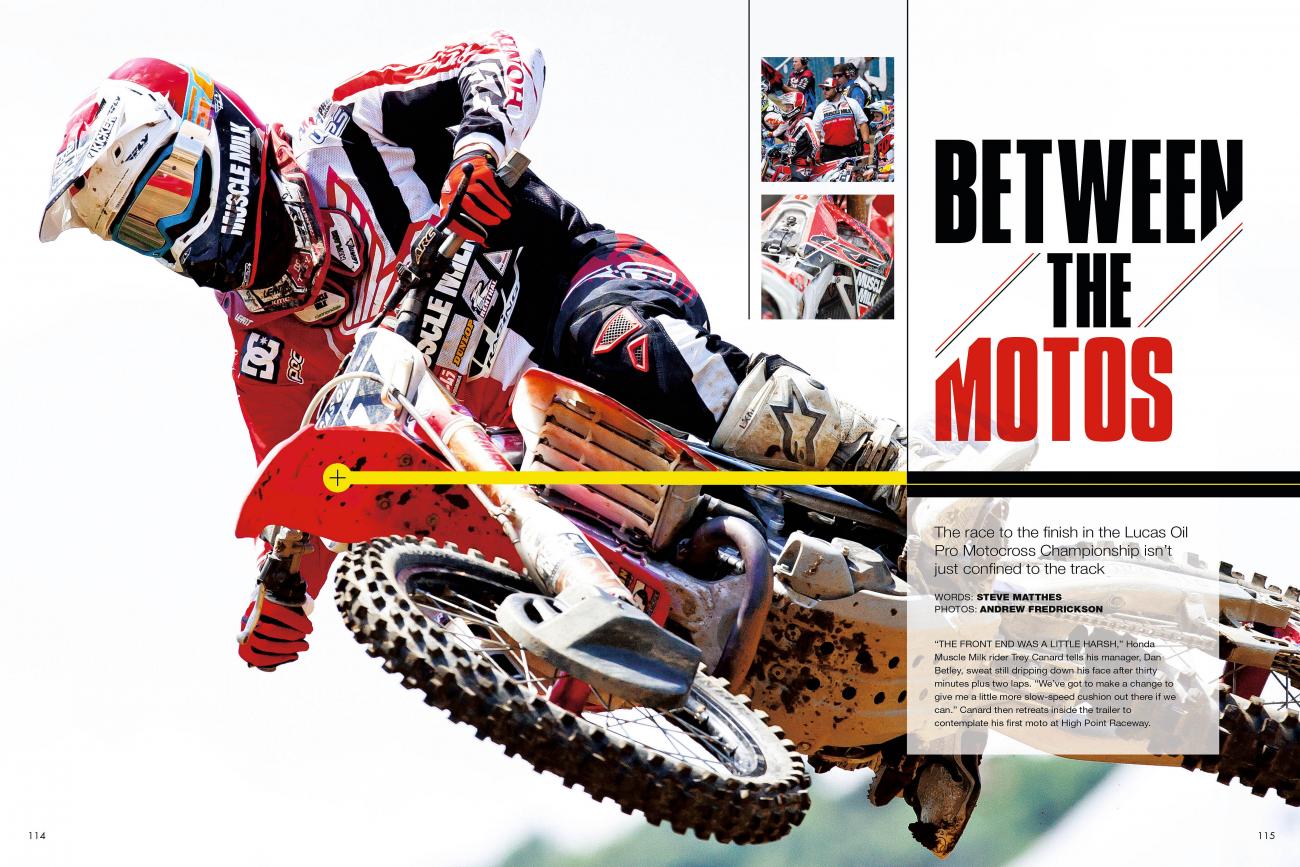 It was DC that suggested Trey Canard and the Honda Muscle Milk guys, and he made it happen through the proper channels. The race was High Point and right after the checkered flag flew for moto 1 of the 450 Class, I raced over to the Honda truck where Canard's mechanic Brent Presnell was just starting to take the seat off.
You can read on the rest of the story to find out what they did, how long it took and what Canard and the rest of the Honda guys talked about in between motos but I'd like to thank Honda team manager Dan Betley, Presnell, chassis man Shane Drew, Canard, and everyone else over there for their time crafting this story. Hope you enjoy it and it gives you new appreciation for the mechanics and technicians of the sport.
Read the entire "Between the Motos" feature in the September 2014 issue of Racer X right now or look for the cover below on newsstands to pick up the issue in person.