Budds Creek Motocross
Mechanicsville

,

MD
Budds Creek
Lucas Oil AMA Pro Motocross Championship
Josh Grant sped off to the moto win at the first Lucas Oil Pro Motocross race of this season. He was down at the beginning of moto two and even took a quick trip to the mechanic's area. That's typical JG feast or famine, right there.
We're all experts on Josh Grant's general style, which includes burly speed and talent, enough to run with anyone in the world … on the right day. That stuff usually shows up a few times per year, when he gets a start and suddenly wicks it up. Unfortunately such success is usually short lived, followed by a crash or general malaise coming as often as the very next moto. And when Grant backed up his Glen Helen moto win with a fifteenth in moto two, then went 9-39 at Hangtown (complete with a twisted ankle causing that moto two DNF) we were back on the usual results roller coaster.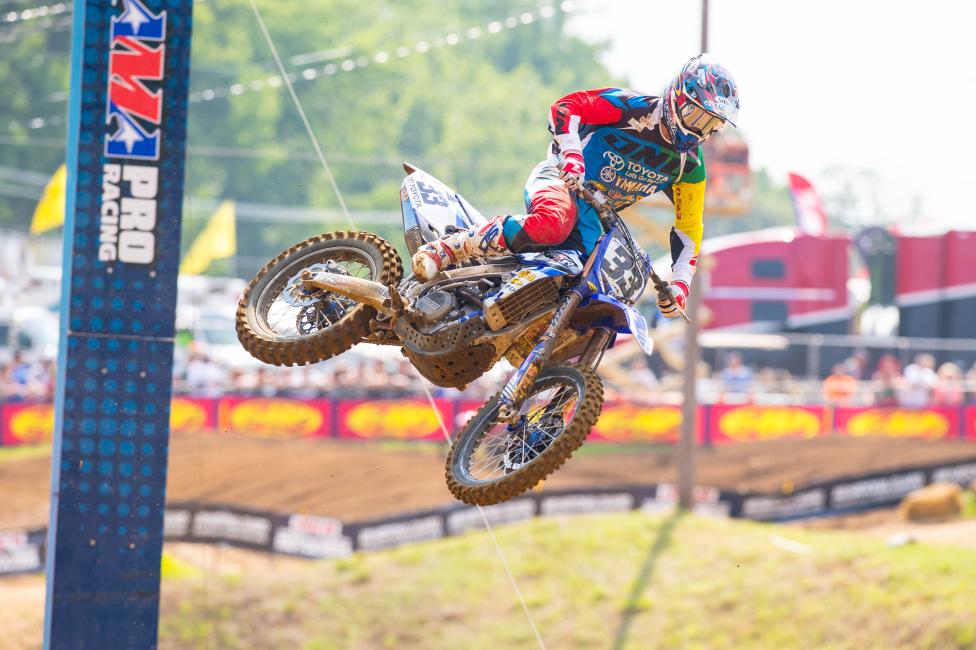 Oh, we all say the same thing: "What if JG could just back it down and be a little more consistent?" For years, he's relied on his flash speed to get himself a good-paying job each season, with the promise this will be the year he smoothens the rough edges. In reality, though, no such work is needed. For most teams, the ability to win every once in awhile actually sells better than solid, predictable results, anyway. That moto win at Glen Helen is the reason Grant hasn't gone without work. You pretty much can't buy that kind of speed and talent; except in this case, you actually can.
What's strange is what we've seen lately, though. We haven't seen a Glen Helen flash, but he has generated darned consistent results ever since that Hangtown mishap. Here are his moto scores since that Hangtown DNF: 5-6-6-6-11-6-6-6-9-6.
See that? Seven sixth-place finishes in the last ten motos. Top ten in all but one, and generally fighting for the top five. He's sixth in points and just six marks behind Mr. Consistent, Brett Metcalfe, for fifth in the standings. Grant has actually never finished in the top five in the final 450 standings before, as spectacular as he has been in previous years.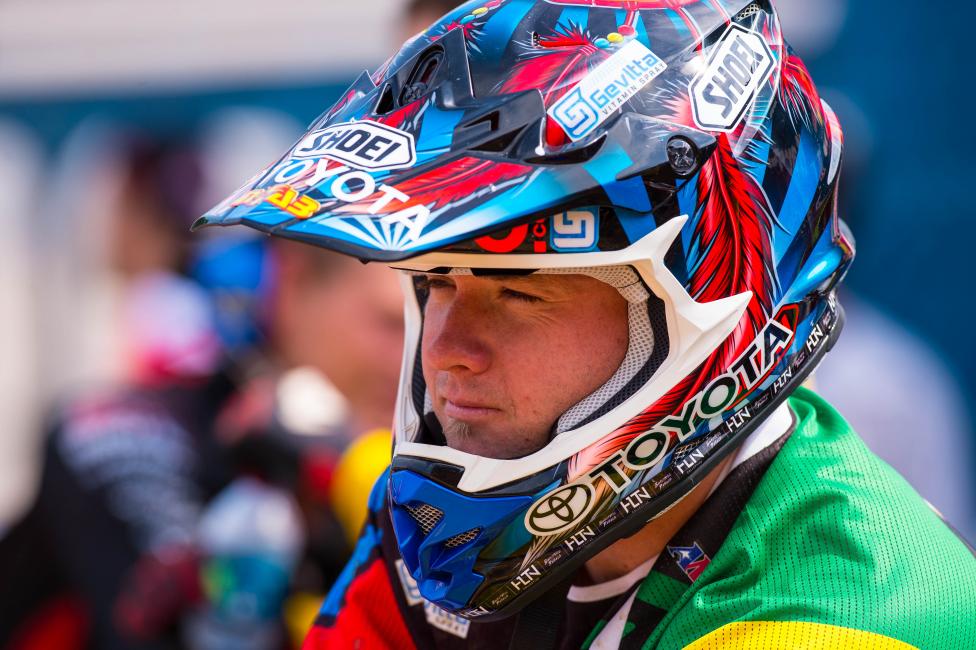 But, this method is less spectacular, and probably less noticeable. Grant is now doing what many have implored him to do, but he's also falling into the cruel trap of this sport, where solid rides on the regular are overshadowed by fleeting fits at the front. Grant is proving that he really can be a reliable hand every weekend. But he also fills the role as this week's Unsung Hero, because this reliability is less noticeable than the crash-or-win ways of his past.
JG is simply doing what everyone always thought he should do. It's time we notice.