DeCal Works Offering 50% Off to Loretta Finalists
Chicago, IL – DeCal Works, the original and still #1 Graphic and Number company, proudly offers all qualified Loretta Lynn's racers to call in for an exclusive offer of 50% off Pre-Printed number plate backgrounds.
When ordering your pre-printed backgrounds, DeCal Works provides an option of new quality plastic number plate kits from $69. The plastic, along with backgrounds professionally mounted (free of bubbles, creases) are shipped to your front door saving you time, money, and headaches.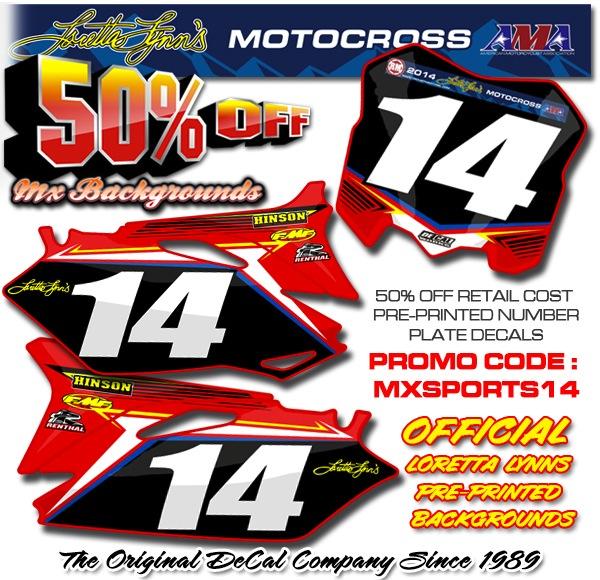 Congratulations again to the fast and talented racers who earned a spot at Loretta's! To start your order for Pre-Printed Backgrounds with your exclusive 50% off, we ask you to please call 800-843-8244 as Loretta racers holeshot to the front of the line! See you there July 27 - August 2.