RedBud Track 'n Trail
Buchanan

,

MI
Race Center: RedBud
Lucas Oil AMA Pro Motocross Championship
By Davey Coombs and Jason Weigandt
As Lucas Oil Pro Motocross reaches the halfway mark with the Red Bull RedBud National this weekend in Michigan, the wear and tear of a long season is really starting to show. In fact, Team Honda Muscle Milk just reached out to the popular privateer Fredrik Noren to come fill in for the injured Justin Barcia. That got us to thinking about other times in recent motocross history when replacement riders were called up to help out a team with a man down.
This is by no means a comprehensive List, but a pretty handy bench-racing guide to some of the higher-profile replacements through the years.
Brett Metcalfe and Monster Energy Kawasaki: The defending Canadian National MX Champ got the call-up after defending AMA Champion Ryan Villopoto could not go this summer due to his knee injury. Metcalfe is doing well—he's fifth in the current 450 rankings—but he's yet to reach the podium.
Weston Peick and RCH Racing Suzuki: Right behind Metty in the standings is Weston Peick, who got called up to the RCH Racing team following supercross. Peick, though, is not technically a fill-in rider, the team actually put him in Josh Hill's spot for the Nationals. Hill then grabbed Metcalfe's spot up in Canada when Metty subbed in for Villopoto. The real fill-in is below.
Ivan Tedesco part deux: In Monster Energy Supercross, Tedesco filled in for the injured Davi Millsaps on a Rockstar Energy Racing KTM. Then, RCH picked him up as a test rider, and subbed him in for the injured Broc Tickle at the races. Recently, though, the team has elected to keep IT back home to do more testing.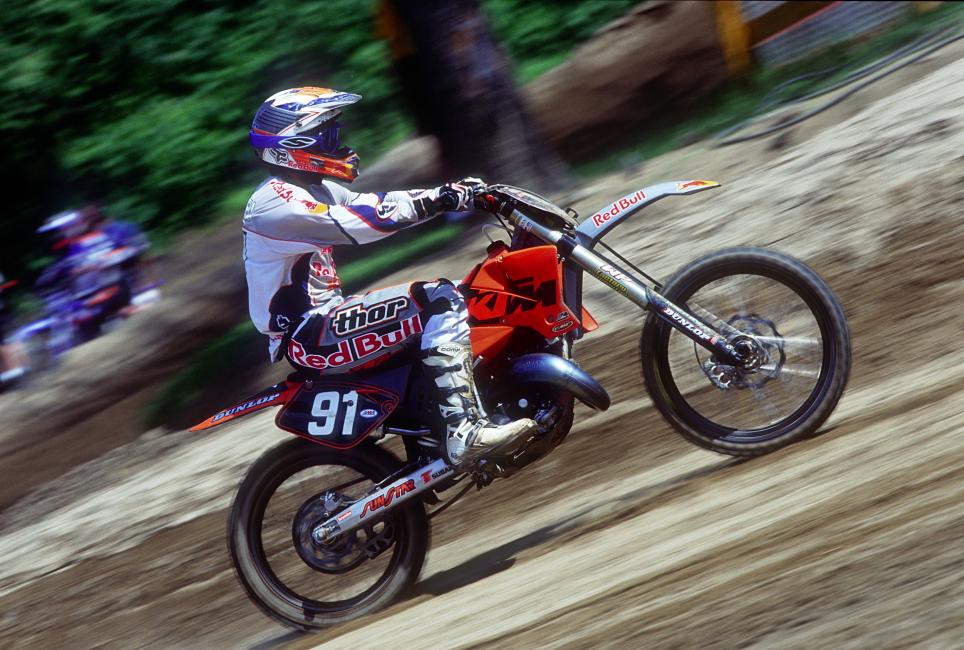 Christian Craig and GEICO Honda: After retiring last year, Christian Craig's named has popped up here and there, but now he's going to do a four-race stint with GEICO Honda. Craig's filled in before, coming up JGR Yamaha for a 450 ride. This is kind of a fill-in for Wil Hahn, but it's really just a chance for Craig and the team to have some fun (being son-in-law to one of the GEICO team owners doesn't hurt!)
Alex Martin, Daniel Blair and Jimmy Decotis and GEICO Honda: You have to give GEICO credit for always working hard to get seats filled when riders are out, and two guys who got good shots there were Alex Martin and Jimmy Decotis.
Mike Treadwell at Red Bull KTM: A-Mart got his GEICO Honda shot at his home race (literally) at Millville. About ten years ago at Southwick, factory KTM gave long-time New England privateer hero Treadwell a shot for the day. It was a popular choice!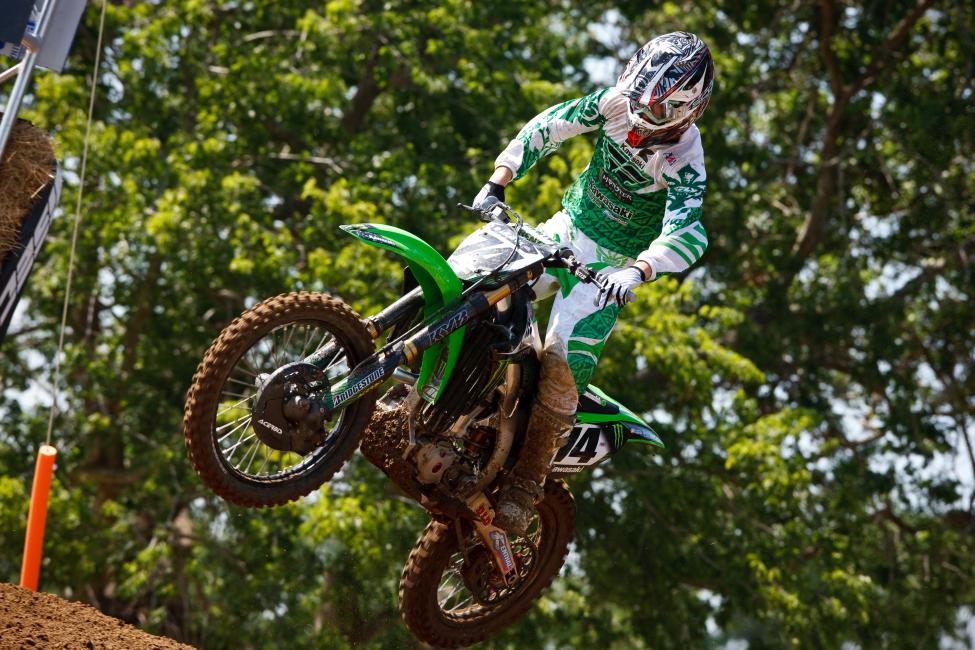 Ricky Dietrich, Gareth Swanepoel and Branden Jesseman at Monster Energy Kawasaki: Swanepoel came out of the GPs (by way of South Africa), Deitrich came out of the desert and Jesseman came from, well, who knows where when Kawasaki needed some 450 talent. It worked out well with Dietrich, as he put in a string of great rides in 2009. When he got hurt, Swanepoel was solid. For Jesseman, it did not go so well—he crashed and hurt his arm right away.
Fabien Izoird and Monster Energy Kawasaki and Benjamin Coisy at Team Honda: Give these two French riders lots of credit for taking the very big step up to U.S. factory teams at the very early stages of their careers. It didn't work out for either, but that's the chance teams and riders take.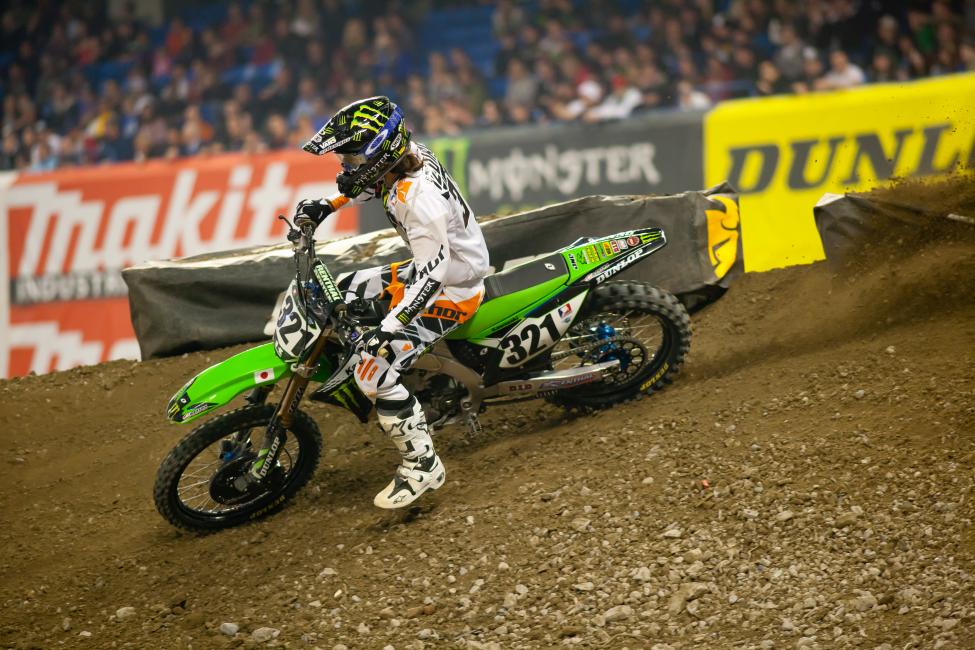 Travis Preston, Kyle Chisholm, Gavin Faith, Gavin Gracyk, Nick Paluzzi and Phil Nicoletti at JGR Yamaha: Like GEICO Honda, the Joe Gibbs Racing team hates to leave bikes unoccupied, so when they've had seats open up, they filled them as best they could. There have been so many JGR replacements through the years that we seriously might have forgotten one here. Last year, Preston was retired but took a test-riding spot, and they let him go racing last year at Hangtown.
Travis Preston, Billy Laninovich and Nick Wey at Monster Energy Kawasaki: Preston also subbed at Kawasaki in 2008 and even got into a high-profile blockpass duel with his old buddy Eric Sorby at a supercross. To this day, though, we're not sure why Sorby always had it in for Preston. Bad Billy was doing some testing for Kawi and got a few shots at racing supercross. And one year, Wey actually subbed in and out of the factory team on a weekly basis while racing his TiLube privateer KXF on the other weekends. He pulled some gnarly starts on the factory bike, and maintains a close relationship with the factory Kawi techs to this day.
Jimmy Albertson and Team Honda: Poor Top Jimmy. He got a shot as a replacement with Team Honda only to bust his shoulder before he ever got to race. He managed to come back for the final round of the season, riding in pain. But at least he gave it a shot.
Kenny Keylon at Team Honda: Way before replacement rides were common, and back when works bikes really were works bikes, Team Honda gave support rider Kenny Keylon a full factory bike at his home race, the St. Petersburg, Florida, national, in 1982. And he won it! This was a completely different era and scenario compared to most of the rides on this list, but it holds a huge part in American motocross folklore.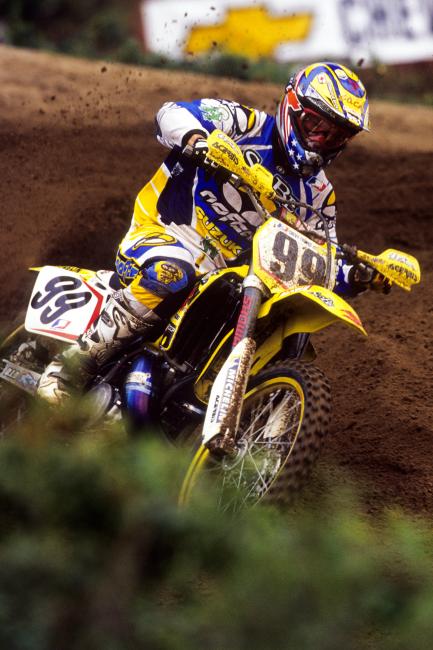 Sean Hamblin at Suzuki and Yamaha: The patron saint of this generation of replacement riders might just be Sean Hamblin, who got the call up from Roger DeCoster to fill in at Suzuki back when Travis Pastrana was getting hurt. This was before replacement rides were common, and Hamblin did well with a Broome-Tioga podium. Years later, he got a shot with Team Yamaha as well at his home track at Glen Helen.
Dean Wilson and Ben Townley with TwoTwo Motorsports: When Chad Reed went down over the winter and the Monster Energy AMA Supercross Championship moved east, Pro Circuit freed up Deano to fill-in for a few races. In 2012, Reed busted his knee in Dallas and tabbed the very-capable Ben Townley for an outdoor ride. Townley broke his hip before getting a chance to race.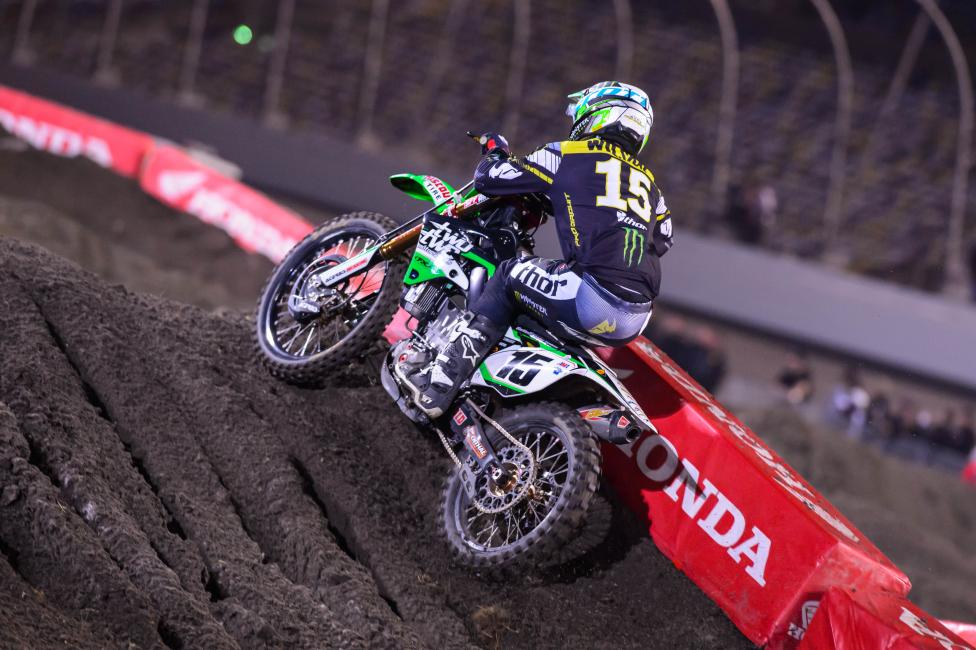 Tommy Hahn at factory Honda: T-Hahn seemed to be setting up for a replacement ride two years ago when he raced supercross as a privateer on a Honda, then got the call to the factory team for outdoors. He grabbed a moto podium at Southwick.
Our own "Bad" Billy Ursic for Yamaha of Troy at Steel City: Certainly our personal favorite, we once ran a magazine subscription contest offering a factory bike and ride to a reader for one day. But the contest winners only wanted us to ship the bike—they had no interest in coming to Steel City and racing amateur day. With a team at our disposal and a story to write, we stuck our own managing editor Billy Ursic on the machine, and he landed in motocross folklore by straight-up qualifying for the pro national (Ursic was a local pro—no slouch, for sure). From that day on, Billy was officially "Bad" Billy.