Round four of the Rockstar Energy CMRC Nationals took place in Regina, Saskatchewan, which is smack dab in the middle of the prairies. Think Nebraska or Kansas but add in a little more emptiness. And some more grain silos. Yes, more.
This was the last Western round of the series before a two-week break. It was the most challenging race so far as rain all week long created a complete mess of a track, the road into the place, and the pits themselves might have been worse than the track!
Two practices were cut into one and most riders only put in one or two laps, since lap times were over three minutes. Motos were cut to 20 minutes plus one lap and fingers were crossed that the expected rain would hold off.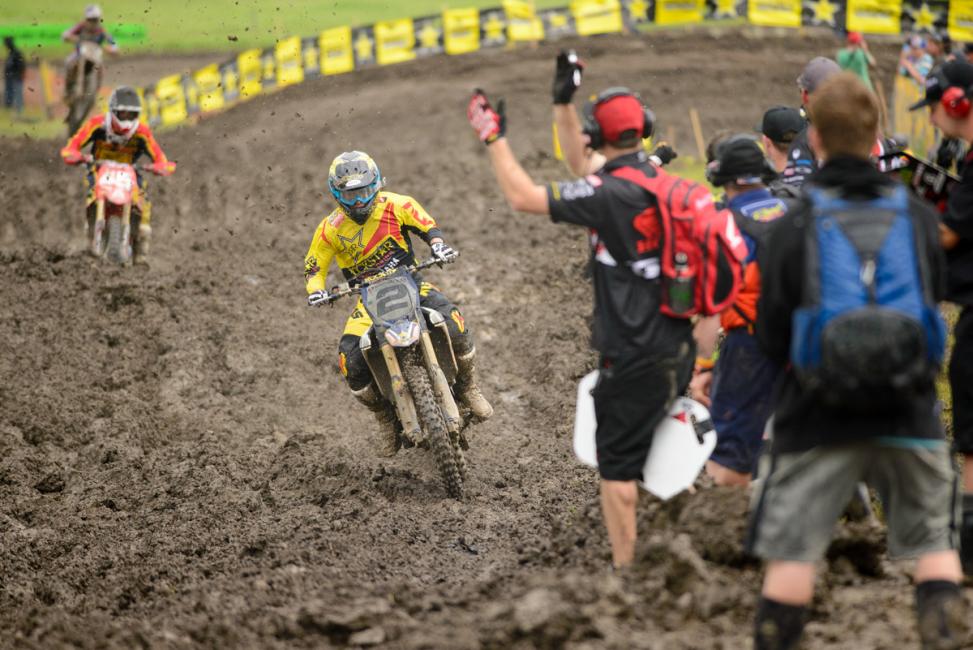 When the gate dropped for MX2 moto one it was Rockstar Yamaha's Shawn Maffenbeier (from not far from Regina) jetting out to the front with Leading Edge Kawasaki's Jeremy Medaglia right behind him. As expected, with a good start in these conditions, the two opened up a huge lead on everyone else. Points leader Kaven Benoit of the Royal Distributing KTM team got a poor start and then crashed. His bike was upside down for a minute or two, and the KTM was rendered inoperable and he DNF'd. SmarTop MotoConcepts' Vince Friese started close to the front but a bunch of crashes later would push him back to 11th.
Up front Maffenbeier made a small mistake and Medaglia snuck by. He wouldn't let go of that lead. Medaglia, Maffenbeier and defending MX2 champion, Leading Edge Kawasaki's, Austin Politelli were the top three riders left standing. Almost literally.
The MX1 class had a delay when Rockstar Yamaha's Kyle Chisholm couldn't get his bike to fire up. Of course, while waiting, the skies opened up and things went from bad to worse rather quickly. Despite the two minutes granted to him, Chisholm would miss the gate drop.
Chisholm's teammate Bobby Kiniry got the holeshot on the now-really bad Regina track. KTM's Tyler Medaglia followed with GDR Honda's Colton Facciotti and SmarTop MotoConcepts Mike Alessi in tow. All the contenders were up front save for Chisholm who finally got the Yamaha fired up and tucked in behind Alessi after lap one. Thankfully for Chisholm, there is no rule about joining a race after being a lap down like in America.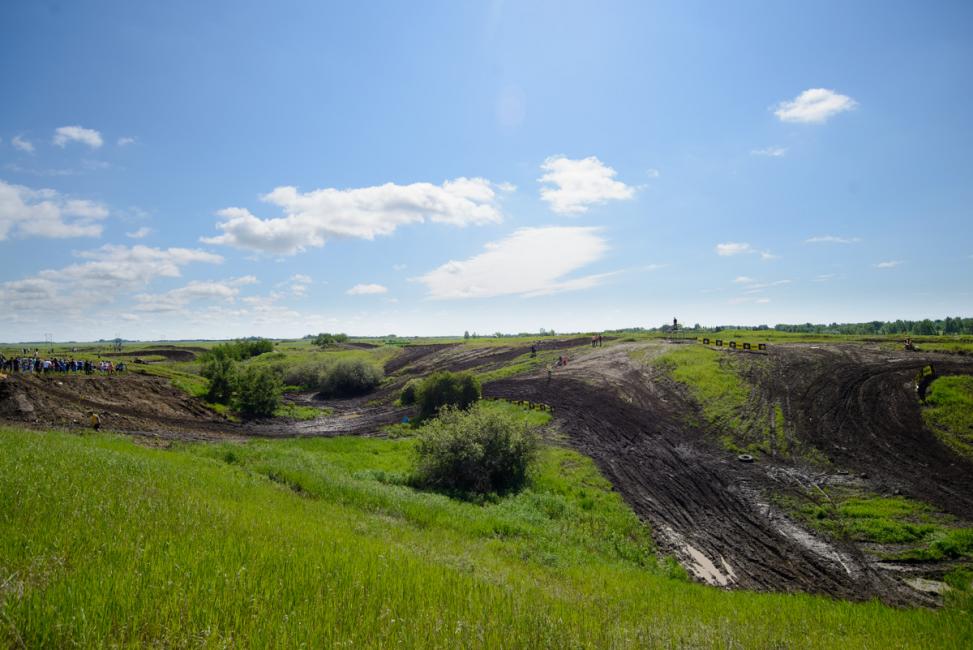 Kiniry would go down (pretty much everyone would go down on this day unless your name was Medaglia) and drop back to third. Facciotti's radiator blew with four laps left and his bike barely made it to the finish. Alessi would get stuck in the slop for a long, long time. Kiniry, riding like a New Yorker who's spun some laps in the mud, blitzed back by everyone and took a lead that he would never relinquish.
At the finish it was Kiniry, Medaglia and Facciotti with Alessi fourth. The top three riders actually lapped everyone out there in just twenty minutes and a lap. Amazing rides by them. Chisholm somehow ended up fifth after being a lap down. As we said, it was a complete disaster of a track, race and conditions.
Although the sun was now out and the track being scraped the decision was made to cancel the second set of motos. In talking to some riders, it seemed there was a split on whether or not to continue, but the road in and out of the track for ambulance access seemed to be the tipping point.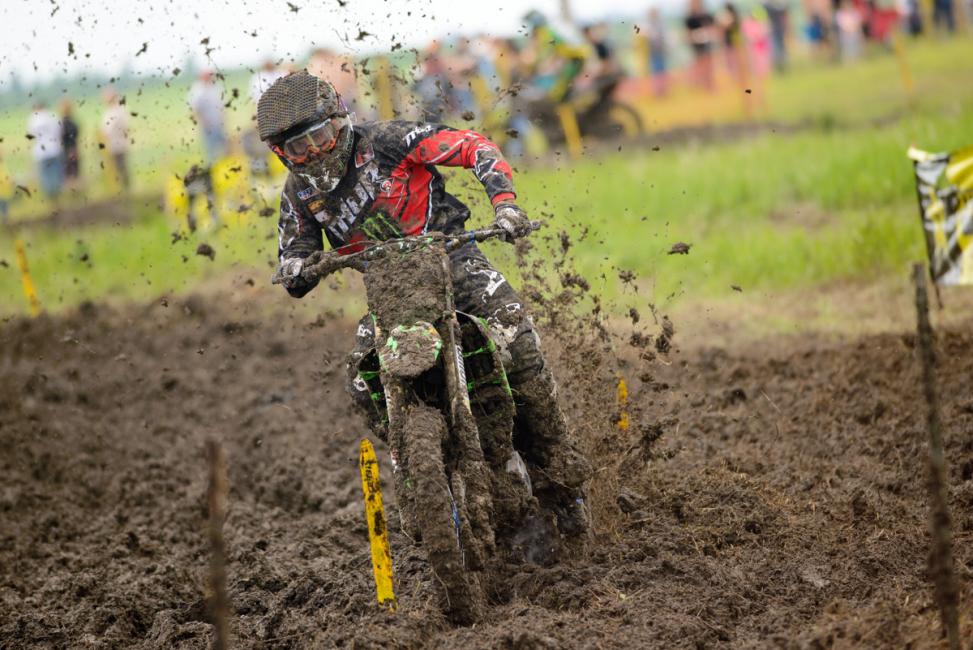 So that was it. Despite DNF'ing, Benoit kept his MX2 points lead and Facciotti put two more points on Alessi. It was a strange day in Regina but Kiniry and Jeremy Medaglia were more than happy to take the wins and move on to the second half of the series.
Overall, it was a wet and wild weekend up North. I'll have more on this race in Observations from Regina on Wednesday.