And the beat goes on. Going back to the mercurial Jean-Michel Bayle in 1989, many great Grand Prix riders have packed up their gearbags and flown to the motocross land of opportunity. Racers with surnames such as Albertyn, Tortelli, Langston, Reed, Rattray, Townley and now Roczen have all left GPs behind to come to the US with dreams of winning AMA number one plates. Enter 23-year-old Swiss rider Arnaud Tonus. Having earned 14 podium finishes in 20 GP motos thus far in 2014, the Monster Energy/CLS Kawasaki rider has been—although a notch off of MX2 Champion Jeffrey Herling—very strong this year. So strong that Mitch Payton, certainly no stranger to inviting GP riders over to the USA (in fact, it can be argued that he even invented and defined the concept) has signed up the talented Tonus to ride for his Monster Energy/Pro Circuit Kawasaki outfit in both 2015 and 2016. Yesterday, Racer X tracked down the friendly rider while he was making preparations for this Sunday's MXGP of Germany. Tonus was excited to go racing this weekend, but every bit as much, if not more, excited to talk about his upcoming American adventure.
Racer X: Hello Arnaud. Is that how you say it, Ar-now-d?
Arnaud Tonus: Yes, just without the D. Like, Are-now.
Great. I've got it down for good now! So, jumping right into this, what made you decide to come to America?
(Laughter) Honestly, it's always been a dream. I've always been thinking about it. I knew if I had the opportunity one day, I would go. When it came, though, it felt weird, a little bit. It's a big change and it took me time to make the decision, but it's really something that I wanted to do and I'm sure I made the right decision and I'm really happy to make this happen. I know I have a lot of things to work on because I'm new to supercross, but I've been riding supercross at home and I really love it. I'm motivated to work and make it happen.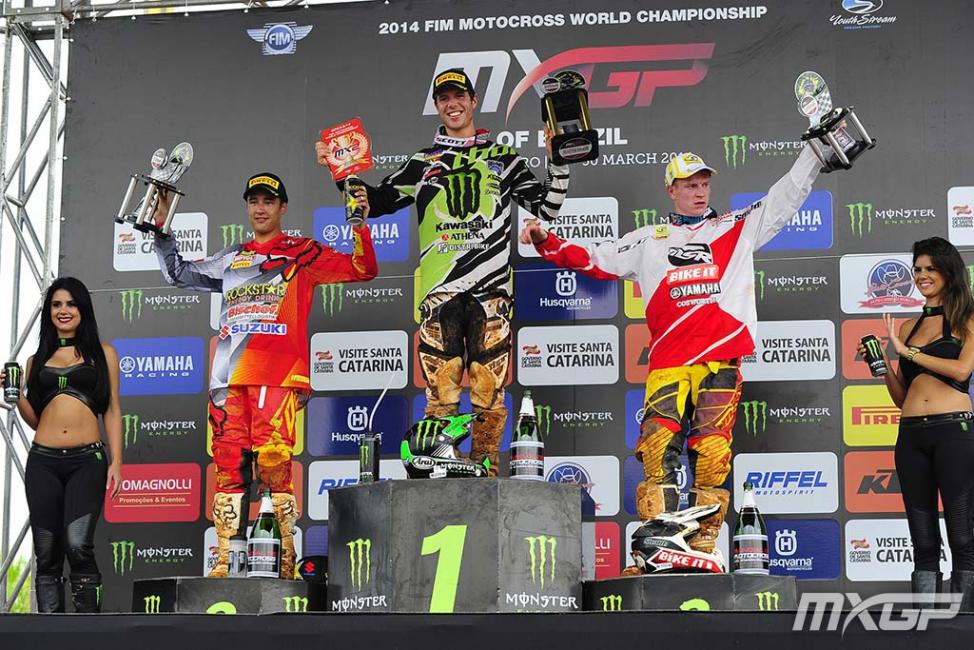 Did the big stadiums and bright lights of supercross help draw you to American racing?
Since I was a child I've always wanted to go there. Even when I watched it on TV, I wanted to be there. I've never been to a supercross or stuff like that so I'm really looking forward to it.
When Mitch Payton struck a deal with you, were the negotiations driven more by motocross or both motocross and supercross?
No, it was straight that the position was both for supercross and motocross. I knew that if I wanted to come to the U.S., then I knew I was going to have to come for supercross. It's cool for me. Honestly, I really like supercross, but for sure it's different. The track I've been racing supercross on here is really tight and small compared to the U.S. tracks, but it's cool.
You had offers to race the MXGP class in 2015. You're also 23 years old now and as the FIM rules dictate, you are mandated to move up to the 450 class. Did any of this play into your decision to come to the U.S.?
Yeah, I had opportunities to go onto the 450 and I had to go anyway. Like you said, there is a rule that at age 23 you have to move up to the 450. All the propositions I had were for MXGP. I had good offers there so it was between riding the 450 in Europe or going to the U.S. on a 250. I've also been injured a lot the last two years so I lost some time on the 250. I still feel I can improve my riding and do some stuff on the 250, so I'm happy I can do that in the U.S. I'm happy I'm at the level I wanted to be in 2014, but I know I can still get better.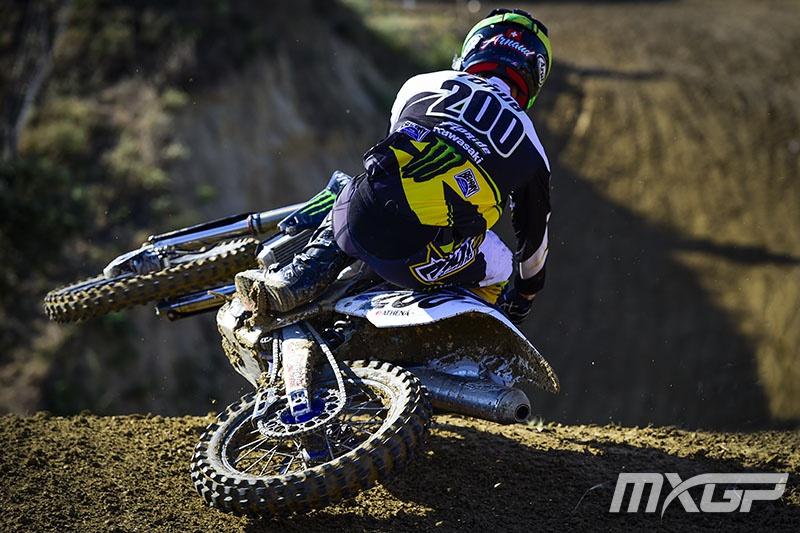 It's been a very good season for you. Out of 20 motos run thus far, you've placed on the podium in 14 of them. Have the strong and consistent results helped your confidence?
Yeah, for sure. For sure they have helped me. We have done good with the team and with Kawasaki, and I really like the bike and feel comfortable on it. All of these details have made me really confident and it's working good so far. I'm closer to Jeffrey [Herlings], but for sure, I need everything to beat him. We still have a number of races to go and I'll do everything I can.
Is Herlings really that fast? What's your take on the guy?
He's just a little bit more consistent. He's always getting good starts and he's fast every lap so anytime I'm behind him and I make a small mistake, it's really hard to come back. It seems like we're both riding on the edge but it seems like he's more consistent. I need to work on that and also to get a little bit more speed. Sometimes there are some weekends where I'm really, really close to him or sometimes faster in timed practice and stuff like that, but I have to be a bit more consistent to beat him.
Are you aware of the riders who won world championships or were world championship contenders who decided to come to America and race?
I don't really compare myself to anyone, but for sure I saw guys come from Europe and go to America and get some great results. I'm happy about all that. I also know Kenny [Roczen] really good and I'll be there with him. It's going to be really cool to spend time with him because he's a really close friend.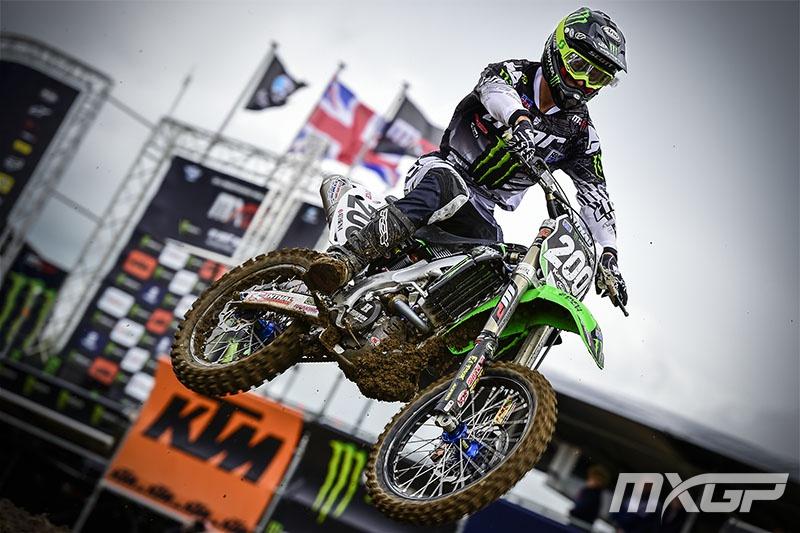 Well, Ken is certainly doing really well here. He can certainly be considered as one of the very best, if not the best, in the world, you know?
[Laughs] Yeah, yeah, for sure! It's really cool to see that because we used to ride a lot together and we've always been really close so it's really nice to see where he's at now.
How did the Grand Prix community react when you let it be known you were leaving?
[Laughs] Yeah, I had good relations with most of the people here, so it was a little bit tough for some guys, but they are happy anyway. They see it as a big challenge and are really happy. There are some who wanted me to stay there. But it's part of life. Sometimes you have to drop something to discover something else. That's the challenge, for sure. Some are happy for me and some are less happy because they will miss me, but it is like it is.
At one of the press conferences at Anaheim, I asked Ken Roczen if he thought that Jeffrey Herlings should, like he did, come to the U.S. to race supercross. Kenny basically said yes, you need to come to come to American to do supercross and motocross. I know it's a tough question, but how do you feel about Herlings not coming to race in America while you have chosen to do so?
Yeah, I thought about that a little bit, for sure. It's a big change and it was part of my decision. I wanted to become a better rider and I think by coming to the U.S. I will learn so much. It is a different championship and you won't find supercross in Europe. To get to the level of the guys in the U.S., you have to come to America. If you want to compete against the best guys in the world, you have to come here. I'm really happy to experience this, and like I said, I want to be better and coming to America will help me learn to be better. I also know I'm coming into one of the best teams with the best bikes. I'm also already on the Kawasaki so that'll help.
Including Germany on Sunday, there are seven Grands Prix remaining on the 2014 schedule. What are your goals for the rest of the season?
My goals are to just to do my best every weekend and try to beat Jeffrey. I just want to keep improving and learning. I'm also happy that Jeffrey is here because it pushes me to the limit and that will help me for next year and the year after. It's cool to have him here because we push and test each other and it improves the riding and that's really cool.
It's a little ways off, but what do you hope to do in America come 2015?
That's a tough question because I don't really know my level in supercross, but I am going there to be in front, for sure. It's hard to really say. I want to go there and practice a lot and then I'll pick the goals.