High Point Raceway
Mt. Morris

,

PA
High Point
Lucas Oil AMA Pro Motocross Championship
Last night the San Antonio Spurs completed their dismantling of the Miami Heat to win the NBA Championship. It's seen as a victory not only for the Spurs, but for the type of team they represent. They champion the idea of team basketball and unselfishness, and their personalities run low-profile the whole way, a direct contrast to the Heat, which is splash and dash at every step. The Spurs? They play it calm and cool.
Hard to believe James Stewart's performance could ever be compared to something low-profile, but his High Point victory on Saturday really underscored his transformation as a rider. James was once the Miami Heat type, just bringing speed and athleticism unmatched by the competition. James was not only known as a win-or-crash type, but actually admitted as much himself, and furthermore said he would not change his ways. Well, change or die, and after many a rough patch, James no longer champions the win-or-crash thing, and has emerged as a calculated, veteran-type racer. The Spurs take basketball's beautiful game mantra and play it to the highest. Stewart was beautiful to watch while dissecting that track on Saturday.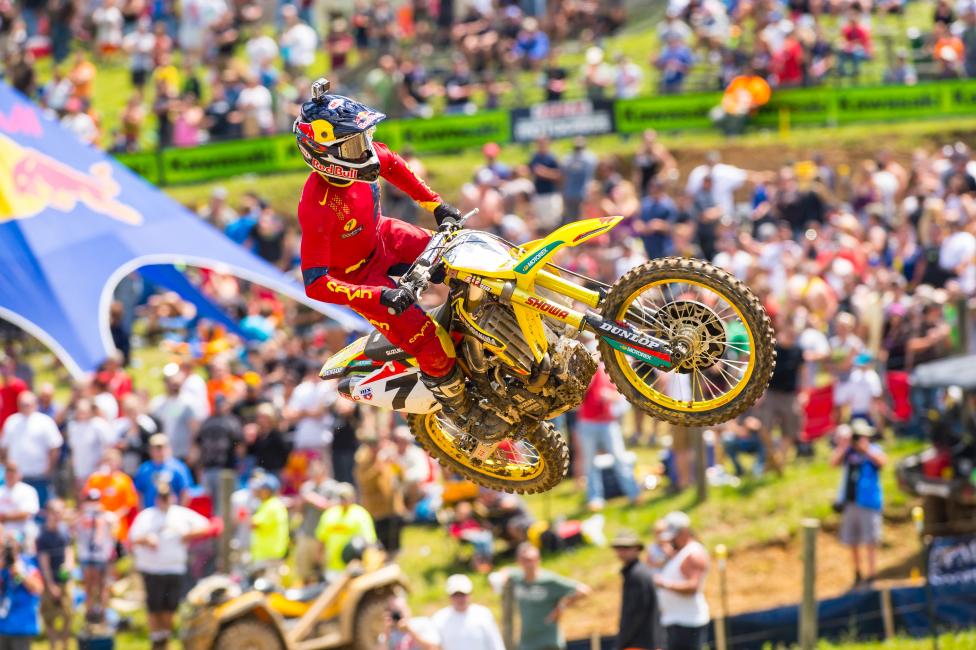 Of course that's obscured by what we already knew of James, i.e. his incredible talent and all the stuff from the past. When he rips off a vintage performance like he did at Toronto earlier in the year, the needle swings back to his talent and spectacular skills. Less notable are the less-notable wins, like the way he slyly tracked down Ryan Villopoto in a heat race in St. Louis, but saved his good stuff for the main, when he set up the champ, made a pass and took off.
"I feel like my race craft has gotten even better," said James on Saturday. And he's absolutely right. There was a time when competitors felt they could push James into a mistake if they could sit on his back wheel. Lately, that doesn't work. Villopoto was there for 20 laps in San Diego this year and James was fine with it. Ryan Dungey clung to him for three motos at the beginning of the 2012 season and James didn't out a wheel wrong (he crashed while all alone, sans for a photographer crossing the track, at Thunder Valley). He fended off a double KTM attack at Thunder Valley and won a moto, but even then, he didn't seem overly pumped. He admitted more changes were needed before he could really log the moto he was looking for.
We might have seen that at High Point. He praised the team over and over after the win, so it's obvious they've cured the setup problems that plagued them through the first few races. During the motos, he took the competition's best attacks and fended off each with precision, staying smooth while those trying to challenge him made the mistakes. After the race, he looked fresh. The whole day seemed effortless, and invited phrasing we never thought could be applied to him: he was so smooth, he actually didn't look as fast as he actually was. In fact, watching James stand up through those gnarly ruts and on those off cambers and downhills, it looked more like Stefan Everts than anyone else—a generation ago, Everts v. Stewart represented a huge contrast in styles.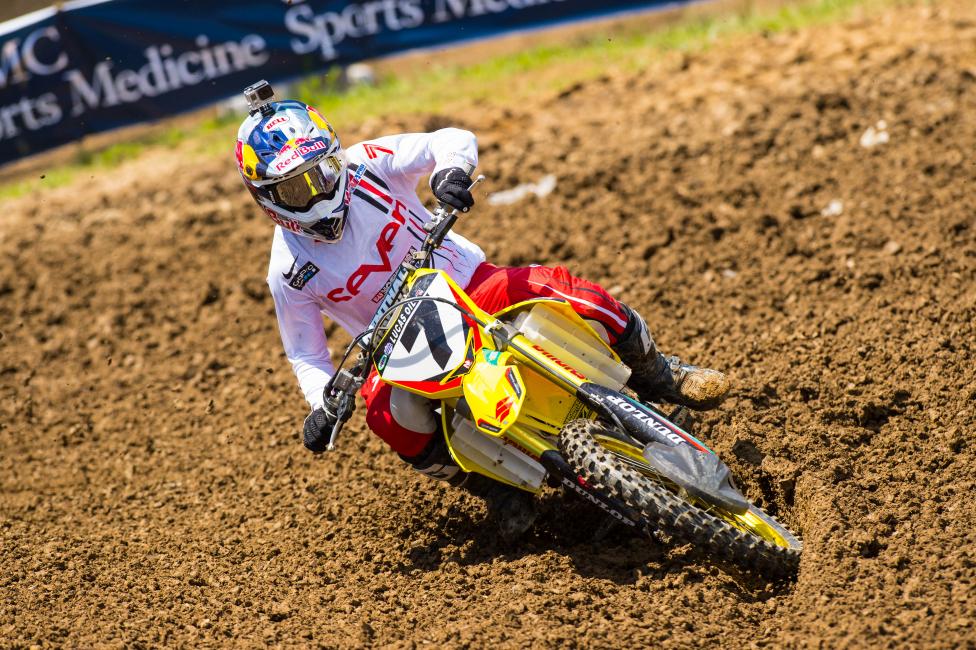 It's most fitting that this all happened at High Point, a track that had bitten James so many times in the past. James won the first National he ever raced in—and the second—until he finally lost one at round three of his rookie season, at High Point, of course (he twisted his knee in practice and went 5-37). In 2005, after a couple of false starts at the West Coast rounds, it was at High Point where James really squared off with Ricky Carmichael outdoors for the first time. When he straight up passed RC in 2005 during the first moto and even opened up a small gap, it looked like, for a few moments, that the torch was getting passed. But Carmichael would gradually reel him back in, make a spectacular pass, and then touch off a rough summer for James, who was still on a 250 two-stroke. A year later James was on a 450 and led again at High Point, only to go over the falls on the downhill double after the scoring tower. It was gruesome.
In short, High Point had not always been a high point for James Stewart. Perhaps that makes this performance, a smooth, steady 1-1 on a challenging track, while under pressure, the ultimate example of how far he's evolved as a rider.