Husqvarna and Rockstar Energy Racing Announce Partnership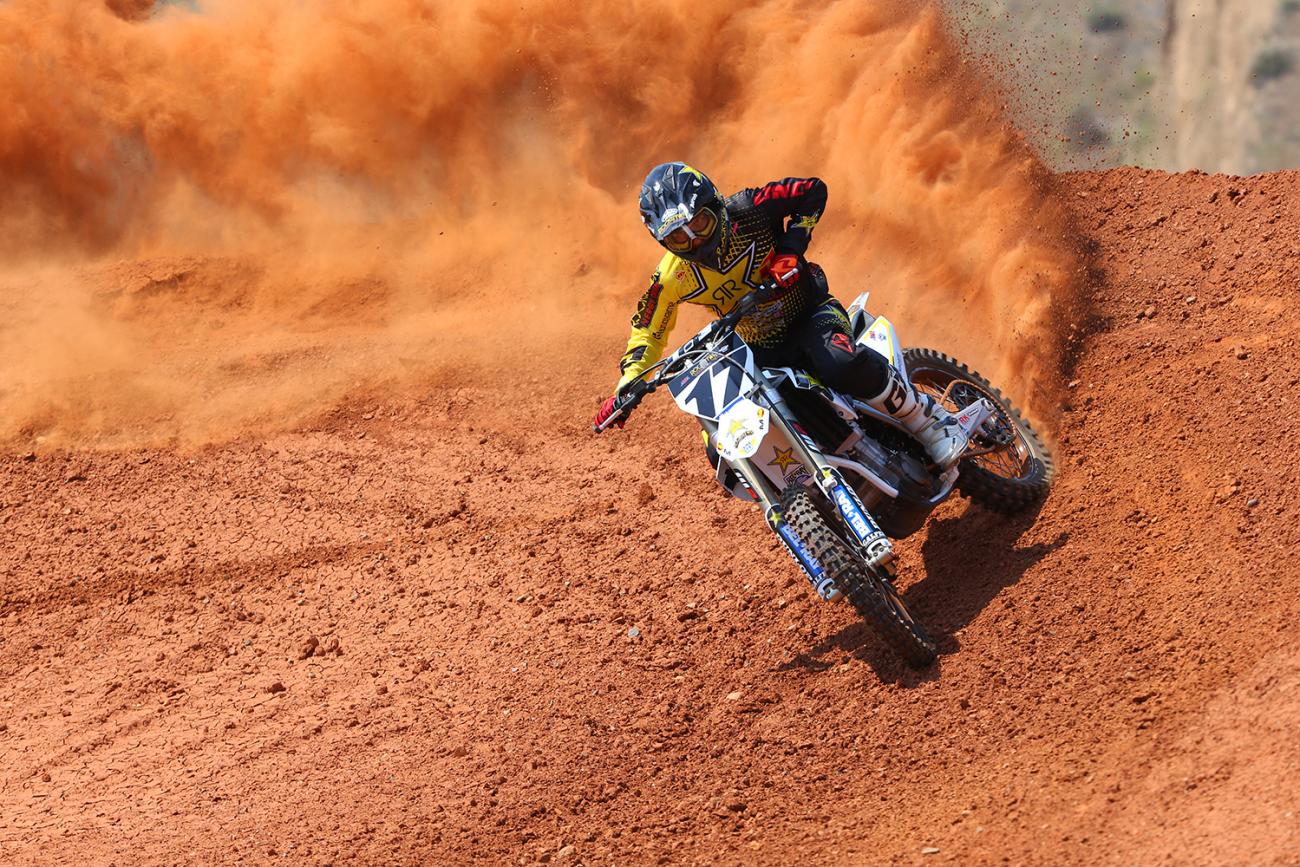 PRESS RELEASE
When Husqvarna Motorcycles erupted onto the scene of American motocross in the 1960s, it was the brand that set the standard. Its championship-winning riders defined motocross technique, and its radical technology led the way. Ever since this "golden age," the Husqvarna marque has been revered as the icon of an era - the era that sparked Americans' love of motocross. With new life now behind the brand, Husqvarna is now proud to make a historic return to the pinnacle of AMA Pro Racing, and announce the formation of the Rockstar Energy Racing Husqvarna Factory Team!
"With racing as one of the core values of Husqvarna, of course we need to be in the top echelon of our sport," commented President Jon-Erik Burleson. "This has been one of our major goals from the start, and an important step in elevating Husqvarna back to the leadership technology it once stood for."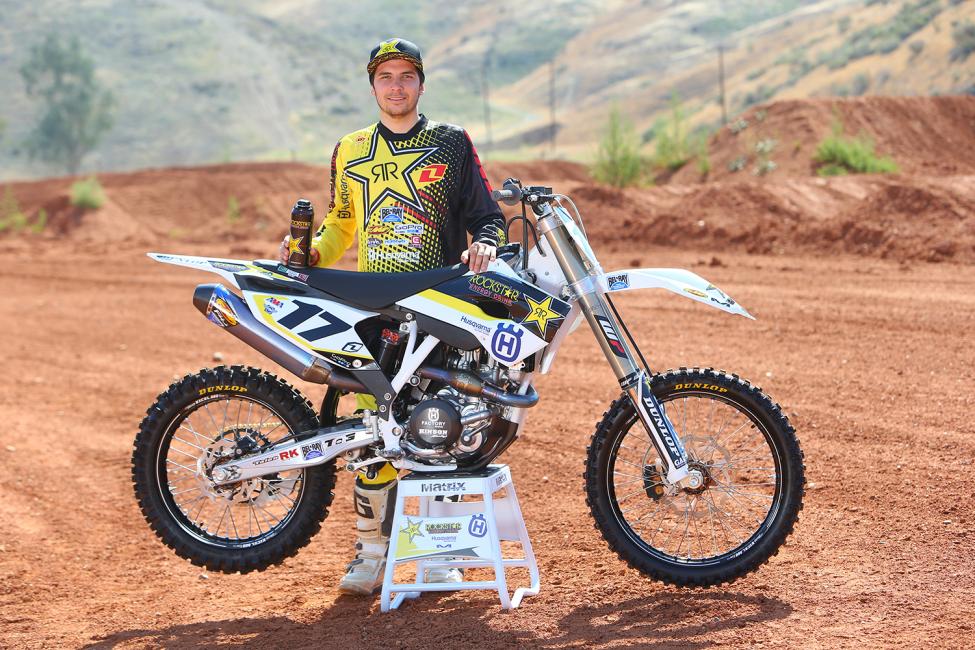 Highlighting the all-new Rockstar Energy Racing Husqvarna Factory Team will be 250 West Supercross Champion Jason Anderson. The New Mexico native will be making the step up to the premier class, and be riding the Husqvarna FC 450 in AMA Supercross and Pro Motocross in the 2015 season.
"This is definitely a very exciting moment and a milestone in the Husqvarna history books," said Husqvarna Motorcycles Motorsport Director Robert Jonas. "Re-entering Supercross with an outstanding team such as Rockstar Energy Racing Husqvarna and reigning Supercross champion Jason Anderson are the perfect circumstances for success."
It has been nearly 14 years since Husqvarna has participated in Supercross. The first and only racing attempt was in 2001, and was fortunately a successful one. Travis Preston celebrated a 125cc-class win at the Houston Astrodome, marking the first time a European brand won an AMA Supercross.
Husqvarna is honored to have the support of Rockstar Energy Racing as the brand ventures back into the height of pro racing. As title sponsor of Husqvarna's factory Supercross and Pro Motocross efforts, the crew at Rockstar Energy Racing is looking forward to a momentous relationship with Husky.
"Everyone at Rockstar Energy Drink is excited to align with such a legendary brand as Husqvarna," said Jason May, Executive VP of Marketing at Rockstar, Inc. "It's awesome to work with a company that has such deep heritage in the motorcycle industry, dating all the way back to the early 1900s. We look forward to a long-term relationship, and the ultimate pursuit of winning championships. We are also fired up to stand behind veteran Rockstar Energy Racing athlete Jason Anderson as he moves with Rockstar and Husqvarna into the premier class."
With the 2014 AMA 250 West Supercross championship now under his belt, Anderson is looking forward to facing the 450 class aboard a Husqvarna.
"It's definitely cool to be a part of bringing the Husqvarna brand back to Supercross," Jason said. "I rode the bike before I signed and I really like it so that made my decision pretty easy. I'm excited to be racing it and making my debut in the 450 class on a Husky. We have a good program in place and we know we have the capability to win championships, so I think it's going to be good!"
Dave Gowland will continue in his role as Rockstar Energy Racing's Team Manager as the team transitions to Husqvarna Motorcycles.
"With the commitment that is coming from the Factory, there is no doubt Husqvarna will get to the next level, and choosing us to be that flagship is really pretty special for us," Gowland said. "It goes back a long way, to some of the fore-founders who brought Husky to America, and we're now going to be a part of that lineage. We're putting together a cast of riders to compete on the bikes, and that can win championships. We've already ridden the bikes and we're really happy with them. I think people will be surprised!"
Gowland is already in the process of preparing for the team's first official race with Husqvarna at the Monster Cup in Las Vegas in October 2014, where Anderson will make his debut aboard the FC 450.
"We have a lot to prove but we have a lot of desire," Jonas concluded. "Together with the Rockstar Energy Racing Husqvarna Factory team we are ready for the new challenge. I am looking forward to the Las Vegas Monster Cup where we are going to place our Husqvarna Supercross Factory bikes behind the start gate for the first time in the new era of Husqvarna's factory racing."
The all-new 2014 Husqvarna Motorcycles are here.
Find an authorized Husqvarna Motorcycles dealer near you and check out the all-new 2014 FC, FE, TC, and TE motocross and off-road motorcycles.
Husqvarna Motorcycles. Tradition on two wheels since 1903.
Husqvarna Motorcycles are widely known and respected in the off-road world for a heritage of competition and numerous motocross and enduro world championships. Originally founded in Sweden in 1903, Husqvarna Motorcycles have been designed and manufactured in Mattighofen, Austria since 2013.
Husqvarna Motorcycles North America, Inc.
Husqvarna has continued to expand its professional race team to compete in AMA National Enduro, GNCC, AMA EnduroCross, OMA Nationals, AMA West Hare Scrambles Series and AMA National Hare & Hound championships. Husqvarna team riders are competing aboard 2014 Husqvarna FC 450, FE 350, TC 250 and TE 300 off-road models.