In The Mag, On The Web is an online feature where we take a behind-the-scenes look at one of the print features in Racer X Illustrated. Check out some more information on "Gate Drops" by Jason Weigandt.
I've been following the races my whole life and reporting on them for the last dozen or so--and if we actually kept notebooks these days (sorry, it's all digital) I'd have a whole pack filled with the word "Starts." It's all the riders talk about! So for one night at the Detroit supercross, I decided to get down and dirty on supercross starts. Who picks what gate and why? How do they pack their ruts? What really makes the difference between a good start and a bad one? I stayed in one spot all night observing it all, and here's what I found.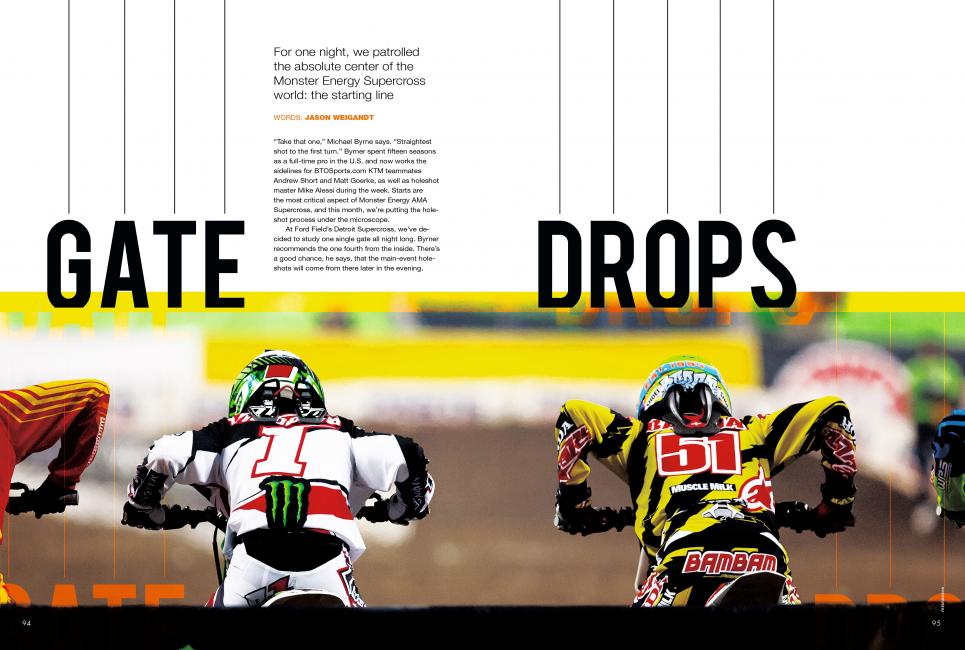 Read the entire "Gate Drops" feature in the July '14 issue of Racer X right now or look for the cover below on Newsstands to pick up the issue in person.