When a slew of injuries wiped out most of the factory teams in 250SX East Region, it put a spotlight on a trend in the privateer ranks: the vast majority of privateers were riding red. Of the 16 privateers that finished twenty-fifth or better in points, twelve rode Hondas and only four (Matt Lemoine, Gannon Audette, Landen Powell and Jacob Baumert) chose another brand. Also, in 250SX West Region, the top two finishing privateers (Jake Canada and Michael Leib) also rode red. We even spotted a 250 heat race at the New Jersey round where 16 of the 20 bikes on the gate were Hondas.
Why did so many privateers pick the Honda? We really had no idea, so we contacted a number of riders via text message this week and got a grasp on why they made that decision.
AJ Catanzaro: I believe the Honda was an easy bike to make fast. Todd at TLR Performance is no stranger to the Hondas and I know he had Jimmy D's bike dialed in last year. I didn't realize the contingency program was good until after the fact. But that was a bonus, I suppose! It was all about the bike and what Vince [Friese] and I agreed on was the best for us.
Vince Friese: That's just what the Factory Metal Works team decided to run.
Ryan Zimmer: I just have been riding Hondas ever since I got on big bikes. This year I was given my old bikes from last year when I rode for Makers/Witts End Racing and had some left over parts to do the SX season on. So that's pretty much the reason I rode Hondas, because I didn't have the money to go buy brand new bikes or a different brand. And since I've been riding them ever since I got on big bikes I'm used to the feeling of them!
Mitchell Oldenburg: I rode Hondas when I was on mini bikes and had a lot of success with them. I rode a buddy's Honda 250F before I decided to turn pro and fell in love with it! In my opinion it turns the best out of all the bikes and they are extremely reliable! I haven't had many problems with them at all.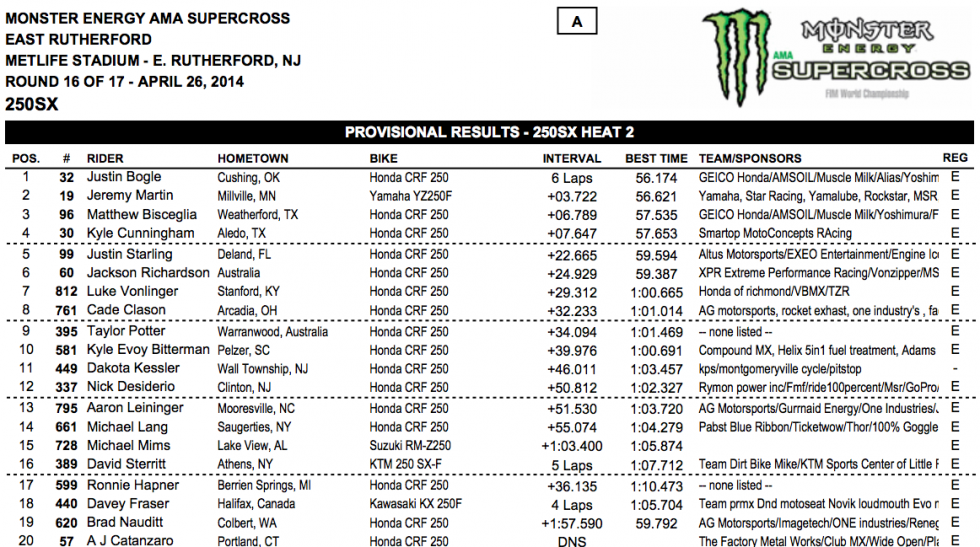 Jackson Richardson: Well, I've been riding Hondas since I was about 14. My engine builder, Chad from XPR, convinced us to go to it and I've just felt comfortable on the Hondas. What I also like about them, you can make a lot of power out of them and also they are really reliable. For a privateer like myself, with a limited budget, it makes life a lot easier.
Topher Ingalls (250SX West Region rider): A few reasons. It's a really well built bike, so it's good for the reliability. I've been on Hondas the last few years, so the familiarity. Also, Frenchie from C4MX builds the Honda really well and for relatively cheap.
Jesse Wentland: It was mainly a team decision. My teammate Zack Williams was already riding Hondas, and the owner of the team, Rick Schugel, loves Hondas. We decided to go with Hondas and have Pro Circuit build the motors and suspension.
Justin Starling: I ride a Honda because I feel like it has the best chassis. It's a very smooth feel and has great power. I had the choice of riding any brand and after I rode the 2014 Honda CRF250R it was a very, very easy decision on what bike I would be riding for the 2014 supercross and motocross season.
Also keep in mind that the SmarTop MotoConcepts team choses any bike they want, so they selected Suzukis for their 450 riders and Hondas for 250 riders—like Kyle Cunningham in 250 East.
What's also interesting is that no one identified a contingency program as a deciding factor—quite often in the past you'd see a trend toward a certain color because an extra bit of money was on the line. This time the decision wasn't about green, it was about red, but as you can see from above, the reasons were actually quite varied.