In The Mag, On The Web is an online feature where we take a behind-the-scenes look at one of the print features in Racer X Illustrated. Check out some more information on "Hello Mudder" by Jason Weigandt.
I spent a decade covering the Amsoil GNCC Series as a full-time job, and for me, just like most people racing in the series, the opening rounds in Florida and Georgia amounted to spring break. Every winter we'd be snowed in at the Morgantown, WV HQ, knowing that glorious Florida sunshine lay ahead the first week of March. Today my role is much different, I cover Monster Energy Supercross for Racer X during the winter and spring, so I barely even get to go to the GNCCs. When I do get to duck out though, the vibe is usually the same. There are thousands of bike and ATV riders down there just pumped to have good weather to ride, let alone race, in.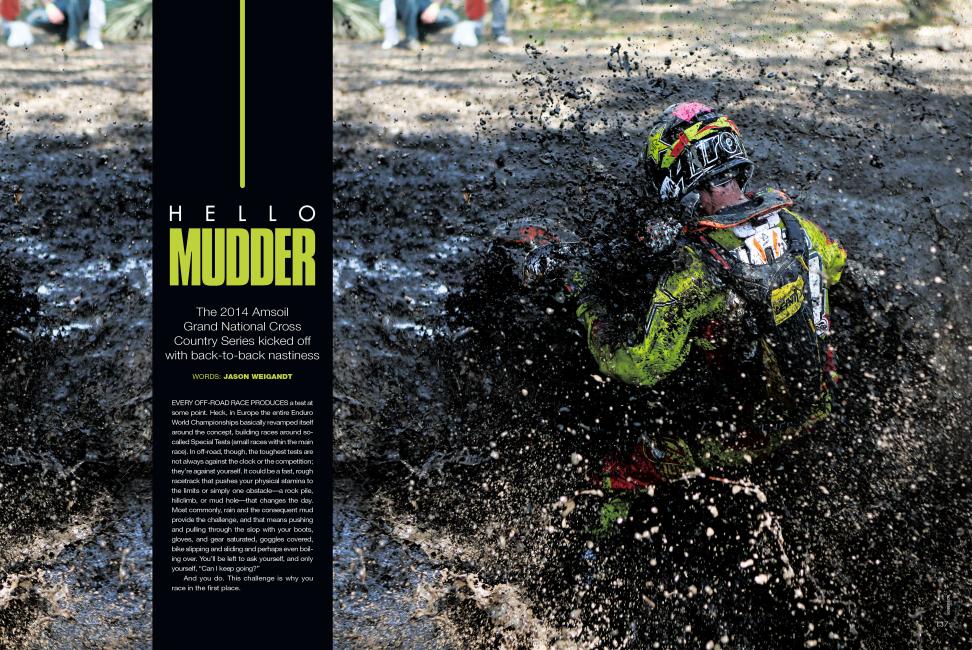 The vibe was a little different, this time, though. The Florida and Georgia races that started the season were mega-mudders. Florida was bad, Georgia was really, really, really bad. In the end, this year's first week of racing served not as the typical reminder of how fun GNCC racing can be, but as a reminder of how damned tough it is. Especially for a newcomer like Ryan Sipes. When I talked to him for the story, all he could really do was hope for some good weather further down the road!
Read the entire "Hello Mudder" feature in the June '14 issue of Racer X right now or look for the cover below on Newsstands to pick up the issue in person.