Edward Jones Dome
St. Louis

,

MO
St. Louis
Monster Energy AMA Supercross Championship
At round six of the 2014 Monster Energy AMA Supercross 250SX East Region Series, Martin Davalos was 17 points behind teammate Adam Cianciarulo. Then the rookie Cianciarulo had to drop out with a dislocated shoulder, and Davalos left Canada with a very unexpected points lead in the nine-race series.
Now a nine-year veteran of the 250 class, Davalos finished a career-best fifth in 2013 and has a straight shot at his first championship. The Ecuador-born racer has finished on the podium in every race but one, and after a long day of pre-race testing in Southern California, he took a few minutes to catch up with us.
Racer X: Hey, Martin, exciting times, huh?
Martin Davalos: Yeah, definitely. I'm just pumped with how the season has been going, outside of some ups and downs. And I'm really bummed for my teammate Adam. I really wish that had not happened, and I really don't wish anything bad happening to anybody.
Well, racing is racing and you take the good with the bad—and you've had some bad luck thus far this season as well.
It's been a pretty crazy season for me. I fell down in Dallas and I've basically had a crash in every main event, and that's got to stop, obviously. And Detroit was a really tough race for me. I crashed really hard in practice but I was kind of able to salvage some points and put my head down and go into Toronto. Toronto went pretty well. I was riding very well and I was catching up on Justin Bogle, who had a great race, but I had a horrible start, too.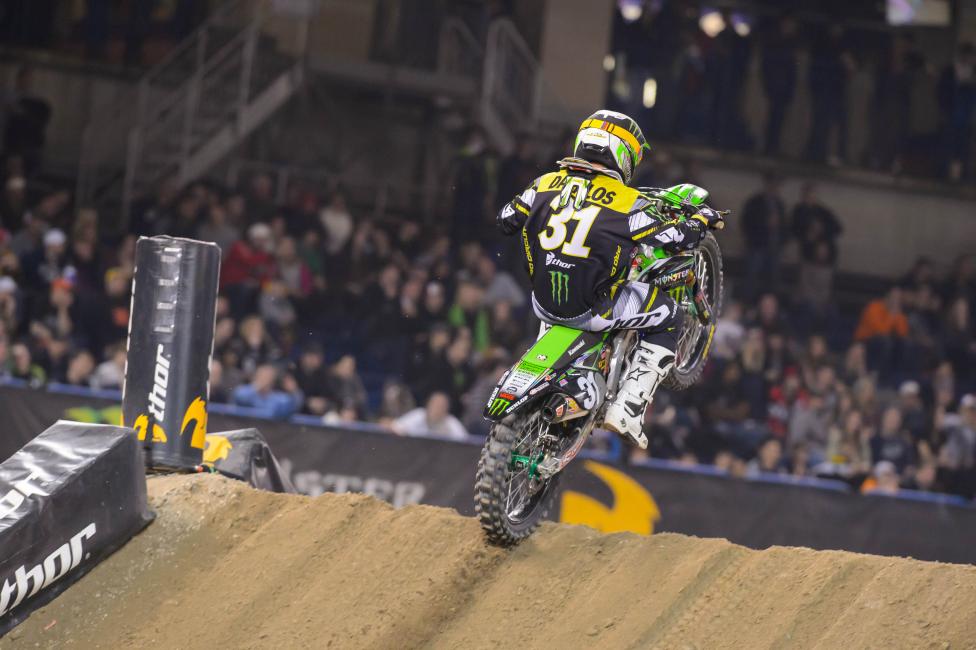 Despite the small miscues and crashes, you've had a real strong season.
Yeah, I'm pleased with how my season is going, but I need to polish some stuff because I really want to win, and that's what I've trained for during the off-season and that's why the team has been testing with me so much. Their goal, just as it's my goal, is to win. I want to win, and I'm going to polish up my sliding-out mistakes in the middle of the race. That's cost me a couple of races—I feel like I could have won a few right now, you know? In Dallas I was riding very well, and in Indy. I feel like I could have won them, but I made the mistakes and didn't win. Like you said, it's racing, and you have to take the good with the bad. I was able to salvage some podiums here and there. I also got sick at Daytona, where I was struggling with a really strong virus. Daytona was, for me, just about salvaging some points. I knew Blake [Baggett] was going to be very strong there and he was.
I've been quick every weekend, but I've got to eliminate the little mistakes that are costing me. Detroit, for me, was devastating. I had a really, really bad crash in practice and I lost a lot of points to Adam. The race really put me back. It was a long night, man, and I really struggled. I was really lucky to even race it. I just need to eliminate the errors. I've watched the videos with the team and seen what I'm doing right and what I'm doing wrong. I want to go there and have fun and go into the break with a positive note.
What's the plan for St. Louis?
We sat with the team on Monday and just watched videos and saw a couple things that I can improve on. My start wasn't where I wanted it to be at Toronto, and that hurt me quite a bit. I'll really need to focus on my start. I was sixteenth off the start and had to come from way back in the pack, and I did and that, which was very positive for us, and I felt great. And we went out to the track today and just tested a little bit. I wanted to see if we could find a little bit of something that was going to make me a little more comfortable here and there for the tracks we'll be riding. We had a great day today. The bike has been great all year, but we just wanted to polish some stuff and retouch a couple things here and there, but nothing major. By getting the bike a little better, mentally, that's awesome for me. I'm pumped to go to St. Louis.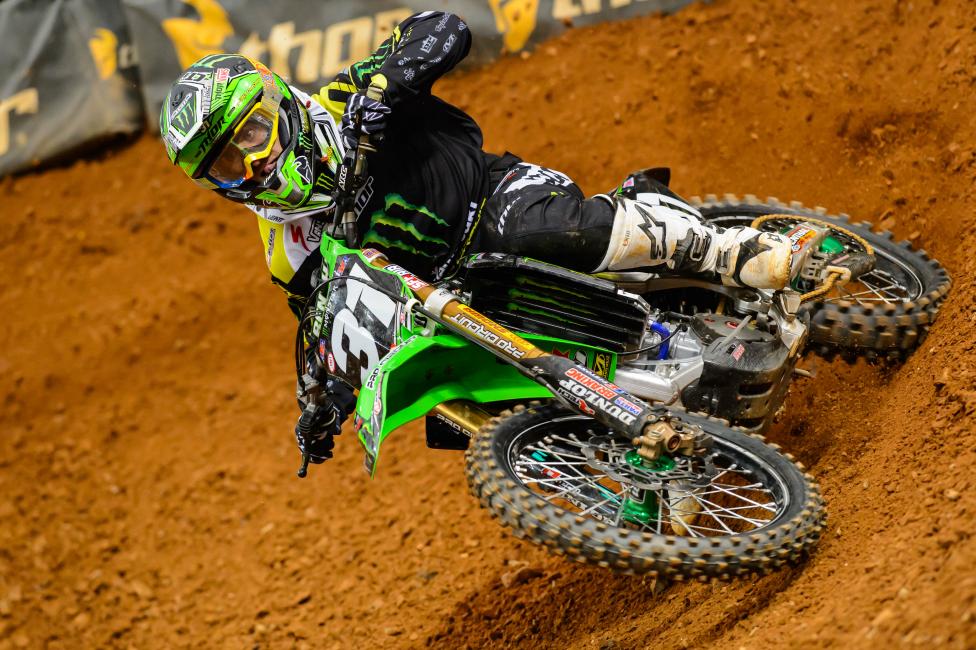 You've been in the 250SX class for nine years now, and now you've got that elusive race win behind you and you're a full-on championship contender. Are you feeling good about everything and how it's progressed?
Oh yeah, I feel 100 percent better. I just want to keep this momentum going. I want to have the feeling I had when I won in Atlanta. That's what I'm searching for. I want to ride smart and race smart and I want to get good starts. The team deserves it and I deserve it and we've worked really hard. I'm excited, but I'm not going to St. Louis in a different way than I have been. I can't really think about what's going on, but I just want to go and race. I want to race and give my best every weekend. I want to know I put in solid laps. I want to be fast and get good starts and have fun. I'm so happy I have the red plate. God has blessed me so much this year. Just to be able to be in this spot and race for Mitch and to have shared the first win with my whole family there and to achieve all these podiums, 2014 has been really a true blessing for me. I'm hoping that the year finishes out good and that I can achieve what my dreams have been all these years.
I have to ask you how that first victory felt. Were you stunned? Did you have to catch up with it a few days later?
It was a huge relief! Man, a lot of that frustration and everything went away. It was such a great night. I felt like I rode well. It was so cool. At first it didn't really sink in, but on Monday I was able to really think about everything. I thought about all the years that I've put in and all the sacrificing the family has done. It was cool to think about it and know that it was worth it.
You got that taste of winning, huh?
Yeah. And it's not a bad taste, man!