Hey Ping,
What is up with the lame supercross merch? Daytona was my second supercross of the year to attend and I still haven't found a stupid t-shirt worth buying. Everything they've got either looks like someone's teenage kid with ms paint designed it or is crazy expensive (i.e. $90 hoodie). So I thought, why aren't these teams and apparel companies making good looking merch and selling it at the races? I went to Monza last year for the F1 race and every team had their own merchandise trailer with a load of cool shirts, jackets. toys, etc. Why aren't these supercross teams making some money while handing out those lame autograph line tickets to us clowns? I know they'd have to work out royalties with Feld but it seems like they are leaving some money on the table and my closet empty.
-Chopper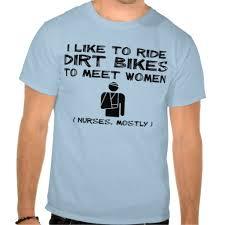 Chopper,
Dammit, that is a fine question right there. And believe me you aren't the first person to bring this up to the powers that be at Feld. However, it is their event and they control what gets sold. And apparently they just want to sell ugly moto versions of concert tees and charge a premium for them. From a race team's perspective this would be an amazing opportunity to help fund the race team efforts, strengthening the sport from the inside. Troy Lee, as an example, has a vast catalog of casual wear they could sell at the races. I don't know what the Feld merch trucks are pulling down on any given weekend but if they made a deal with teams to split profits from their merch sales they would likely increase their net sales. Maybe things will change down the road. If not, start an ugly tee shirt collection and you'll be able to pick up a couple at the races every year.
PING
Hey ping,
I know a couple of years ago the folks at Feld/Dirtwurx allowed some of the riders to do some track designs. I like to kind of doodle in my spare time at work doing track designs (to scale) and I was wondering if they had ever toyed with the idea of taking fan submissions for some track designs. I know you don't work directly with them but I thought maybe you might have overheard or heard secondhand from anyone "in the know" if that idea had ever been thrown out. Obviously you'd have some idiots wanting to add a 200' triple or a track that went into the stands 7 times so they would have to weed those out. But anyways thanks for any info and take care.
Chris
Alabama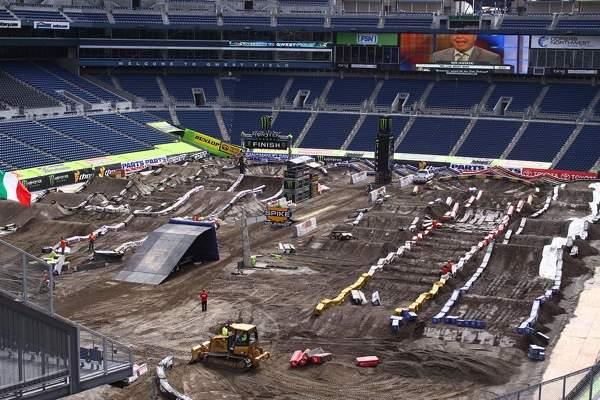 Chris,
The only time I remember them taking fan submissions was for a contest several years ago. The best track lane submission got built at the finale in Las Vegas. I don't remember what the lane looked like, to be honest, but it was a cool idea. They have also taken certain rounds and had different riders design the course. Some of those, the Windham round in particular, turned out great. I don't know why they don't do more of that because it seemed like a cool idea. Maybe there is some legal hair on it that we don't know about. It wouldn't shock me if a fan sued Feld for using intellectual property and not compensating them for it. Sounds just crazy enough to be something that really happened.
PING
Hey Ping,
My question goes back 3 months or so. Racer X had the 25 best Motocross of Nations racers of all times. Doing my daily reading of the website i came to notice that most of the helmets the riders wore had a white stripe that started at the center of the visor and split into two stripes as it worked its way towards the back of the helmet. I know with all of the sponsors and cool looking custom graphics it seems hard to fit in two white stripes, but why break what seems to have been a long tradition? So what did those white stripes signify? Why is it not done anymore for what it looks like was done for at least 20 years?
I did notice that McGrath had these white strips incorporated on his helmet when he rode for Team USA in '93.
Thanks,
Cale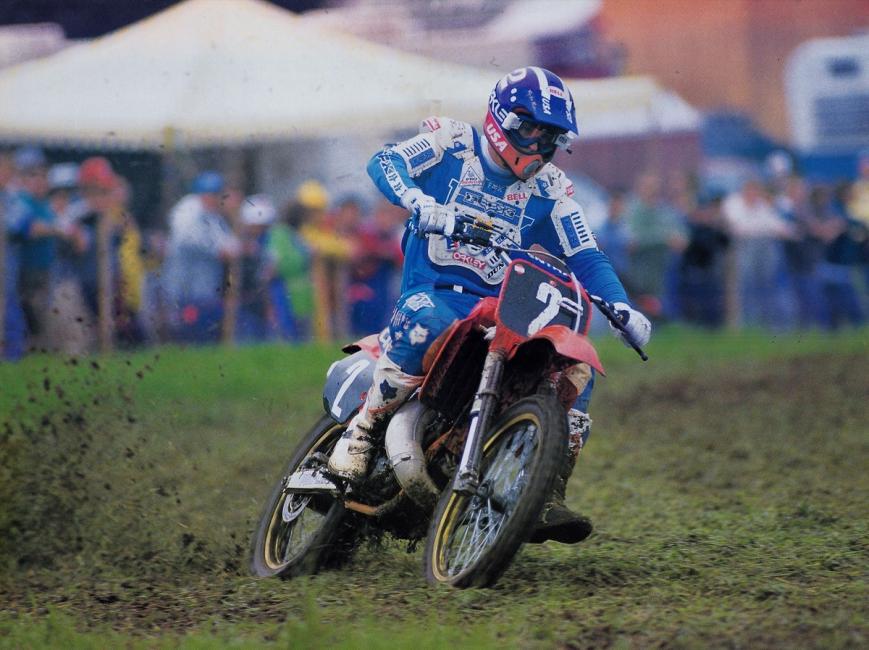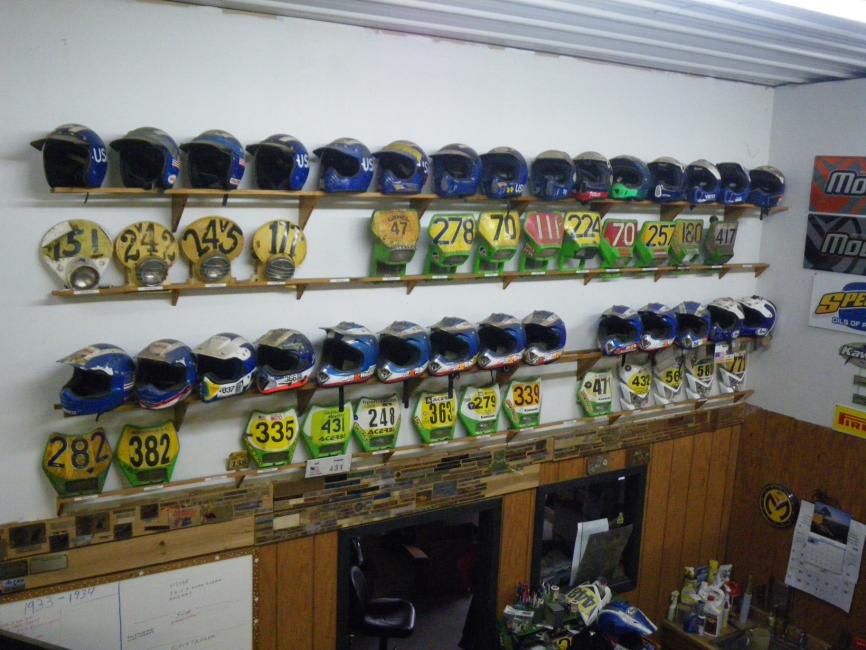 Cale,
I hope you appreciate the work I did here, man. This was not an easy question to answer. I started with DC, who is our go-to moto historian. He didn't answer his phone. I called Troy Lee to see if he knew where the tradition started. He said it began back in the 1950s but he didn't know the story behind it or how it originated. Then I called Weege, who was likely thinking of ways to save more money. He directed me to Jeff Fredette, an off-road ace who has been around for decades. Jeff said they are required to run the stripes in ISDE competition but he didn't know when that began. He gave me the number to a gal at the AMA who may or may not know. At that point I took a break and wondered if all this work was really worth it for this one question. After all, I could just type out some dandy fluff and then tell you to pound sand and my work would be finished. The Walter Cronkite/Katie Couric in me just wouldn't let that happen though. I pressed on and decided to blow DC's phone up until he answered. He picked up and informed me he was in the middle of a meeting. I sheepishly asked if he could just answer my one question about where the stripes came from.
"Oh," he perked up. "That came from the FIM, who regulated that each country in International competition have a designated color. America was given the color blue but since France was also blue they required us to have the two white pinstripes on our uniforms. That became known as the "Skunk" helmet with the big, white V down the middle."
According to Fredette the stripes are still absolutely required in off-road racing where the stripes are seen as a prestigious emblem and something you have to earn. However, in motocross events, the tradition is wavering. Riders now have big-dollar deals with energy drink companies and that could be playing a part in the disappearance of the skunk helmet.
PING
Have a question for Ping? Email him at ping@racerxonline.com.