Ohio's Aaron Plessinger will soon be joining a young, talented Yamalube/Star Racing Yamaha squad in the pro ranks. Days after Jeremy Martin broke his early season slump at the Daytona Supercross, Plessinger brought home two titles in 250 and 450A at the fifth annual Monster Energy Ricky Carmichael Amateur Supercross event. Having already completed the Ricky Carmichael Road to Supercross program, Plessinger will make his Monster Energy Supercross debut in 2015. Before turning pro this summer at the last four Lucas Oil Pro Motocross Championships, Plessinger will head back to Loretta's where he garnered national attention following a break out ride a season ago. We caught up with Plessinger at the podium at RCSX for a quick Q&A.
Racer X: It was a big week for you here at RCSX. Tell us about the week.
Aaron Plessinger: It was a great week. I started off in 250A with a win in the heat race. Then I came out and won the main event in the 250A Class. I was pretty stoked on that. I got second in the first 450 heat, but got a good start in the main and was able to make my way into the lead and finished first.
The tracked looked pretty rough. How difficult were the conditions?
The track is really brutal right now. It's got a lot of choppy breaking bumps. You have to stay on your toes or you'll get kicked off your bike. I was on my toes the whole time, and was just focused.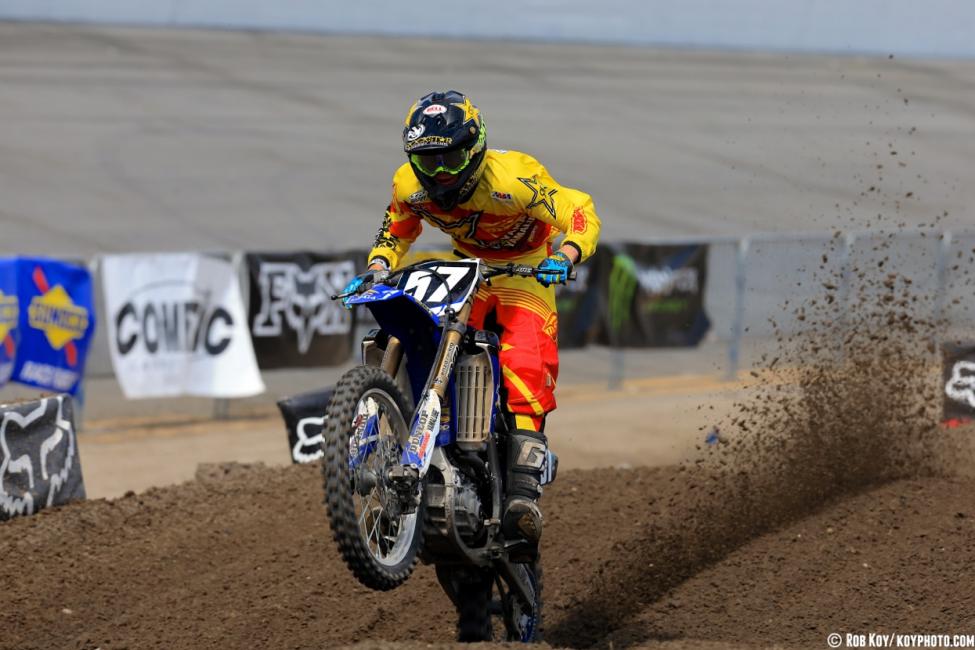 This is another event that helps riders get more accustomed to supercross. How does is it compare to Arenacross or the Monster Energy Cup?
I didn't race Monster Cup this year so I can't tell you that, but it's pretty similar to arenacross. Although a lot of guys are way more aggressive in arenacross. It get's your heart rate up really high and you have to stay there for a long time and just push through it.
You were one of the first riders to graduate from the Ricky Carmichael Road to Supercross. How was your time in Arenacross?
Arenacross was fun. I actually went and won my first one. I went to the second and third ones with pretty high hopes. But I ended up getting sick at Louisville. Then went to Greensboro and didn't really ride good. I just tried to qualify for the night show and get my points and I was able to do that. I got my points for supercross and I'm ready to go there next year.
What are you plans going forward?
My plan right now is to go to Loretta's and after that do the last four Nationals. Then in 2015 do supercross.