Johnny O'Mara is a genuine American motocross hero. He's won professional races at every level—supercross, outdoor nationals, GP motocross, Motocross of Nations—as well as major titles. After retiring from racing he began working with a young prospect named Ricky Carmichael in the mid-nineties as Ricky was getting ready to turn pro, then played a key role in helping develop Carmichael's game-changing discipline and training program. Later on, Ricky asked O'Mara if he was interested in working with his protégé, Ryan Dungey, which he did. Next came James Stewart for two solid years of work together.
Now the O'Show has a new pupil in Thomas Covington, the Kawasaki Team Green rider who just shook up the Monster Energy FIM World Championship with a podium ride at the opening round of the 2014 MX2 GP tour in Qatar. O'Mara started with Covington from practically scratch fifteen months ago. Now they are both starting to realize the benefits of their work together.
Racer X: Johnny, when you first caught wind that Thomas Covington placed third in the second moto at the Qatar Grand Prix on Saturday, were you shocked?
Johnny O'Mara: It's kind of hard to explain I how I felt.... Sure, I was excited, but inside I expect it out of him. It wouldn't have surprised me even if he had won the race, because I do believe in Thomas and the talent that he has on the motorcycle. In my opinion, he's probably the strongest guy out there on a motorcycle right now because I've worked this kid so hard with the amount of hours he's put in on his motorcycle. It's been pretty cool to see him turn into a strong young man. When I heard he got that result from the second moto at the GP, from what I got out it was that it sounded like he even had a chance to win it with ten minutes to go. I was also just really relieved because we do put a lot of hard work into it and because people don't see what goes on behind the scenes. I really just want to see the kid succeed in his dream, just like I had when I was young and at his age. But yeah, it did feel good. The kid just needed a break like that. I've been there and done that too—some really key races in Europe that catapulted me to winning championships in the United States. I'm pretty confident that this is going to take him to another level. You can't predict the future in this sport, but I'd say the future is brighter now for Thomas.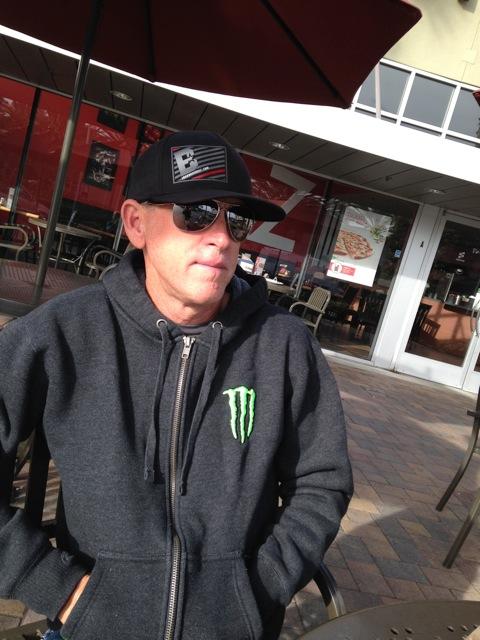 Having said that, do you think some people here in America were skeptical of him? As far as amateur results on the big bikes go, he hasn't exactly been a prolific winner. Do you know where I'm going with that?
Yeah, I totally know where you're going with that. What I would say on that is that, yeah, Thomas is pretty high profile now, but he's also kind of under the radar a little bit, too. Nobody really knows what to think about Thomas, especially in this 2014 year as he goes professional and he's got the outdoor nationals coming up in May. But I understand how it works. It's a very cruel world that we live in, being a professional motocross racer. You're only as good as your last race. To me, it's all about production. And what I mean by that is that you have to get the results. If you don't do that, there's not really a place for you in our business.
I pound that into Thomas' head almost daily. I tell him what's in front of him and what people expect out of him. Most amateurs come in and realize that they don't train hard enough and they take a few years to work on that program. Some never get it totally right. That's an advantage Thomas will have over everybody.
On the other side of that is that Thomas isn't as high profile as an Adam Cianciarulo or Cooper Webb or an Eli Tomac or a Justin Barcia. Those guys were pure winners and they only know how to win. Thomas was successful as an amateur, but not as high profile as those guys. So I've had to really dig deep to make the guy believe in himself and make him realize that he can do it with these guys. I tell him to use those guys as an example of how you want to mold yourself. The four or five guys that I mentioned are guys that Thomas looks up to, but Thomas has got it in him himself. He's got the talent and the riding technique and he's got the work ethic, too. If we can get the mental part of it down, he will be very successful.
You told me on Saturday after we saw the results that Thomas will make a better pro racer. What did you mean by that?
What I mean—and I called it to a T—is that I knew Dungey was going to be really good on the 450 [back in 2006]. Yeah, he's won some stuff on the small bike but he's been much more successful as a professional on the 450. I believe Thomas is going to be the same deal. I'm confident to say that Thomas will be better as a pro than he was as an amateur. The amateur thing is just so different. The races are usually really short and you have to get the start. It's just so different. I don't want to discount it at all, but amateur racing is quite a bit different than pro racing, and I just envision Thomas being much better as a pro racer, just like Dungey.
For a long time now the model has been for an amateur rider to race Loretta Lynn's and then pack it all up and show up at Millville to make his professional debut, or maybe even start in May when the outdoors get going. Could Thomas set a new course with his plan of running the first four Grand Prix races before coming back here to start the nationals?
That's an interesting question. I don't want to say I was in there making those decisions for Thomas and his family as far as what he wanted to do. I will say my main goal with Thomas and what I was hired for was to prep him for his pro debut in the outdoor nationals [May 24 at Glen Helen Raceway]. That's my big picture. So what he's doing now—I know they had some great connections [through Pro Circuit's Mitch Payton] to get him on the best equipment over there in Europe—I'm not against it. I support it. As I thought about it, though, I thought, "This is either going to make him or break him." So far, at least at that first race at Qatar, it's working into his benefit. He got the great result and hopefully this weekend and in the races coming up, it could work out to his benefit. But it could have gone the other way for him too....
Right, like he could have ended up with two twenty-ninths in Qatar—and he did DNF the first moto when the clutch malfunctioned.
Yeah, if he got a twenty-ninth and no points he could come home and think, "Why'd I do that?" But I think we had it all covered. He could have won that first race last week and it wouldn't have surprised me. We ran through all these scenarios with each other. I don't hold back with him at all. They hired me for my expertise. Racing the GPs was really good for me and I think it's good for Thomas. It's kind of working out like we thought. They know who Thomas Covington is after this weekend. [Note: O'Mara's first pro win was the 1980 U.S. 125cc Grand Prix, which he won on a private Mugen Honda.]
This weekend is the Grand Prix of Thailand. How's he going to do there?
I'm expecting great stuff—I'm not shying away from that. The one thing I've heard about Thailand is that it's the hottest race of the year, and I light up about the fitness part of it. Like I told you earlier, Thomas is the fittest young motocross rider that I've seen in some time. I worked with Ryan Dungey and worked him real hard, and I think Tom is right there with where Dungey was at this point. Before Thomas left I told him, "Dude, you better hope its 120 degrees out in Thailand. Do not be negative. Embrace it because that's where you're really going to shine." I can imagine some European riders falling apart in that heat, but Thomas will not fall apart in that heat. Those thirty-minute motos will be nothing compared to what I've put him through the last three months.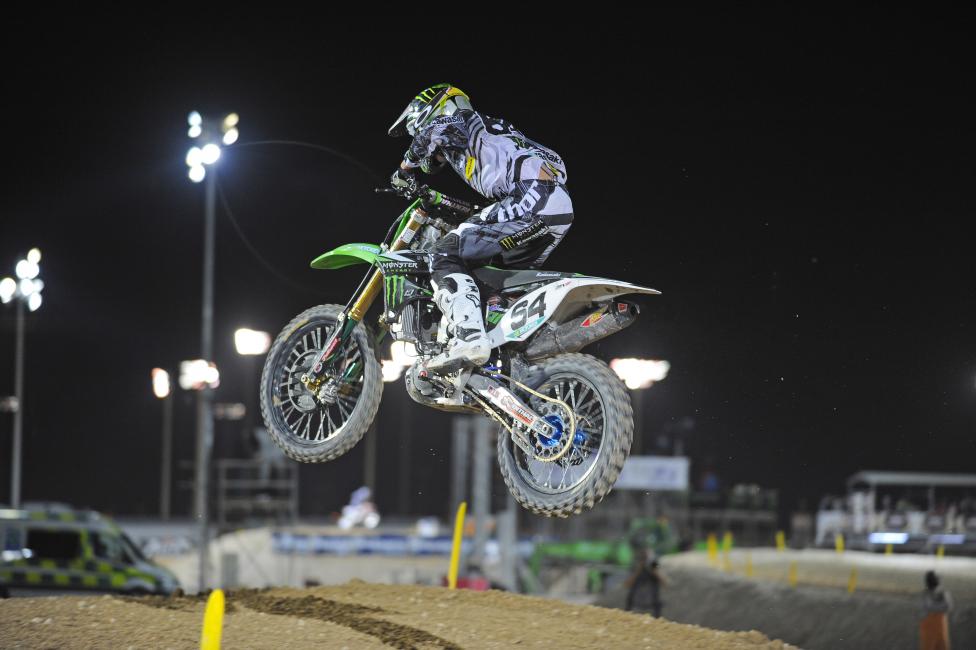 Riders such as the champ, Jeffrey Herlings, first-moto winner Dylan Ferrandis, Max Anstie, Arnaud Tonus, and Romain Febvre all rode well and were very competitive with one another in Qatar. How do you see the talent level on the GP circuit compared to what we currently have here racing in the states?
I have a lot of respect for Europe. Herlings is a little bit faster than everybody, we all know that. He's the best guy in the world in MX2, but I wouldn't have been surprised if Thomas would have hung with him a little bit more. Maybe we'll see this weekend. It won't surprise me if he gets a better result this weekend. But I do think we have a higher level of talent racing here.
I know you've spoken with Thomas over the phone the past few days. How is his mindset heading into this next race?
I like his mindset. He was really good. I really sensed that when I talked with him on the phone that something came off his shoulders in Qatar. He was like, "Johnny, I can do this." I said, "Dude, I've been telling you this for a while. You can do this. Keep dreaming big." Thomas has that mindset. I like the confidence that I heard. He was so excited to go to Thailand.
Did Ricky Carmichael weigh in on Thomas' result?
RC did text me and he was impressed: "Dude, that's awesome. That's a great finish." For Ricky to give you a compliment is always good!