Angel Stadium
Anaheim

,

CA
Anaheim 3 (A3)
Monster Energy AMA Supercross Championship
Last Saturday night on the gridiron where the Oakland Raiders run a round on, Monster Energy/Pro Circuit Kawasaki pilot Dean Wilson was just moments away from winning his first race of the 2014 West Region 250 SX Championship. Then the racing gods (and some electrical current running through Wilson's 250F) got it all wrong, and his run to meet the checkered flag was, well, disconnected.
It's been a tough start to 2014 for the former AMA 250MX Champion. A frightening practice crash a few nights before the curtain-raising Anaheim 1 round put Wilson back on his Alpinestars boot heels. Rattled by the off-song fourth place points he left Orange County, things got worse before they got better, the Scotsman racing to fourth and seventh at Phoenix and A2, respectively.
Wilson's fortunes seemed to take a turn for the better in Oakland, until he suffered a heart-breaking loss that he won't soon forget. But he showed that he has the skill, speed and stamina to win, just not the luck. Now Wilson has one more shot at an Anaheim win.
Racer X: Dean, I was on Instagram this morning and stumbled upon your post (@deanwilson15) of a cool cartoon caricature of your likeness with the word "Revenge" written out as a butt patch. What was that all about?
Dean Wilson: I saw that this morning and some guy tagged me. He made that for me. What I thought was cool was the word "Revenge" because I felt like I should have had that win at Oakland if it wasn't for a little bike issue. So this weekend is all about getting revenge and trying to get that first win of the season.
So what exactly happened with the bike at Oakland?
I think it was a really fluky situation type of thing. It was definitely something to do with the wiring, from what I know. Yeah, I guess it was something to do with the wiring and that's what made the bike cut-out.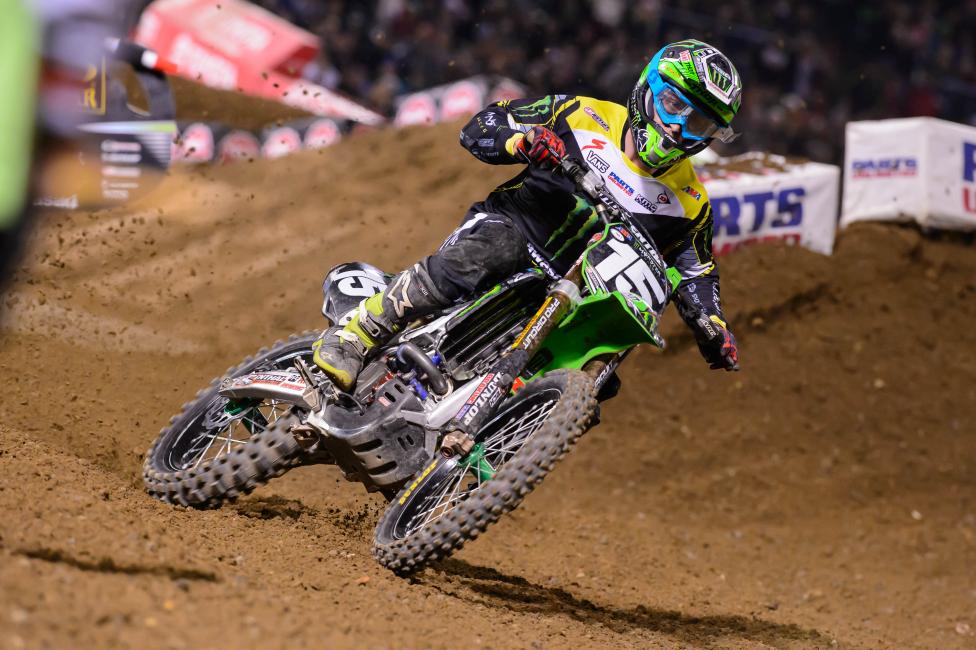 Did you have any type of clue on lap number 14 that a mechanical issue was going to sabotage what had been, up to that point, a great run?
No, I didn't. I mean the bike started to cut-out and did finally cut out just before I landed from a jump. I'm glad it didn't cut out before the jump. And when I got going again, I just went for it. Even though it was a challenging situation, I really wanted the win.
Did the finish just gut you?
Well, I'd been struggling since the start of my season. I've just been struggling. The main event was kind of a positive and a negative to me. The positive was that I showed that I still have the speed and all that and I know I can still win. The negative was that little mess-up that happened. The race gave me that feeling again that I can win and really do it and I'm going to try my best to just win some races.
Well, you rode a fantastic race. I swung by Pro Circuit this week and Mitch and Bones, as well as your mechanic, Oliver Stone, all mentioned that you've been saying, "I've got it back" all week.
Yeah, that was one of the positives that came from Oakland. I was just struggling with a few things at the beginning of the season and things everything was starting to click in Oakland and I was feeling good. I just got that feeling and that flow and that confidence like I used to have. You kind of lose that when you're injured and you're worried about getting injured again, but now I'm not worried about that. Now I feel like the old Deano so I think I'll be really loose and comfortable again on the motorcycle. Hopefully, with that, I hope to be running up front.
You're 21 points behind leader Jason Anderson. Can you make those deficits up in four races?
Obviously this is not the position I like to be in, but under the circumstances I'm just going to do my best. You know I've learned a lot about a lot of things so far this season. I think I'm just going to try and win as races as I can and do my best. Whatever comes to be at Vegas is what it is.
I just feel like I've got that mentality now and that's all I want – to win. Yeah, I'm going there to do my best, have some fun and get some wins.
What happened in the first three rounds?
I don't want to make any excuses or anything, but before the first round I was a little shaken up because I had a big crash. But at the next couple rounds I was honestly just struggling. Yeah, I could win heat races and go pretty fast in practice, but when it came to the main event I was just tightening up really badly – almost like I was just a little mental case. We did a lot of testing before Anaheim 2 and we made some really good bike changes that I felt really comfortable with. At Anaheim 2 I was running third and just landed on that hay bale. Maybe that could have been my breakout race. Oakland is where I felt really comfortable. The track was really awesome. The Dirt Wurx crew did a really good job with that track because the track had a split lane and that dual whoop section and the dirt was awesome and it had a good layout. I really just flowed with the track and I felt good. But yeah, I was just struggling a bit with a few things – tightening up during races and maybe a little bike set-up and stuff like that. Like I said, these are the things I'm learning as I get older, you know? These things can really play a big part in your racing.
And that's why you made the decision to come back to the SX250 class, correct? You came back to use your experience and to regroup and to come back at it again?
Yeah, for sure. I guess I am just trying to take it race by race. I guess I am just building myself back up because when you haven't raced that much in the past couple of years, it can be tough. I kind of stop believing in myself. When you do that it's really hard to overcome things. Maybe that's one of the reasons why I was tightening up: I just didn't believe in myself. As I raced more, I felt better. I really believe in myself now; I believe in my fitness and in my speed. Hopefully now it's all going to come together.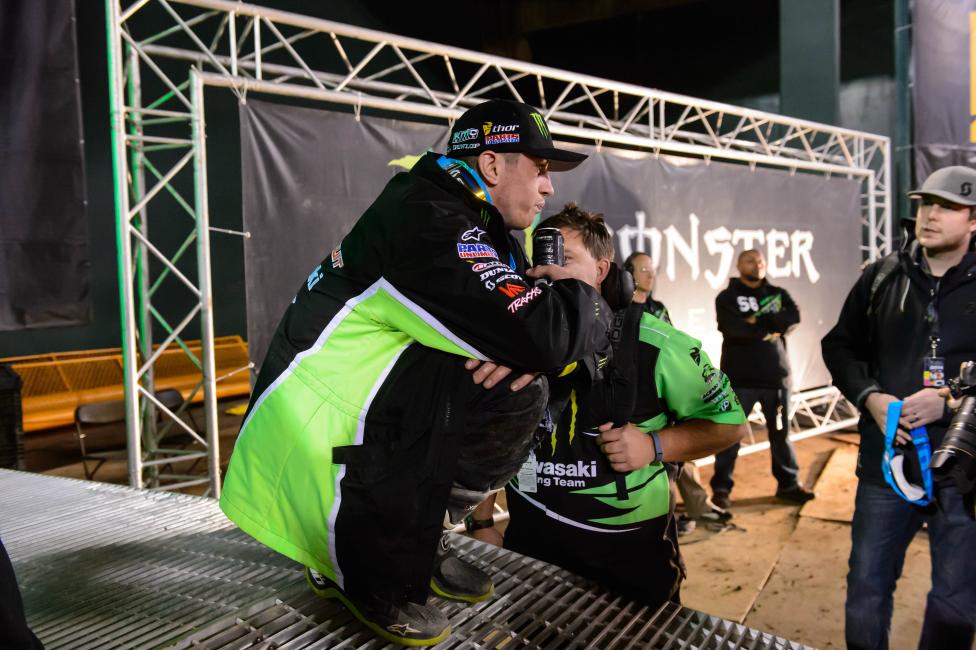 Did Jason Anderson and Cole Seely surprise you at all at the beginning of the season?
I think they've always been really fast. Nothing really surprised me. I mean maybe Anderson has surprised me in how solid he has been lately. I mean nothing can really go wrong for the guy. He's just been pushing hard and he obviously wants to win the championship so he's been riding really, really good. And Seely is a pretty a solid rider and he's kind of just always there and rides fast. Those guys were definitely the two main guys I figured would be up there in the Championship.
So off to one more Anaheim.
Yeah, I'm feeling really good about this. I've had a really good week training and riding so I think I can take it to the top of box.