Angel Stadium
Anaheim

,

CA
Anaheim 3 (A3)
Monster Energy AMA Supercross Championship
450SX
Trey Canard – Broken Arm
Comment: Team Honda Muscle Milk's Trey Canard suffered a broken arm over Thanksgiving weekend while testing. Trey had surgery to put a plate in the arm and said he hopes to return at Dallas.
Matt Goerke – Broken Finger
Comment: Goerke broke his index finger on his clutch hand at Anaheim 1 and has since had minor surgery. He will continue racing as he recovers.
Cody Gilmore – Broken Collarbone
Comment: Gilmore suffered a broken collarbone in practice at Anaheim 2. He underwent surgery last week to have a plate put in and is expected back at Dallas.
Josh Hill – Broken Collarbone
Comment: Hill broke his collarbone in Oakland and will miss at least three to four weeks of racing. Said Hill in a press release: "I'm not in too much pain. More than anything, I'm just frustrated that I'm going to have to miss a couple races."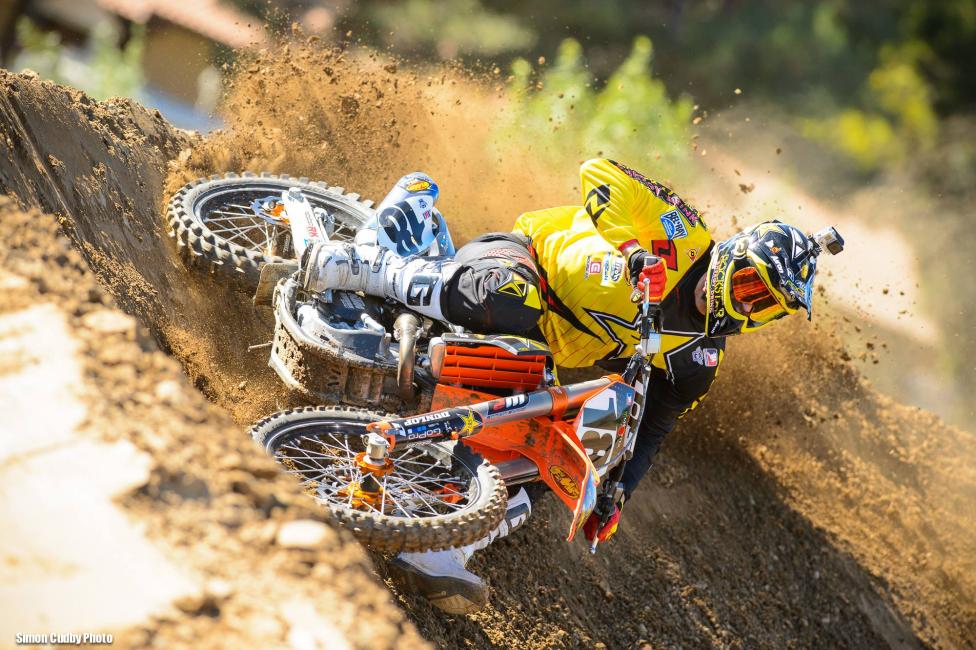 Austin Howell – Lacerated Spleen, Punctured and Collapsed Lung, Bruised the other Lung, Broken Ribs, Fractured Collarbone, Fractured C-3 in Neck, Surgery on Wrist
Comment: Howell says everything is healing up well and hopes to be back racing by Dallas. If he's unable to return in that general time frame he says he'll focus on being in top shape for the Nationals.
Dillon Huddleston – Broken Thumb
Comment: Privateer Dillon Huddleston broke his left thumb at Phoenix. He will miss A3.
Ben LaMay – Dislocated Wrist, Broken Upper Jaw, Broken Eye Socket
Comment: LaMay suffered a big crash right before Anaheim and has been out of action since. LaMay sustained some ligament damage that is slowing his recovery, but hopes to be back by Detroit.
Davi Millsaps – Torn ACL
Comment: Millsaps, the 450SX runner-up the past two seasons, crashed while practicing at Milestone and tore his ACL. It's the first injury Millsaps has ever had on that leg, as the knee injury that cost him the 2013 Lucas Oil Pro Motocross Championship was on the other leg. He had surgery in mid-December. At Anaheim 2, Millsaps announced that he hopes to return to racing in Atlanta.
Broc Schmelyun – Broken Legs
Comment: Pennsylvania privateer Broc Schmelyun will miss all of Monster Energy Supercross after breaking both legs in a late December practice crash.
Shane Sewell – Broken Foot
Comment: Westville, Indiana's Shane Sewell broke his foot at Anaheim 1 during the second 450SX heat but hopes to be back on the bike in about a month.
Les Smith – Dislocated Ribs
Comment: Smith had a big crash in practice at A2. He toughed out the rest of the day but later found out he suffered four dislocated ribs. He missed Oakland but will be racing at A3.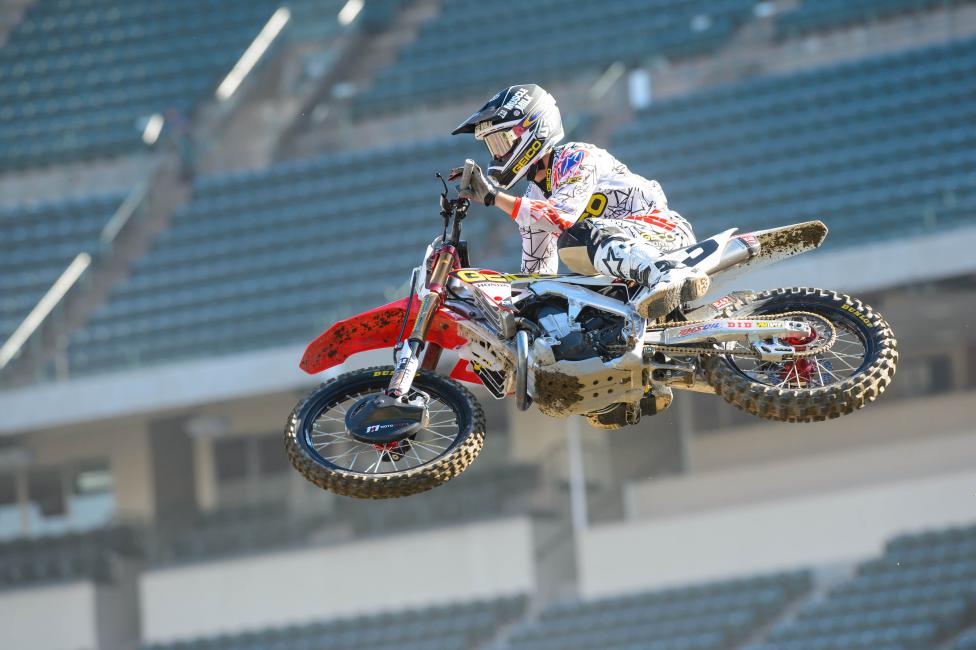 Broc Tickle – Sprained Wrist, Bruised Ribs, and Hurt Hand
Comment: After going down hard at A2, Tickle had another big one in Oakland. Whether or not he will be racing this weekend is a game time decision. Earlier this week he tweeted the following: "Another ruff weekend. Had a crash in the heat and sprained my wrist, bruised my palm and jammed my pointer finger. Looking forward to getting back to 100% and moving forward. Thanks @rchracing @foxheadinc @stellarmx @asterisk_usa @teamdrg @swanie387 for all the help and support."
Eli Tomac - Left Shoulder Rotator Cuff Contusion
Comment: Tomac came together with Jake Weimer on the opening lap of his A1 heat race and hurt his shoulder in the crash, which forced him to miss the remainder of the first four rounds. Tomac will make his return at A3.
250SX
Blake Baggett – Broken Foot
Comment: Monster Energy/Pro Circuit Kawasaki's Blake Baggett suffered a broken foot testing this off-season. He has resumed riding and will be ready to race for the start of the Eastern Regional 250SX Championship.
Zach Bell – Broken Collarbone
Comment: Bell was claimed by the tricky triple-triple-triple section featured in Phoenix and is out for the season. He broke his collarbone in three places and needs surgery for a fix.
Justin Bogle – Five Broken Vertebra and Broken Shoulder Blade
Comment: GECIO Honda's Justin Bogle suffered a huge crash at the team's Milestone test track in early December—he reportedly caught a footpeg while scrubbing a triple—and suffered five broken vertebra and a broken shoulder blade. Bogle is back on the bike and is expected to be on the line at the Eastern Regional 250SX opener in Dallas.
Darryn Durham – Concussion
Comment: Durham had a big crash in practice at A2 and was knocked out. Durham will sit out A3 and San Diego and will race again when the Western Regional 250SX Championship resumes in Houston.
Casey Hinson – Crushed and Dislocated Right Wrist, Fractured Left Hand and Fractured Face
Comment: Privateer Casey Hinson is hoping to return late in the series after a December practice crash where he reportedly clipped a landing in a rhythm section and went headfirst into the ensuing jump.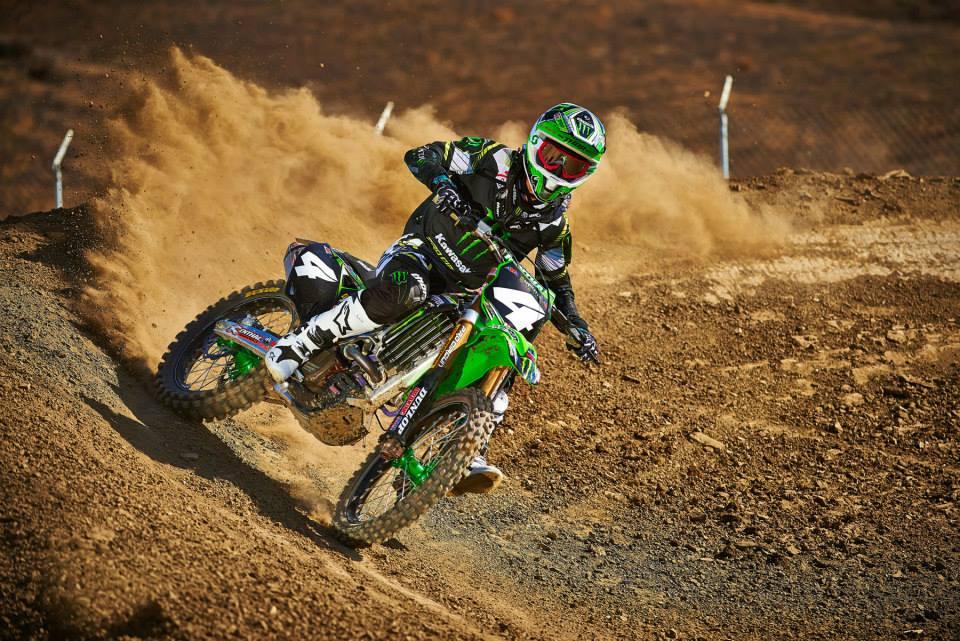 Marvin Musquin – Torn ACL
Comment: Red Bull KTM's Marvin Musquin suffered a torn ACL in early December and will miss the start of the East Region. Musquin has already undergone surgery in his home country of France. There is no timetable on his return.
Austin Politelli – Broken Femur
Comment: Privateer Austin Politelli suffered a broken femur while testing at Milestone the week before Phoenix. No timetable has been set for his return.
Joey Savatgy – Broken Wrist, AC Separation, Broken Ribs and Partially Collapsed Lungs
Comment: The 2013 SX Rookie of the Year is expected to miss some time on the Eastern Region after a huge crash at Milestone in early December resulted in a broken wrist, an AC separation, broken ribs and partially collapsed lungs.
Cooper Webb – Sprained Wrist
Comment: Webb had a bad crash in practice in Oakland that sprained and popped his wrist out. He ended up racing and will be racing at A3. Click here for footage of Webb's crash.