Angel Stadium
Anaheim

,

CA
Anaheim 3 (A3)
Monster Energy AMA Supercross Championship
Chad Reed's podium numbers are not to be denied. He is—by far—the all time career leader in podium finishes, notching his 124th career podium Saturday in Oakland (hard earned, too, with fourth-place Ryan Dungey pulling out that quad to try to catch him). Reed now has thirteen more podiums than second-place Jeremy McGrath, which is nearly a full season.
Reed has completed this task in just 164 starts, which makes his career podium percentage roughly 75 percent. For this week's The List, we're showing you Chad's year-by-year podium numbers, which are simply staggering.
2003: Podium finish in 14 of 16 races
2004: Podium finish in 16 of 16 races
2005: Podium finish in 14 of 16 races
2006: Podium finish in 14 of 16 races
2007: Podium finish in 15 of 16 races
2008: Podium finish in 13 of 17 races
2009: Podium finish in 16 of 17 races
2010: Podium finish in 1 of 6 races
2011: Podium finish in 11 of 17 races
2012: Podium finish in 5 of 7 races
2013: Podium finish in 2 of 16 races
2014: Podium finish in 3 of 4 races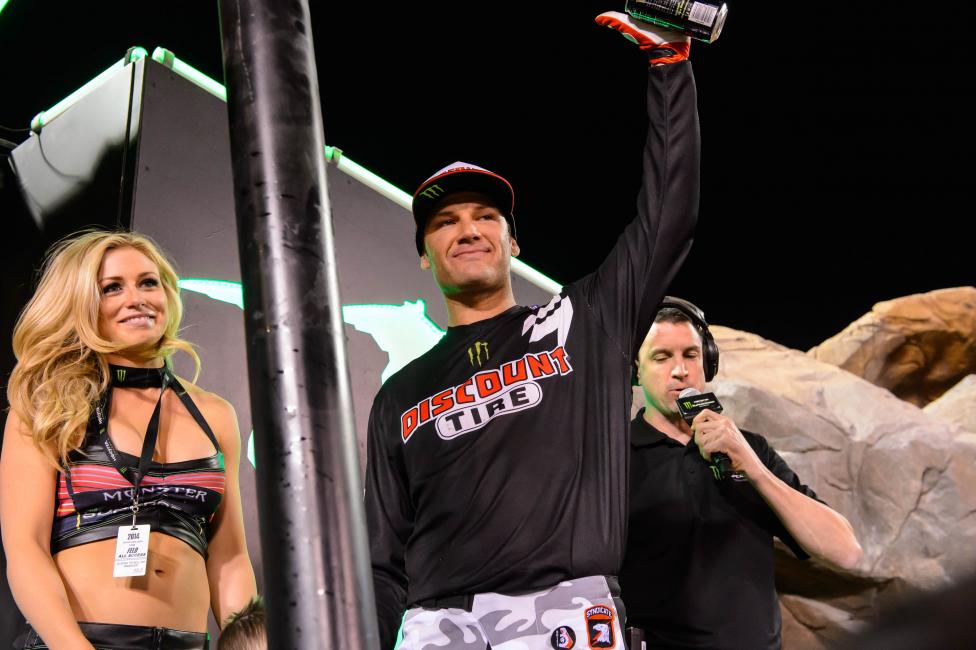 Of course, last year's 2 for 16 (12 percent) really sticks out in the context of such an amazing career. Through 2009, Reed was averaging a podium rate of nearly 90 percent! After 2012, he was still at 82 percent, but that rough 2013 season dropped him to 75. But what's really impressive is that he's still producing at that rate. This year he's three out of four for podium finishes, the only rider who can say that. And what does three out of four work out to, numbers-wise? Right there at his career average of 75 percent.