Angel Stadium
Anaheim

,

CA
Anaheim 3 (A3)
Monster Energy AMA Supercross Championship
Sometimes, this sport sucks. Millions of dollars go into running a top-level team. Every year, the staff works countless hours to help the riders, the sponsors are paying big for said riders to get them some great exposure and everybody is working towards one goal: get some results.
But in the end this sport shows us time and time again that no matter how hard everyone works and no matter how impressive everything looks, it can be a meat grinder. And right now, Soaring Eagle Casino/RCH Suzuki is caught right in the middle of it.
The team kept its roster of Broc Tickle and Josh Hill intact and was hoping that both riders would take a step up. Coming into Anaheim, Hill was nursing an injury from a pre-season crash and at round two he failed to make the main event. Tickle was off to a decent start but he went down at Anaheim 2 and hurt his ribs. Already hurting, Tickle crashed again in Oakland and is now dealing with a bad wrist to go with his tender ribs. Tickle was unable to line up for the semi and didn't make the main. At least the team had Hill, right? Well, they did until Hill cartwheeled, broke his collarbone and is now expected to miss three to four weeks.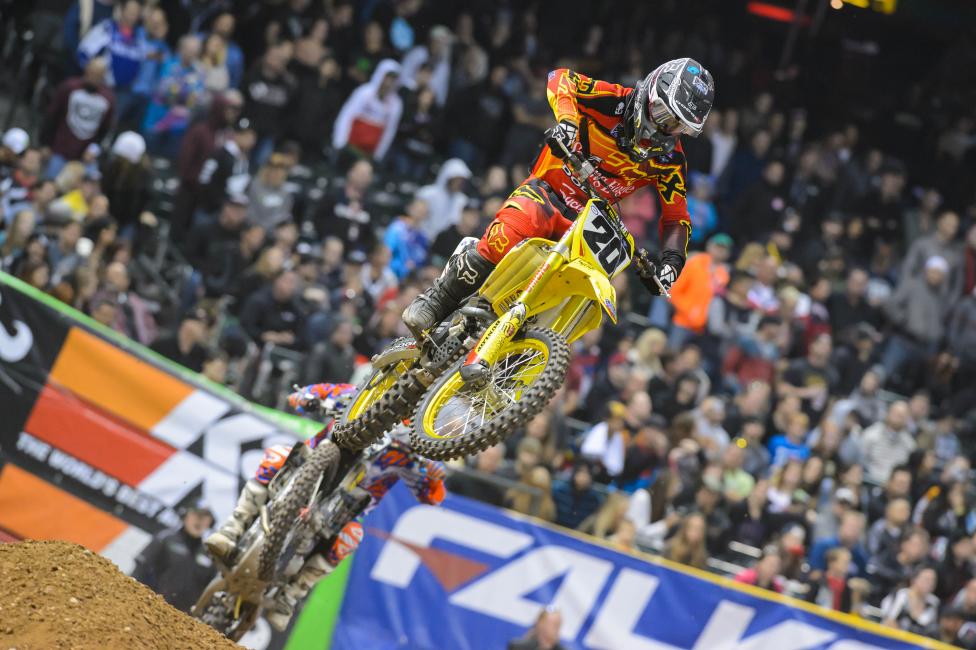 And that's it. Team RCH didn't have a rider in the main at Oakland and Tickle may miss this weekend's race once they figure out what is wrong with his wrist. Even if he does line up, he's going to be sore from two good crashes in two weeks. And as we said, Hill probably won't be back before Dallas at the earliest as he's undergone surgery to have a plate put in his collarbone.
The team has made it clear they won't be looking for a fill-in rider for now, as Tickle's injury seems to be something he can ride with and Hill won't be out that long. But already four rounds into the 2014 Monster Energy Supercross Championship, the team is facing the cold hard reality of another year of riders not being 100 percent each weekend.
The RCH team has made big strides the last few seasons, no doubt. But no matter what you've got around them, this sport comes down to the riders, and injuries are the great equalizer with all of them. Always has been and always will be.