Saturday night was a big one for KTM. The company that started in 1934 by Hans Trunkenpolz in Mattighofen, Austria, as Kraftfahrzeuge Trunkenpolz Mattighofen (KTM), produced its first motorcycles in 1954. Their first successes in the motocross world did not come until the seventies—as KTMs in FIM World Motocross and Pentons here in the U.S., named for U.S. distributor and industry pioneer John Penton. On Saturday night, Red Bull KTMs went 1-2 in the opening round of Monster Energy Supercross, after a Rockstar Energy KTM won the 250 main event.
For this week's List, we decided to compile a timeline of KTM's various milestones on the raceways of the motocross world.
1972 The Russian rider Gennady Moiseev wins the first Grand Prix for the brand in the 250cc class, after switching from another brand mid-season.
1973 Penton rider Ray Lopez wins the unofficial 125cc National MX Championship event at Arroyo (now Glen Helen) with sponsorship from a local tuned named Donnie Emler (yes, the Donnie Emler). According to legend, Lopez split the prize money with Emler, who used his half to fund his start-up company Flying Machine Factory, which the world now knows as FMF.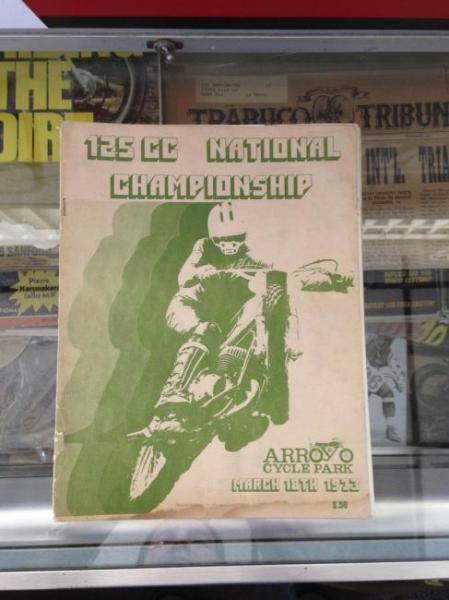 Here's the program cover from that Pat Lopez win on the Penton… Spotted at Checkered Past.
1974 Gennady Moiseev wins first of three FIM World Championship titles, which also marks the brand's first world title.
1977 KTM riders Moiseev, Vladmir Kavinov and Andre Malherbe go 1-2-3 in the final rankings in the 250cc World Championships.
1982 Dutch KTM rider Kees Van Der Ven wins the Unadilla 250cc U.S. Grand Prix, the brand's first major motocross win in the USA.
1984 Austria's own Heinz Kinigadner wins his first of two 250cc world titles for KTM, which is also based in Austria. Heinz still works closely with the company and was at the races this weekend in Anaheim.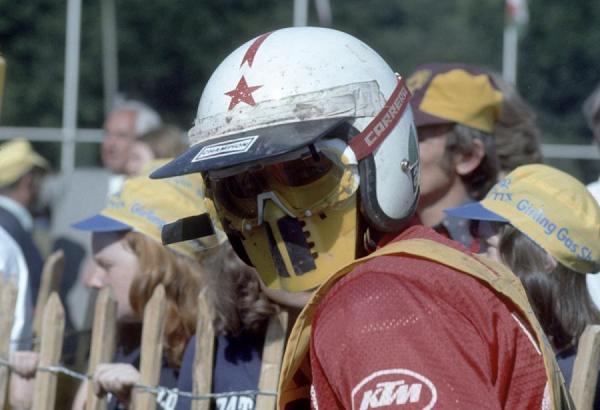 KTM's first motocross champion was Russia's Gennady Moiseev, the three-time FIM 250cc World Champion.
Moto Verte Archives
1989 Louisiana's Trampas Parker, an ex-pat living in Italy, wins KTM its first 125cc world title.
1996 New Zealander Shayne King becomes KTM's first 500cc World Motocross Champion.
2000 Kelly Smith becomes the first KTM rider to win an AMA National. (Editor's Note: When asked if he had any input for this list, Steve Matthes replied, "I'd put High Point 2000 as the best thing that's ever happened to KTM but that's just me." Guess who wrenched for Smith that day?)
2001 South African import Grant Langston, the reigning 125cc world champion, becomes the first KTM rider to win an AMA 125cc Supercross main-event win. (Editor's Note: When asked if he had any input for this list, David Pingree replied, "Does being first American to win a supercross on a KTM count? 2002 A2? No? How about first guy to break a KTM in two in a supercross? Meh? My achievements aren't that great, are they?")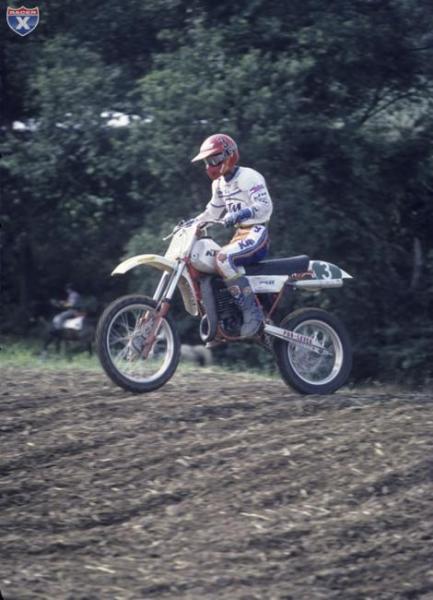 In 1982, Kees Van Der Ven won the Unadilla 250cc USGP. It was KTM's first major motocross win in America.
Dick Miller photo
2003 Langston wins the brand's first-ever AMA National Motocross Championship with a 125cc title.
2010 Mike Alessi wins the second moto at the Hangtown 450 National aboard a 350 KTM, the first and only success so far for this model in AMA SX/MX. Alessi also won the first moto at Steel City on a KTM 450 in 2007—he's the first KTM moto winner on both the 450 and 350.
2012 Red Bull KTM's Ryan Dungey wins the Phoenix SX, the brand's first-ever premier class win.
2012 Two weeks later Kelly Smith wins KTM its first AMA National Arenacross main event—the same Kelly Smith that 12 years earlier became the first to win an outdoor national (and he came within half of lap of being the first to win a 125 SX in 1999, only be landed on by Yamaha of Troy's Ernesto Fonseca halfway through the last frantic lap).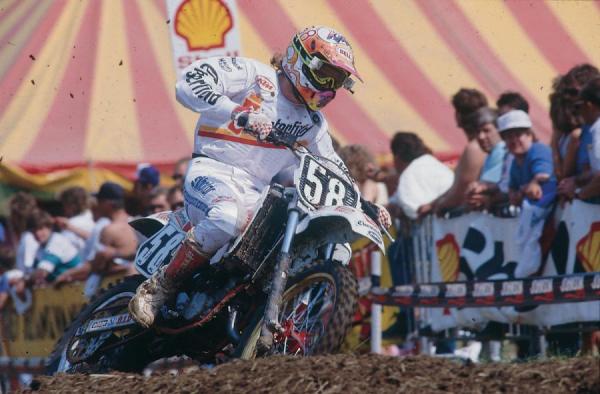 In 1989 Trampas Parker became KTM's first 125cc World Champion as well as America's first in this class.
Jack Burnicle photo
2012 Ryan Dungey clinches KTM its first AMA 450 Pro Motocross Championship at Unadilla, on the same day that Marvin Musquin wins his first 250 National—on a KTM.
2012 KTM riders and FIM World Champions Tony Cairoli (MX1) and Jeffrey Herlings (MX2) sweep the three motos at the Motocross of Nations, with Cairoli winning twice.
2013 KTM wins both the 450SX and 250SX main events on the same night—twice. First at Anaheim 3 (Ryan Dungey/Ken Roczen) and then Minneapolis (Dungey/Marvin Musquin).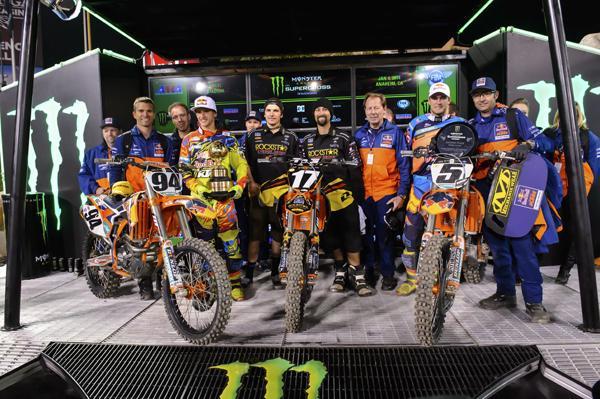 It was a historic night for KTM on Saturday.
Simon Cudby photo
2013 Jeffrey Herlings wins his second-straight world title and sets the standard for most career GP wins in the MX2 class (formerly 125 class). All 30 of Herlings' wins are aboard KTMs.
2013 KTM riders Cairoli and Ken Roczen win the three motos at the MXoN, Cairoli again winning twice.
2014 Roczen and Dungey go 1-2 at the Anaheim SX opener, a first-ever in SX for the brand, while Rockstar Racing KTM's Jason Anderson wins the 250 SX class main event.