VIRUS Signs Wil Hahn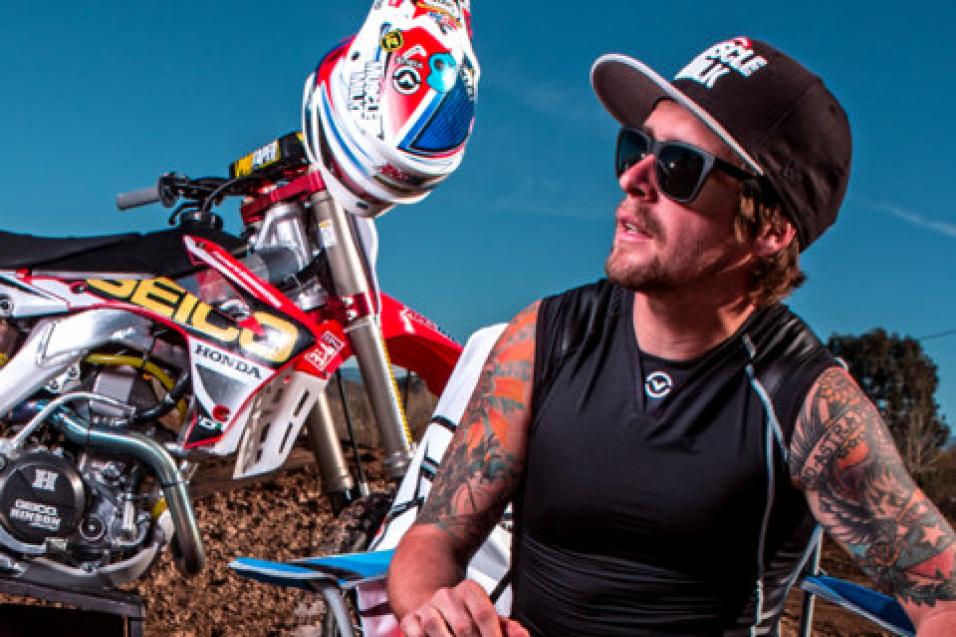 Huntington Beach, CA
– Wil Hahn is the newest athlete to partner with VIRUS | Action Sport Performance for the 2014 season AMA Supercross and AMA Motocross season.
Hahn grew up racing since he was a kid and has since become a well-known and respected athlete in the world of Supercross and Motocross. He recently moved up from the 250SX class to the 450SX class for the upcoming season and won the 2013 250SX East Title Championship.
"He is definitely the one to watch during the new season," said Sten Rasmussen, VP of Marketing for VIRUS. "He has a great reputation and we are really excited to have him on our Vteam this year!"
Rasmussen continued to say that he was impressed with how Hahn overcame the challenges that are associated with moving up to the 450SX class and is certain that the VIRUS performance product line will help in his success this year. Hahn will be taking an active role assisting in the improvement of the products as well as utilizing them during his training, competing and recovery.
"Our goal is to make our existing line even better and tailor them specifically for motocross athletes everyday use so that they can excel as a top rider in their sport," stated Rasmussen. "Each rider varies in their product needs that can help elevate their performance level and we want to provide a variety of apparel that can help them be their best."
Hahn has chosen to wear the Stay Cool compression sleeveless X Form top and compression short to help stay cool, battle fatigue and muscle breakdown as well as keeping proper posture during his motos. He has worked with VIRUS over the last year to help hone their base layer product, worn under the rider's gear.
"Throughout the last year and the off season, I was able to use all the VIRUS products to help my training and racing routine," said Hahn. "The Stay Warm series worked great during the colder months when training outdoors and the Stay Cool products worked great for training and racing during the summer -- overall, I have found that every product VIRUS designs is a useful tool to a successful program. "He also mentioned that the VIRUS energy series was incredible for recovery after all his activities and was ideal for getting him to and from the races to keep the swelling down in his legs. "I am beyond pumped to be joining VIRUS because I think they make such an effort for the athletes!" continued Hahn. "Also because their product is so universal and I feel they are a must-have for any type of training. I also wear them for just everyday use because of how comfortable they are!"
For more information about VIRUS | Action Sport Performance and the newest products, visit www.VirusIntl.com or find them on Facebook
ABOUT VIRUS: Founded in 2010, VIRUS brings the most bleeding edge fabric technology to the action sport athlete. With fabrics that aid in cooling, heating and recovery, they have distinctively paired it with patterns that compress, give support and protect for each of their targeted action sport categories. With their background in performance fabric and active apparel, they have designed top-notch products for the exciting world of action sports.