Matrix Concepts After Holiday Sale
December 27, 2013 10:50am
Starting 12/26/2013, receive 25% off all products till 1/5/2014 @ midnight PST.
Apply discount code AFTER25 at checkout.
Discount offer does not apply to team riders.
Happy Holidays from Team Matrix!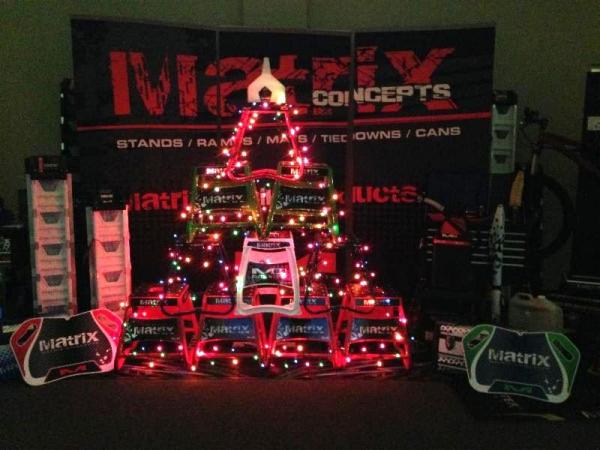 Visit Matrix Concepts and 1.7 Cleaning Solutions at www.MatrixRacingProducts.com and see why 30 of the top teams in Supercross & Motocross use and depend on Matrix Concepts garage and track necessities.
To join team Matrix Concepts go to  http://www.hookit.com/brands/matrixconcepts/ we are accepting 2014 rider resumes. Follow us and see everything Matrix Concepts at www.facebook.com/matrixconcepts