In most cases, utilizing numbers in your company or brand name sets it up for counter attacks and brand degradation by other competitors. Remember 8-Minute Abs? Its empire  was nearly taken down by one man had he not been a sociopath and forced himself to life as a transient after committing a string of homicides. 7-Minute Abs was a very real idea, even if it only existed in the Hollywood blockbuster There's Something About Mary.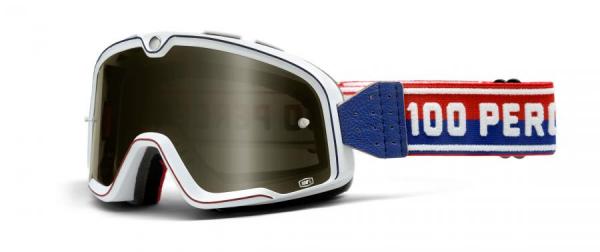 The Barstow.


The Accuri.
100% is a brand that bypasses those risks; its name is a failsafe. You might be thinking, "Oh, well I'm just going to come out with 110% and take the market by surprise." Good luck. Anyone giving 110% is obviously using PEDs, and you saw how well that worked out in the cycling world. Since 100% isn't worrying about the numbers game, they shifted their focus to resurrecting the 80s-era brand with stylish and trendy designs, spanning from the products all the way down to the fine details of the packaging. Their goggle lineup has a healthy balance of modern and vintage designs, with the Accuri on one end and the Barstow at the opposite. They also have a pretty firm grasp on casual wear. I'm actually wearing the 100% Classic Hoodie as I write this, ironically, and there's plenty more items I wouldn't mind throwing on my wish list.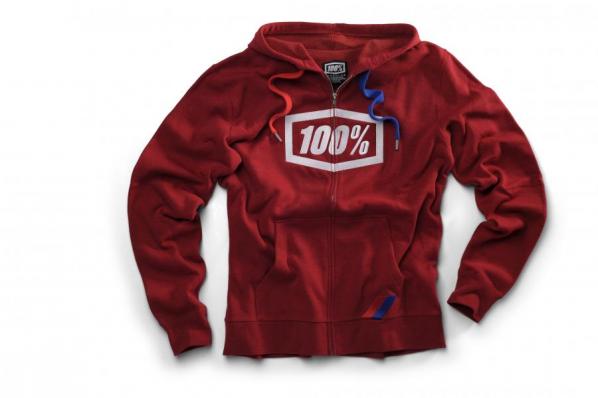 The Syndicate zip-up.
If you like interactive websites, THIS site is a must visit. 100% definitely went all in for their site, and they even created a very cool vintage-themed site just for the Barstow goggle. You can check that out HERE.
The one thing 100% doesn't have is undies. Actually, that's one thing a lot of moto companies don't have. Maybe that's why LeBigUSA's Stephan LeGrand branched out to head up Freegun here in the States. Freegun has been keeping bits and pieces in order over in Europe since 2007, but the brand is still relatively new in the U.S.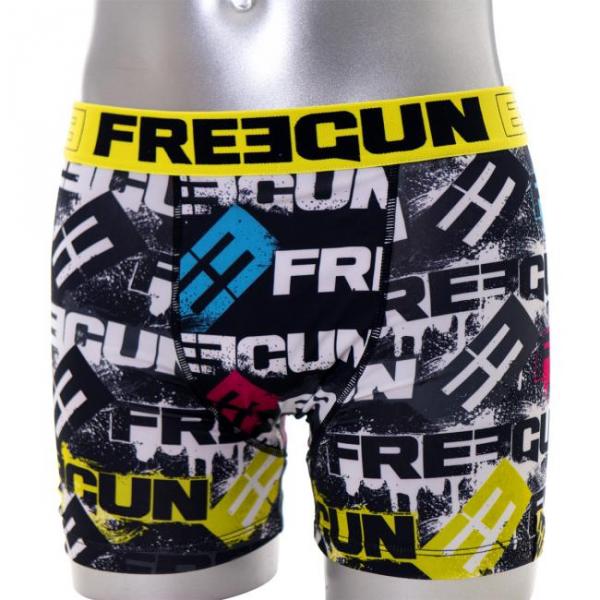 What I failed to realize up until recently is that Freegun is much more than an underwear company. They make everything! Shirts, hoodies, shoes, towels, board shorts, helmets, backpacks, wallets… I think you get the point. Oh yeah, remember that whole self-serving spiel in the MOTO 5 and Racer X Illustrated gift guide article? Freegun sells women's thongs too. A gift for her, a gift for you....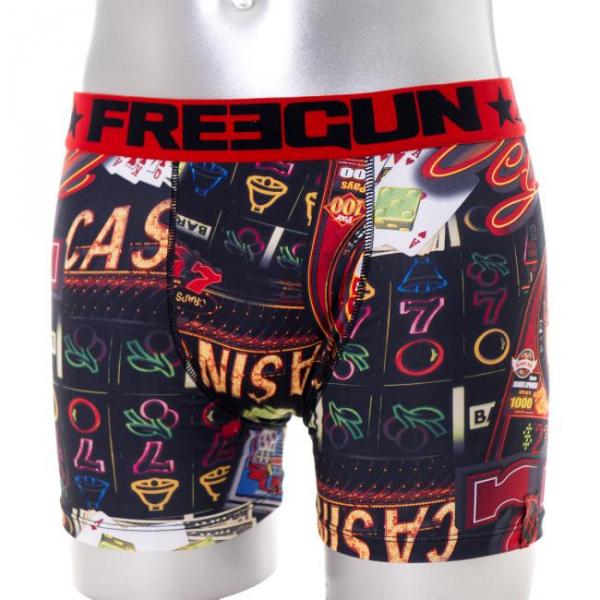 You can check out the Freegun website HERE, along with the surprising amount of merchandise the Euro-based company dishes out. One last thing: Does anyone find the name Freegun a little ironic for a product that keeps your family's next generation from flying around while you're out on the track?