By Jordan Roberts and Steve Matthes
(Jordan Roberts)
One, Beer and 5150? I have a couple friends that fall under that category, but they're lightweights. Speaking of One and lightweight, have you checked out One Industries' 2014 line of Vapor Racewear? It's the gear's second year in production and One flaunts it as the lightest gear on the market. It's the closest you can get to riding naked at your local track during the daytime. Everyone already knows you can get away with it in the pits after dark.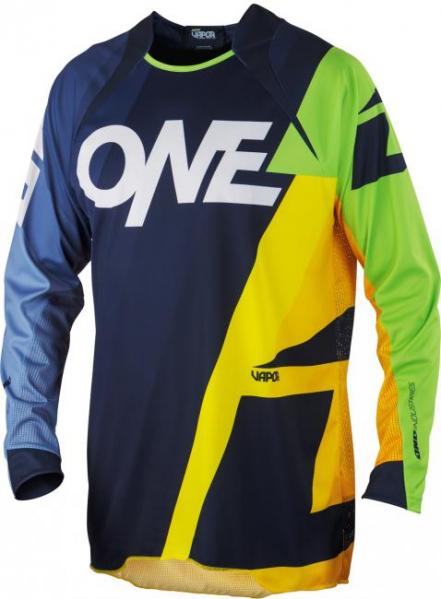 The Vapor jersey with cuffless sleeves.
So beyond the naked factor—which I assume is a big plus in anyone's book—the Vapor gear is very breathable and comes in a couple different colorways. The jersey has cuffless sleeves, which began trending in recent years and is a liberator to any arm that pumps up like 1990s Reeboks. Some companies have jerseys with slim-fit cuffless sleeves, but the Vapor jersey appears to have more of a loose fit around the wrists.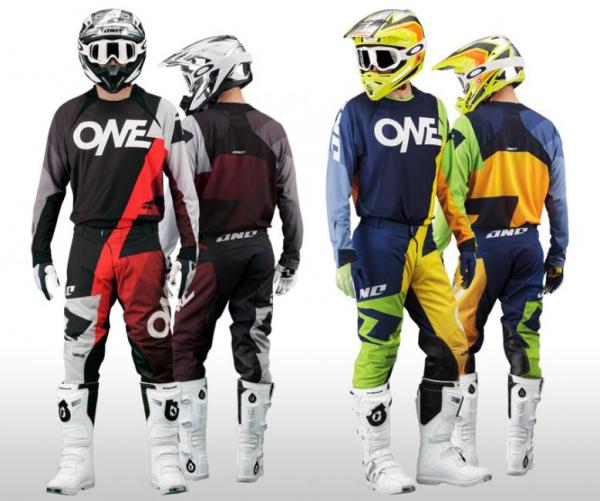 The full 2014 Vapor Racewear lineup.
For the 2014 season, guys like Josh Grant, Davi Millsaps, Ivan Tedesco, Jason Anderson, Joey Savatgy and more will be rocking some One Industries gear out on the track. Visit your local dealership to check out this season's racewear from this graphics-gone-gear company. To get the quick scoop, visit their website HERE.
Now allow Matthes to check in with two of his favorites. Wait, who invited Matthes to this party? Oh, he brought beer? Come on in!
(Matthes)
Looking for a cheaper, fun goggle for that riding buddy or sibling? Well you're in luck, because nothing says "I love you, man" like a pair of BEER goggles, made by the same folks that bring you the popular EKS Brand goggle. And BEER Optics are the official goggle of Ronnie Mac and Jimmy Albertson!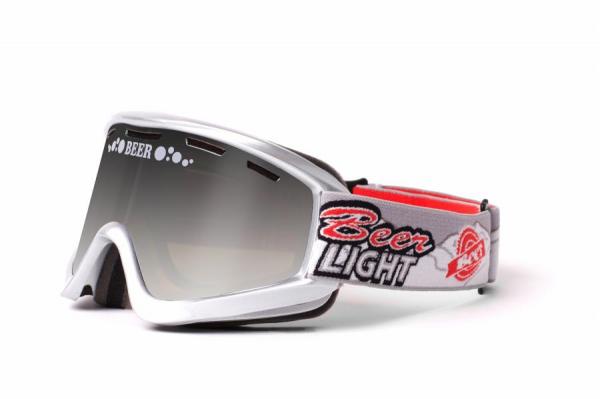 Thirsty?
There are a multitude of color combos to choose from including the popular Frosty, Bullet and Heiny straps to mimic some real beer companies out there. And if you're more into the snow thing, they've got you covered that way also with their line of winter products.
Albertson uses these exact goggles to dominate LCQ's and put it into main events in the 450SX class and Mac, well we're not sure what he uses these goggles for other than it's probably no good.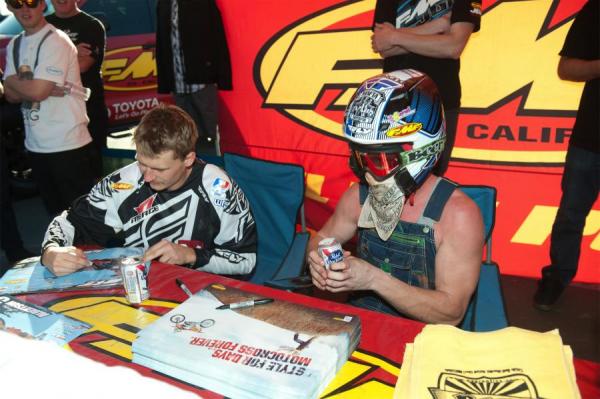 BEER Optics riders Jimmy Albertson and Ronnie Mac sign some autographs at Angel Stadium.
Here's some more info, and stick around for the bonus gift at the bottom.
The Pliable "Polyflex" urethane frame material contours to your face for the ultimate in comfort and protection.

The adjustable double buckle woven strap is silicone backed for excellent placement and hold.

The "DRY BEER" moto goggle comes standard with a tinted anti-fog coated, Polycarbonate lens that has 100 percent UVA protection. BEER Optics lenses are available in a variety of colors and tints.

The "Hydrophilic" EO1-5 two layer, fleece lined face-foam forms to the face with an amazing seal and moisture wicking comfort.
For more, check out the website HERE.
By the way, full disclosure here, I do some race service for EKS Brand and BEER Optics. Just though you should know and oh by the way…
BONUS GIFT TIME!!!
When Weigandt asked us to contribute to this Actually Fun Gift Guide project he said that we could write about "anything" so that's what I'm doing. So besides the BEER goggles, I'm going off the map in terms of motocross and suggesting a couple of CDs that would make anyone's Christmas the best ever.
6X Platinum!!!
#1 on the Billboard Charts!!!
Yes I'm talking about picking up Van Halen's debut CD with Sammy Hagar called 5150. It's so named for the LAPD police code for a crazy person on the loose and I'd say you'd have to be crazy to not like this bit of music. Released in 1986 it shot to the top of the charts and stayed there for three weeks and in the process became Van Halen's first number one album. That proved that the switch to Hagar from David Lee Roth was indeed a smart one. Hagar's lyrics and guitar playing are a drastic switch from Roth-era Halen and simply put my only complaint is this disc isn't long enough. With just eight real songs (the ninth track is a throwaway) it's too short, the greatness is not prolonged. Produced by Fleetwood Mac's Mick Jones, this disc, with songs like "Dreams," "Why Can't This be Love," "When Love Walks In" and my favorite, the title track, will prove to be the best Christmas present ever!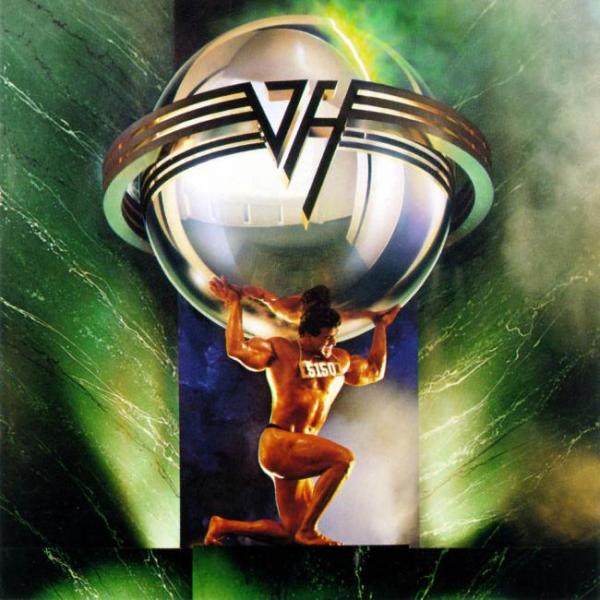 Is that the Governor of California?
And the bonus for all of you is it can be found for $5.99 all day long. What a deal!
And look, if you're not a diehard fan of Halen like I am then perhaps it would be best if you picked up their greatest hits compilation called Best of Both Worlds. This two-disc set (or 36-song download) features the best songs of both the Hagar and Roth eras (no love for Gary Cherone who did one disc with the guys and had a good song or two) for the fans that are casual about their Halen. Yes you'll notice that Roth stuff has crappy lyrics, aren't developed fully and are cheesy but maybe you're into that. Whatever.