'Tis the season, but there's no racing! What does a motocross fan do to pass the holidays without losing his bench-racing edge? How about a video suggestion list of old-school motocross racing? These are online movie snippets and treasures from yesteryear, as well as a couple of recent gems to help hold you over until Anaheim.
This gem about "scrambling" in the sixties in England is bloody awesome! Imagine National Geographic making a moto film fifty years ago.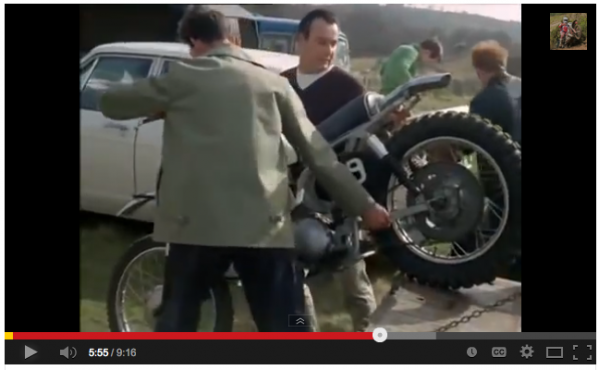 Scrambling in the Sixties shows what it was like to be a factory rider fifty years ago in England!
Here's an amazing (and sometimes salty) look at the seemingly ancient sport of "moto ball," which is also featured in the January '14 issue of Racer X Illustrated.
This long-form commercial by 100% starring former factory rider Scott Burnworth and an Ossa by Keith Lynas is beautiful to behold.
One of many films our contributors pulled together, as well as one of our favorites.
This is a music video for the song "WOR" by Django Django, but it may be the single coolest motorcycling video of all time. (Sorry, Trixter and Poison fans!)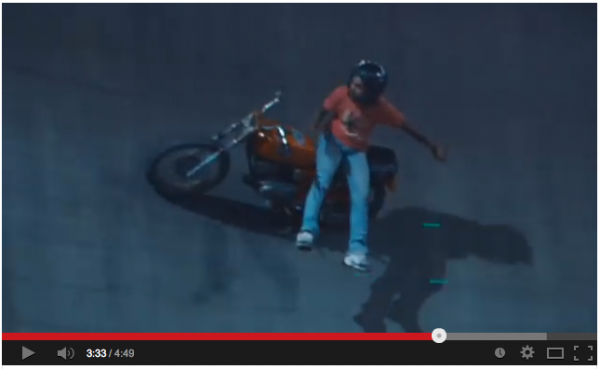 Django Django's "WOR" video is an amazing look at Indian riders in a circus wall-of-death, and the song is excellent, which is a bonus!!
Suzuki made this in 1970, with multi-time 250cc world champ Joel Robert showing what life was like as Team Suzuki was just getting started.
Here's something a little more recent featuring more Suzukis, only this time it's Roger DeCoster in the Trans-AMAs.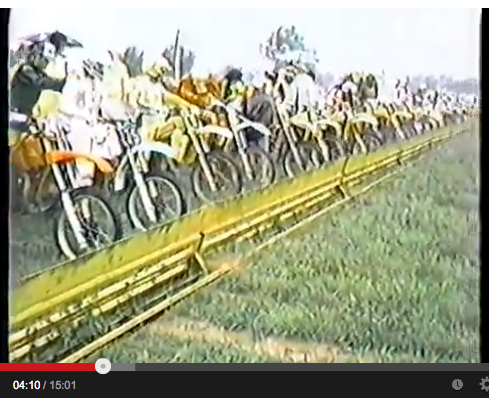 Johnny O'Mara's historic win at the 1980 U.S. Grand Prix of Motocross is featured in five parts.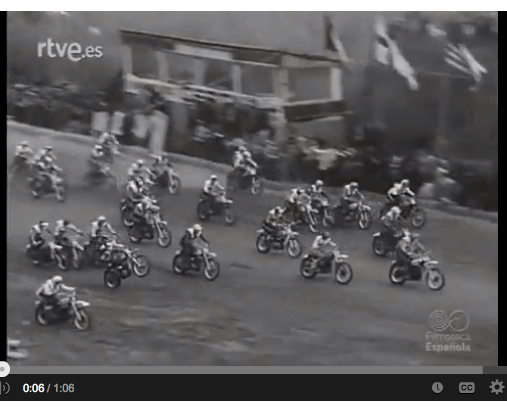 The 1973 Spanish 250cc Grand Prix is shown in immortal black and white here. The film is not long but it's an important one in the history of American motocross.
Extremely rare footage of Jim Pomeroy becoming the first American to win a Grand Prix, the 1973 Spanish 250cc GP in Sabadel.
Want to see an all-time mud race? The 1984 Dutch GP at Heerlen, featuring Heinz Kinigadner.
Back in 1986 at the Unadilla 250cc Grand Prix, the legendary Bob "Hurricane" Hannah went up against Johnny O'Mara and finally had luck go his way.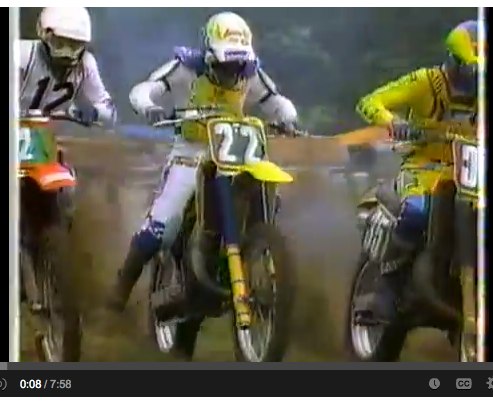 Bob Hannah lifts off the start at the 1986 Unadilla 250cc Grand Prix.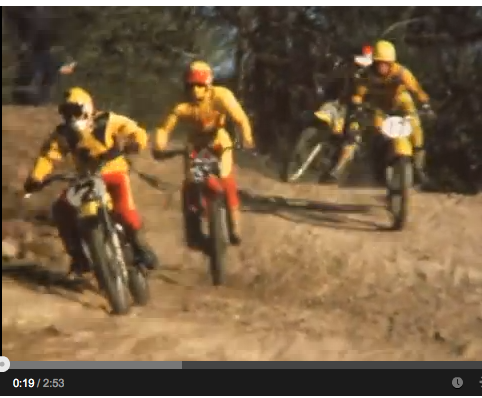 Danny LaPorte battled Broc Glover in this old film from the '77 Florida Winter-AMA Series.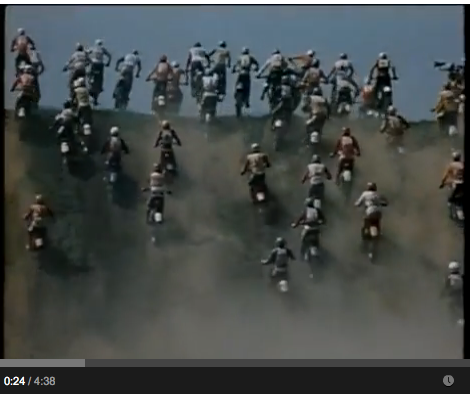 The old straight-up start at Schwanestadt, Austria, and a soundtrack by U2 make this short film worth watching.