We've got an awesome hint that could convince someone to buy you these gifts. They will help decrease clutter in the garage! Yes, that's the real reason you want 'em, yeah.
First, this Scorpion bicycle stand, which is inspired by motocross stands. Instead of stacking your bike up on hooks against the wall or on the ceiling, this stand clips right into the crank on your bike, allowing it to be stored in its natural position. There's clearance to spin clipless pedals, too. The stand is adjustable for height and fit so one stand will work for 26, 27 ½ and 29 inchers, and road bikes, too. You can also get them in custom colors. Prices start at $55. Go to scorpionbikestands.com and you'll see more, including a stand with Johnny O'Mara's name on it. Oh yeah, the O'Show!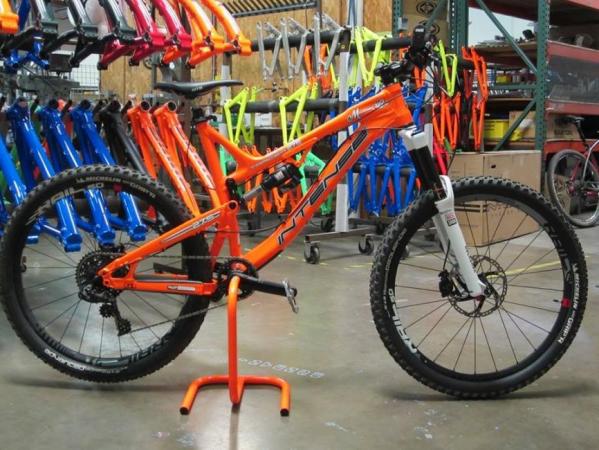 Next are some treats from Kriega tools. These removable fork seal guards are made of Neoskin—a special coated neoprene, developed to dramatically extend the service life of fork seals on upside-down forks. But we all know fork seals protectors provide protection. The difference is that these provide easy removal and installation due to a wrap-around design and heavy-duty Velcro. Makes it way easier to use than removing a front wheel just to take them on and off. They cost just $25 for a pair. Kriega also makes a slick Tool Roll ($35) that's handy on dual-sport or enduro rides, yes, but would also make an easy kit to bring to the moto track. One dude on the www.kriega.us website said he fit the following into this thing: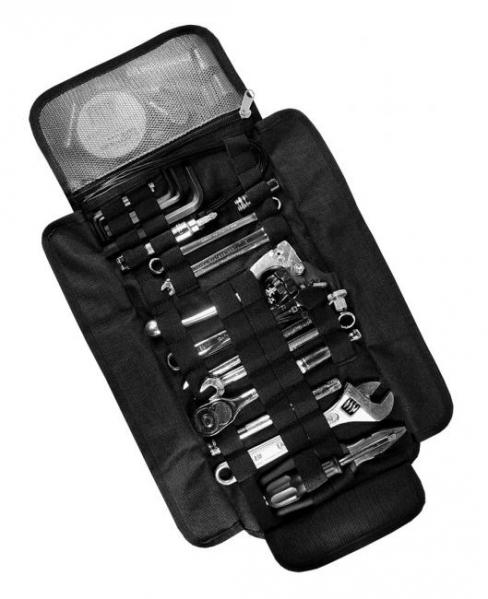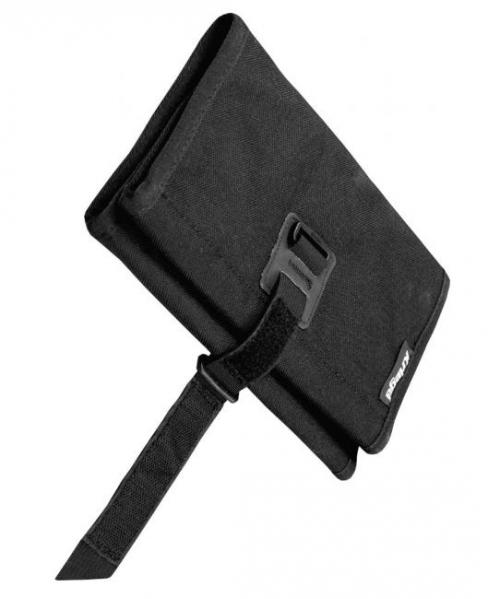 Allen keys: 2.5,5,6,8,17mm
Sockets: 7,8,10,12,13,14mm (1/4inch)
1/4inch Ratchet w/ various adapters and extenders
Bottle of Locktite
Small Roll of Duct Tape
7inch vice grips
Spare brake and clutch levers
Cresent Wrench
Pressure Gauge
Screw Driver w/ flat and philips heads
Spanners: 10,12,13mm
Give or take, that's all you need for the day and it measures just 5 ½ inches by 9 inches. Good thinking!