Some of you out there choose to pick up pairs of imitation eyewear from our economically oppressed neighbors to the south, which is fine if you're going for the "I'm cheap" and/or "I just got ripped off" look. They probably look great with your Air Jordons and Rollex, anyways. Chances are good that you picked up some Foakleys, because those things are everywhere. Of course knockoffs pose problems for the real-deal company, but being the most imitated brand of eyewear on the market has to come with some degree of flattery.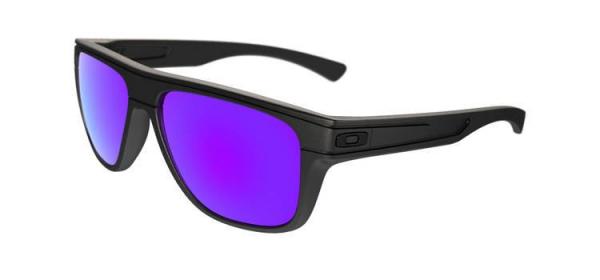 Oakley Breadbox sunglasses
Oakley has been around since 1975 and has continued to build an increasingly stronger brand from day one. Unlike the imitators out there, Oakley didn't receive attention by simply stamping an "O" on their products. Their globally recognized brand delivers a mix of technology and style—and polarized lenses that make the screen on your phone look cool—to their product lineup, and that includes the Breadbox model of sunglasses. If you wanted to break down the Breadbox's mix of technology and style, you could actually do it very simply. Its technology keeps your retinas from going up flames, and its style factor keeps your chances with the ladies from going up in flames. Like I said, simple.
Most of you are probably a little more familiar with Oakley's Airbrake MX goggles. Yes, they're expensive. Yes, they're awesome. If there comes a day where all goggles are created equally, hopefully one of the common traits is Oakley's Switchlock Technology for lens removal and installation. I'd be moving into Ryan Villopoto's freshly cleaned out locker if I could get my lap times down to the time it takes to replace the lens on a pair of Airbrakes.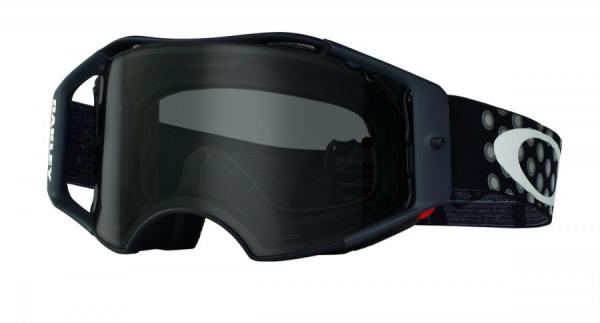 SportRx offers prescription lens for Oakley Airbrake goggles and several other models.
A fresh lens can make a world of a difference if you've been eating roost from a pack of 450s, but the difference is limited if you're as blind as a bat. Looking online for a pair of goggles that fits over a pair of glasses can be a roll of the dice, but that chance can be eliminated with SportRx's lineup of highly customizable prescription lenses. As a human being with eagle eyes, I'm not fully aware of the difficulties associated with wearing glasses under a helmet and pair of goggles, or even ditching them altogether, so I'll turn this over to someone who does. Enter Online Editor Jason Weigandt, who has such bad vision that for some reason his eyes were crossed during most of the AIMexpo in Orlando last month. Weege?
"Thanks, Jordan. Let me give you some analysis on trying to wear contacts or glasses while riding--it sucks. One time I took my goggles off before the start of a race and my contact lens popped out and landed on the gas tank. Had to put gas-fume-soaked lens back in my eye. How's that sound?"
Thanks. SportRx tailors to various models of motocross goggles and may just be the solution to comfort and practicality you've been missing. You can buy a prescription goggle lens complete with frames from various established motocross brands for a one-stop shop experience. Yes, the Airbrake is included in SportRX's roster.
Click HERE to compare out the differences between your Foakleys and Oakley's top-shelf Breadbox model.
Click HERE to see if SportRx can make your riding experience much more enjoyable. Click HERE, HERE or HERE if you had trouble seeing the first link.