Racer X February 2014 Digital Edition Now Available
Racer X Illustrated has released its February issue! In it, we announce our 2013 Rider of the Year, look at off-season team changes, and explore Team Hungary's Motocross of Nations adventure. You can also read about Deus Slidetober (an annual surfing-meets-moto event held in Bali) and Nick Wey's journey to the Malcolm Smith Baja Ride with his father. Grab your copy now to check out these and much more.

The issue has also been shipped to subscribers and is available for purchase via Apple Newsstand or at www.racerxonline.com/subscribe. Through the Zinio app, it's readable on Androids, iPhones, iPads, and iPod Touches.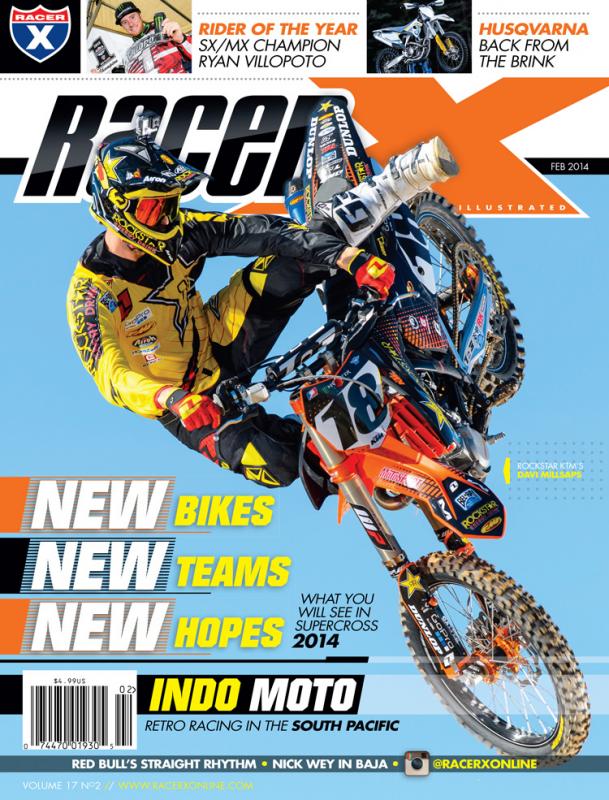 Learn more about what's in this issue here. Or view Current Issue under the Subscribe tab.

Subscribe now digitally and read it now here.

Subscribe now via print.

To download the free Zinio iPhone/iPod app, click here.

To download the free Zinio iPad app, click here.