There's an easy way to cheat your way into buying someone a whole bunch of gifts. Search the clearance rack for crappy products designed to work with iPods, iPhones and iPads. They're everywhere, they're cheap, and they're so confusing to use you'll need several. One might have Bluetooth. One might be portable. Another will have an Aux-in jack. Another a USB port. So you'll have to buy four products and yet none of them will have decent sound.
Or, instead of buying a Bluetooth setup, a USB, an aux-in and a docking station, you can buy one product that has every one of those features and also packs in awesome sound and portability. Consider this the Swiss Army Knife of the iWorld—a veritable iKnife, if you will.
The product is the KICKER Amphitheater Bluetooth with dock for iPad and iPhone. It's KICKER's first Bluetooth system and promises to stream music from any Bluetooth-enabled device. Plus, the dock certifiably works with many iPod and iPhone models, and it's KICKER's first to also work with iPad. It also includes the Aux-Input for playing other devices, and a USB port for powering or charging devices.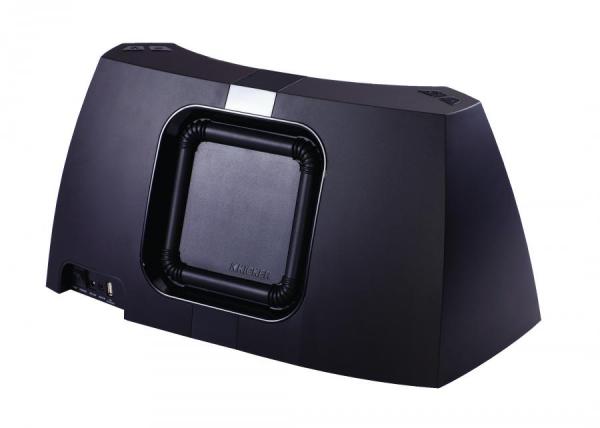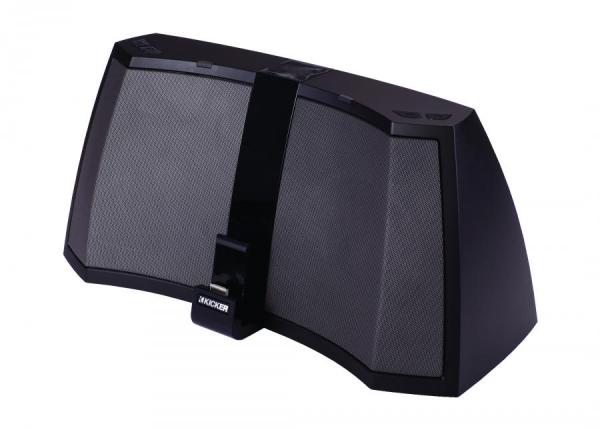 So now you've got Bluetooth and a dock and a USB and an Aux-in jack so there's absolutely no way this won't work for you. Then there's the sound. Here are some stats from the KICKER people:
- 6-inch square reflex subwoofer delivers a dynamic bass response with the kind of intensity you expect from KICKER
- 5-inch woofers and ¾-inch tweeters fill your room with premium full-range quality sound
-  Download the KickStart™ app (iOS or Android) to completely customize your audio with an 8-band EQ. It also includes load and save sound presets, social-media integration, firmware updating capability and Bluetooth-specific functions.
The KICKER Bluetooth Amphitheater costs $249.95 and you can find more info here.