Troy Lee Designs is known, first and foremost, for style. After all, Troy gained his fame in this sport by painting the helmets of the fastest racers in the business, and only later did technical stuff come about like helmets and gear.
Now TLD is going function over form, because the new Catalyst X Knee Brace won't even be seen when you're on the track. You'll be slipping some TLD riding pants over them (which would mean form literally going over function at that point, but we digress).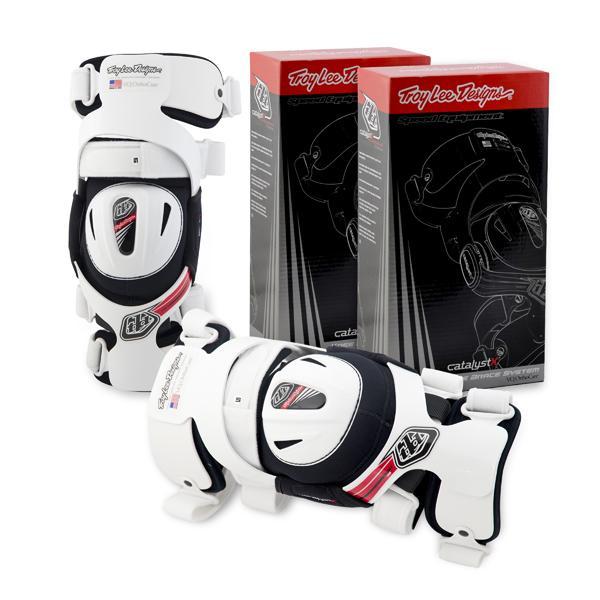 These Catalyst braces are sold as a pair of left and right knee braces, and the 7075 series frame is light, slim and durable. There's all sorts of that technical knee stabilizing technology: a Tibial Docking System, a moldable aluminum frame, Autoconform aluminum-core wings to adapt to your knee's anatomy and an integrated PCL strap. TLD also points out that the open medial upper and lower shells provide maximum clearance and comfort on the medial aspect of both legs, making it the perfect solution for athletes engaging in activities such as mountain biking and motocross.
It's available in sizes: S – XXL and costs $550.00 for the set. And they look pretty cool. Troy just can't help himself.