It's hard to imagine how Santa gets all of that work done in one night, especially when you realize the antiquated technology he's running. No GPS, probably not even a print out from MapQuest.com. And those clothes! Bro, there are much higher tech, and more effective ways to stay warm.
FLY Racing offers up a sample via the Waxed Jacket. The waxed cotton construction looks cool, but the fleece liner in the body and sleeves helps keep you warm and comfortable. The zip entry sleeve cuffs make it easy to get the jacket on and off (helpful during the, "Oh crap they left the fireplace on!" moments) and the removable hood adds another level of versatility. There are five pockets jammed into this jacket, too. You know, for present storage.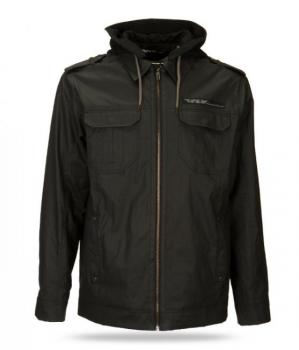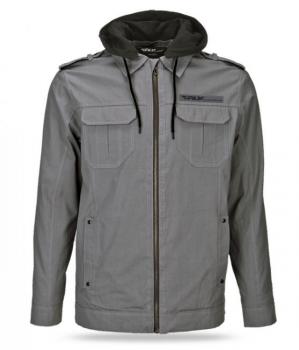 The jacket is available in sizes S–2X (that could be a Santa size) for $99.95. The only rub for Santa is that it comes in black or grey. He prefers red, but for you, it would look good in either available color. Go HERE to get more info on all of FLY Racing's jackets.
Mrs. Claus could probably do well to update her wardrobe, too, and FLY's Women's Corp Hoody would be a good choice. It's a zip-up style hoody with mid-weight material. Maybe not up to a night in the sleigh but perfect for work indoors during a cold winter's night. It costs just $49.95 and is available in sizes S–2X. Colors are black or mint, and, you know, somewhere along the way peppermint became synonymous with Christmas, so why not try a mint jacket to get in on the spirit?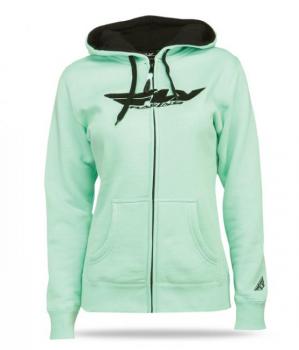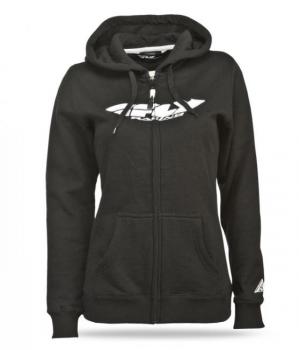 Go HERE to see all of FLY Racing's sweatshirts for women.