A friend of mine likes his KTM so much that he brought a front fender into the Sherwin Williams paint shop and asked them to mix up an orange color to match. They did, and he then painted his kitchen KTM orange. I was intrigued by the concept, so I took a toy model of the General Lee from "The Dukes of Hazzard" into the paint store and came out with what they called Daredevil Orange, and painted a wall in my office that color. C'mon, a great many of us were raised knowing that the fastest machine was the orange one—no one could hang with those Duke Boys.
KTM didn't switch to the color until the 90s, a good ten years after the "Dukes" went off the air, but the color still looks good on a bike that's going fast. Renthal has now hooked up with KTM to offer some cool pieces to further orange your own orange bike. The following items are available exclusively at KTM dealers: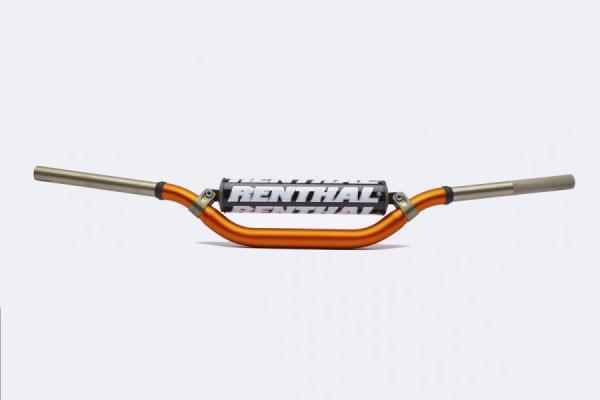 Renthal Twinwall Handlebar / KTM Orange $129.99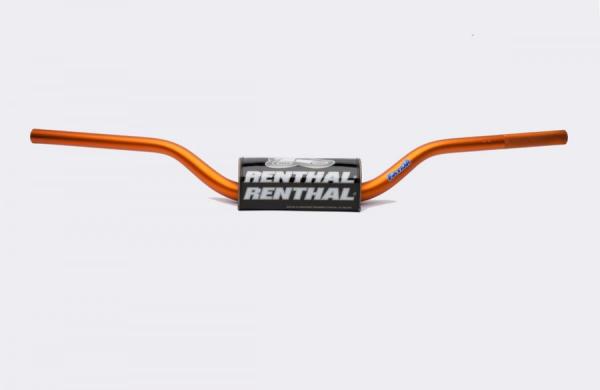 Renthal Fatbar Handlebar / KTM Orange $94.99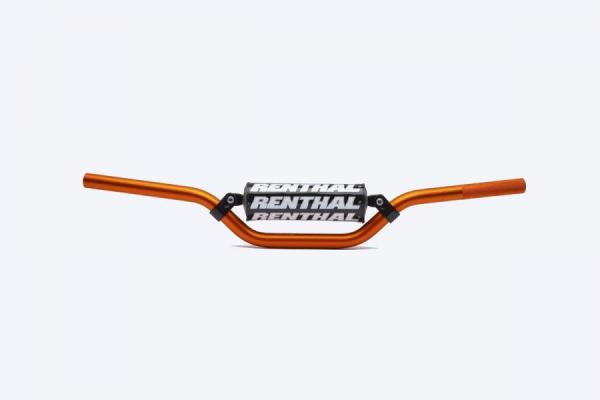 Renthal 7/8" 50SX & 65SX Handlebar / KTM Orange $94.99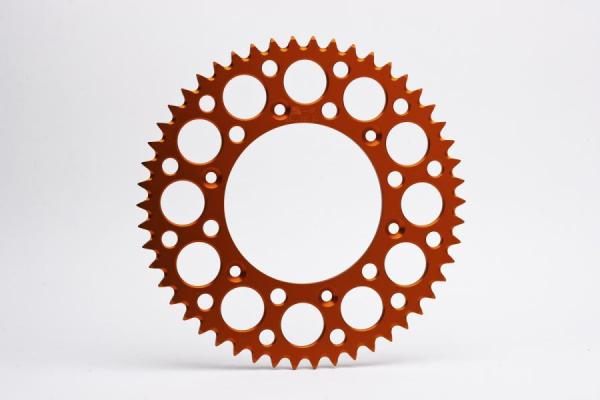 Renthal Ultralight Rear Sprocket / KTM Orange $66.99
As for those old white KTMs, well, you've been pledging your allegiance the whole time. Just leave a few walls blank and you're done!