There once was a time when numbers were really required for such mundane nerdster tasks like actually having your results recorded in a race. Bro, 1989 called, it wants its scoring back. Today they're running all high-tech electronic transponder doohickeys (doohickeys…1989 wants that back, too) even at local races. Numbers are just for show. Unless you're the poor sap who has to stick the x at the end of your numbers because someone else snagged it first. It's the only example ever of the letter X not automatically making something cooler.
So with electronic scoring, numbers are less important than ever, right? Oh no no no. Have you noticed the rise of electronic scoring has paralleled the drop in quality of nicknames. What happened to Golden Boy and Too Hip and Little Professor and O'Show and Rhinestone Cowboy and Hurricane and....get it?
Today's nicknames are only an amalgamation of riding number and initials. Like JS7. CR22. RC4. Actually RC4 is a stretch. In the case of RC (and MC, and JB, which means either Barcia or Brayton, or TC, which is not just the helicopter pilot buddy on Magnum PI but also Trey Canard, or ET (Tomac, movie is 30 years old) or JG or MM or DD or BB the list goes on) dudes aren't even running the number, just straight initials. Come on!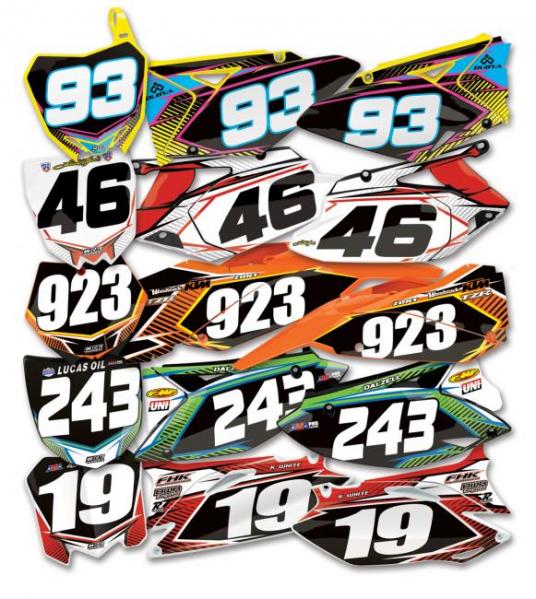 Nickname generators.
There's a way to get your nickname mojo back. DeCal Works offers up Pre-Printed Number Plate Backgrounds starting at $49.95. Sweet. Take it a step further by combining it with Ready Made Graphic Kits for $99.95. The full kit includes a radiator cover kit, front fender tip, rear fender kit, lower fork legs, arched front fender DeCals and a set of Swing arm DeCals all customized with factory logos).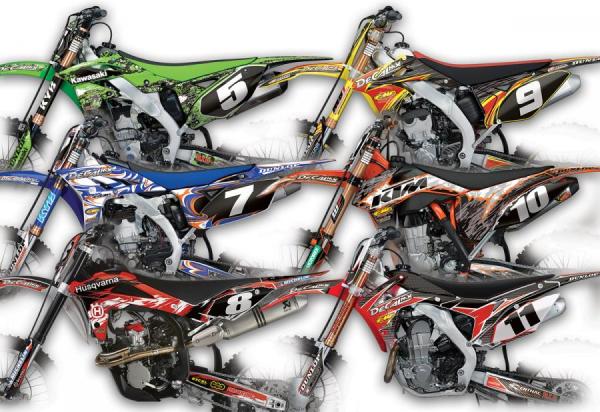 The full kit.
While we're here, we'll mention DeCal Works/MxPlastic.com Restyled CRF Sideplates. This is a 2013-14 CRF 450 & 2014 CRF 250 One Piece Side plate combo and it's a good way to go because it costs $79.95 and includes free mounting with a-printed background purchase. (Front plate: additional $24.95 w/ free mounting.)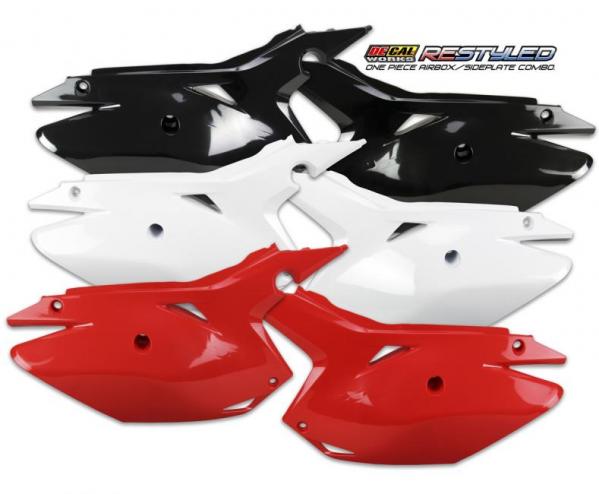 Restyle your Honda.
So now you have your number dialed, which, when combined with the initials you inevitably have, means you automatically have a nickname. Congrats!