Josh Hill might be disappointed that he didn't get the Australian Supercross title over the weekend, but being in a position to accomplish such a thing is a victory in itself. Three years ago, Hill went down hard while learning to backflip, and the resultant leg and foot injury nearly ended his career.
It's been a long road, but Hill will line up at Anaheim this January with his best shot at good results in a long time. What are some other stories of big comebacks from big injuries? Time for The List!
Mark Blackwell: A pioneer in the early days of American motocross, California's Blackwell scored top-American honors in the 1971 Trans-AMA series. He went to Europe to learn from the best, and by 1973 was racing GPs full time. But at the Grand Prix of Luxembourg, a mud race, a rock hit his eye. He temporarily lost vision in that eye and spent two weeks in the hospital recovering. He came back but was never quite the same—on the track. Off the track, Blackwell is one of the most respected business figures in the sport. In fact, he is in the AMA Motorcycle Hall of Fame, as much for his industry contributions as his race results.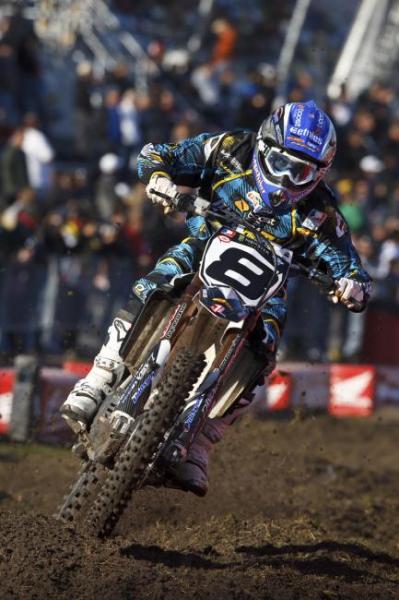 An eye injury almost cost Grant Langston his career. But the South African did make a comeback in 2010.
Simon Cudby photo
Grant Langston: GL also had a freak eye situation, this caused by a tumor that had formed behind his eye, blurring his vision. Grant was just coming off the 2007 AMA Motocross Championship but spent the next few seasons just trying to get his vision corrected. He made a comeback in 2010 but couldn't get back to his old level. He's likely a future Hall of Famer, having won world and national titles outdoors and regional SX titles indoors.
Tony DiStefano: Another eye injury. Tony D had already been struggling with a knee injury suffered at the '78 Houston Supercross (see below) when he was hit in the eye during a construction accident. He lost most of his vision in that eye. He did return to racing, but his best days were behind him as a racer.
Marty Smith: One huge crash off the start of the 1978 Houston Supercross changed the careers of three star riders: Marty Smith dislocated his hip, the aforementioned DiStefano tore up his knee, and Jimmy Ellis broke his collarbone. All three came back and raced again, but they weren't the same. Only Ellis would ever win another race.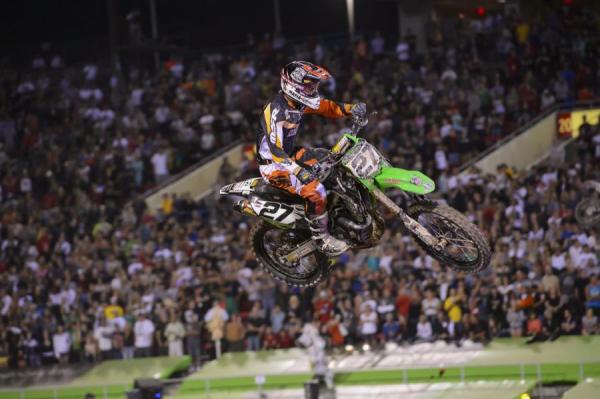 A scary crash at Millville in 2012 keep Nick Wey away from racing for a nearly a year. The veteran made his return last summer and will race supercross in 2014.
Simon Cudby photo
Nick Wey: We can't even count the injuries our man NYK suffered in a brutal crash that sent his bike into the drink at Millville in 2012. Many thought that would be it for Nick, but he came back this summer and is heading for supercross again in 2014.
Ryan Villopoto: RV's broken leg at the 2010 St. Louis Supercross wasn't career-threatening, but it was gnarly nonetheless. The next year, he returned even better and faster than before, and has been the dominant figure in the sport ever since.
Trey Canard: Trey's crash in Los Angeles in 2012 with Ryan Morais is one of the scariest ever. He caught a Tuff Block cover on his footpeg and was forced to double a triple when an innocent Morias came down on his back—straight frame rail to back. Trey broke his back and missed the entire season before returning in 2012. Sadly, that was the end of Morias' career, though he is having a great second act, first as team manager with Star Racing and now as team coordinator with Red Bull KTM.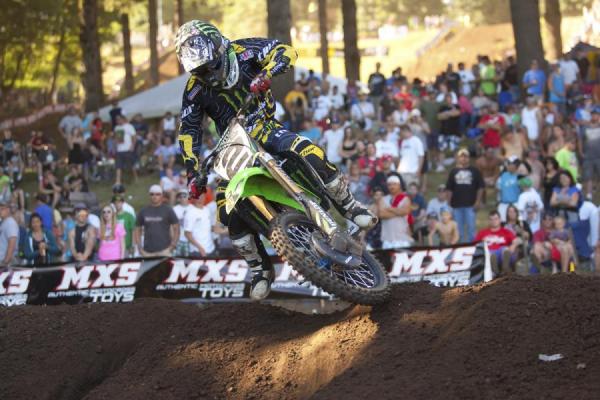 Ryan Villopoto never missed a beat after his terrible leg injury in 2010.
Andrew Fredrickson photo
Roger DeCoster: After winning five 500cc World Championships, DeCoster was dethroned by Yamaha's Heikki Mikkola in 1977. He was set for a big push to get the title back in '78, but a preseason crash nearly ended it all, as his spleen exploded in five pieces. DeCoster nearly died, but his teammate Sylvain Geboers got him to a surgeon and saved the day. The Man was back on the track quite quickly and took some more GPs wins, but never did get another title.
Christian Craig: Christian recently announced his retirement, but prior to that he had already rebuilt his racing career after a devastating back injury. He missed what would have been his rookie pro season in 2010, but the Troy Lee Designs Honda team stayed loyal and brought him back for 2011.
Stefan Everts: After losing the '98 250 World Championship in a bitter defeat to Sebastien Tortelli (who then headed to the U.S.), everyone assumed Everts would come back and kill 'em all in 1999. Instead, he went through a series of injuries, including a badly torn knee, an ill-fated switch to Husqvarna, and even a falling-out with his agent that got really ugly. He missed nearly all of the '99 and '00 seasons. In 2001, he regrouped with Yamaha and won another world title. And then another. And another. He'd never lose another! He retired after winning the 2006 FIM Motocross of Nations as reigning MX1 World Champion.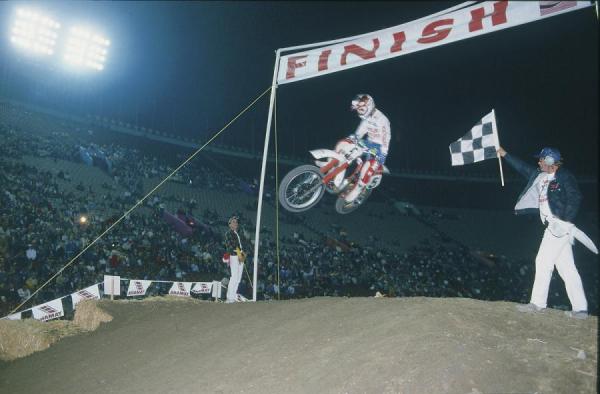 Ricky Johnson almost had to hang it up after he dislocated his hip in 1983.
Moto Verte photo
Rick Johnson: RJ was one of the hottest up-and-coming riders heading into 1983, as he had just barely missed the '82 250 National Championship at the age of 18. Then he dislocated his hip in '83, a devastating injury that nearly cost him his career. He'd come back in '84 to win the 250 National Championship, then launch himself to all-time-great status.
Bob Hannah: At the peak of his powers (three straight AMA Supercross titles in the bank), Hannah went water-skiing with Marty Tripes—ironically, one of Hannah's toughest competitors on the track. Hannah ended up hitting rocks on the shore, essentially shattering his leg. He missed all of 1980 and came back in 1981 without the same dominance. By '83, he tried a Honda and found that old mojo again. More titles seemed to be coming his way, until more injuries got him each time.
Christophe Pourcel: Pourcel and Antonio Cairoli were locked in as rivals to be the next star of the GP scene when CP landed on a downed rider on a blind jump in Ireland and darn near ended his career. He was paralyzed for a bit, confined to a wheelchair, and suffered internal problems that would plague him for years. But after missing all of 2008, he mounted a comeback, in the U.S., with Monster Energy/Pro Circuit Kawasaki. He notched two SX Lites East titles and coulda shoulda woulda won two 250 National Motocross titles. The fact that he was in contention at all is a miracle. Now CP377 is back on the mend after a huge crash a year ago at the Bercy SX that cost him his spleen like DeCoster. We hope we haven't see the last of Christophe!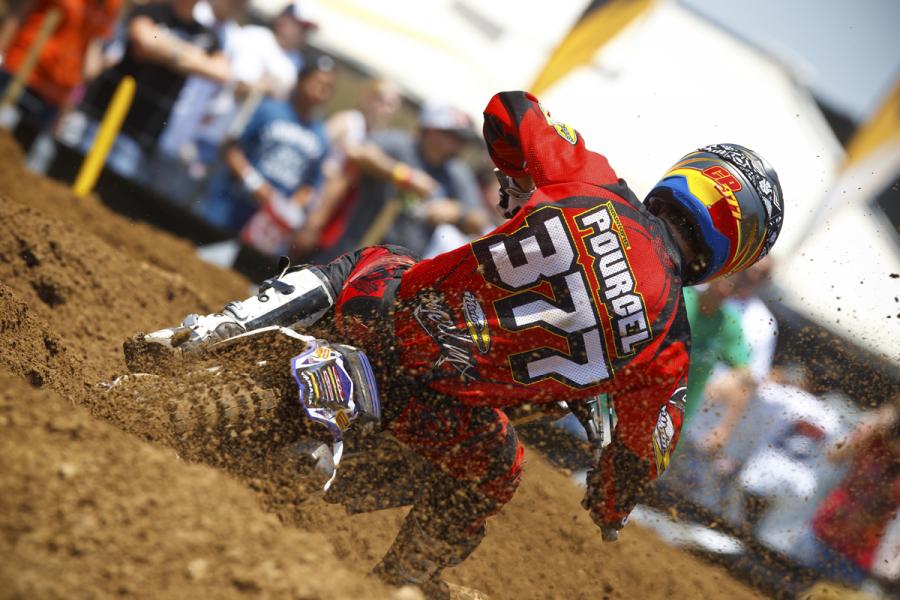 Christophe Pourcel won two titles after being paralyzed for a brief time following a bad crash.
Simon Cudby photo
Damon Bradshaw: Following his epic meltdown in the 1992 AMA Supercross title bout with Jeff Stanton, The Beast from the East was never quite the same again. In fact, part way through the '93 season Damon called timeout on his own career, citing a sever case of burnout and the pressure that came with being in the limelight as a racer for almost his entire life. It wasn't an injury, exactly, but it took a toll. Damon actually took a couple of years off before returning in the summer of '95. There was a happy ending. In 1997 Bradshaw won the High Point National riding for Manchester Honda—his one and only win on anything other than a Yamaha. He did some Arenacross afterwards, winning a bunch of races there, until a broken leg set him back for the last time. He now lives in Idaho and drives Monster Trucks. Not a bad post-racing gig!
Doug Henry: We said this is in no particular order, but there is no doubt anywhere that this is the all-time gold standard for comebacks. In 1995, Henry was coming off of two straight AMA 125 National Championships and was dueling tooth-and-nail with teammate Jeremy McGrath for the 250 National points lead. Then he broke his back when accidentally launching off a downhill jump mountain at Budds Creek (now named Henry Hill). That was supposed to be it, but Doug took on some pioneering surgery (a cage was inserted into his back) and returned to racing in 1996. By 1997 he was back up to speed, until he crashed again at Budds and broke both arms. The next year, he won the 250 National Championship. Legend.