Welcome to Racerhead, on a busy off-season day (for once) here in Morgantown. The MOTO 5 movie premiere is taking place tonight on High Street at the revamped old Met Theater, with a big party to follow. We've never really done anything like this here, though I do remember my dad once renting the same theater to show On Any Sunday before a national or something. Film director Taylor Congdon is here and it should be a lot of fun sharing his new movie with our local friends and readers and a bunch of WVU students, in a town that we (as well as the Princeton Review and Playboy magazine) refer to "the #1 Party School in America."
The film features some amazing scenes, with top riders like Ryan Villopoto, Zach Osborne, Adam Cianciarulo, Justin Hill, Tyler Bereman, the ageless Ronnie Renner, and more. You can purchase it now on iTunes or come join us at the Met this evening for some bench-racing, product-tosses, and just another atypical Friday night in Morgantown. Check out the trailer here.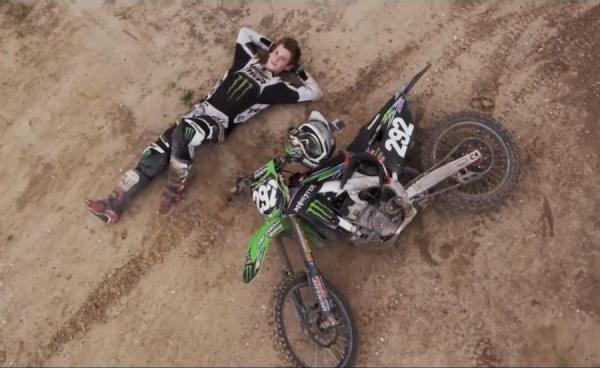 Adam Cianciarulo is among the many stars who do some amazing riding in Taylor Congdon's new film MOTO 5.
There was big news today: Grand Prix star Dean Ferris, the surprise star of the 2013 FIM Motocross of Nations for Team Australia, is headed to America. It's a move that's been talked about for some weeks now, and our Eric Johnson has a profile on Ferris in the brand new issue with Antonio Cairoli on the cover. Ferris, who was the first rider to win a GP this year other than Jeffrey Herlings in MX2, will join the Red Bull KTM team, riding the 250 Class along with former world champion Marvin Musquin, taking the place of another former world champ in Ken Roczen, who is moving up to the 450 Class full-time. Ferris was going to stay and race on the Monster Energy Yamaha team on a 450, in what's now called the MXGP class, but the chance to move a step closer to his ultimate goal was too good to pass up. Ferris is a nice guy, a hard worker, a fast rider, and, by what we saw at the MXoN, a great starter! He'll have his hands full learning the tracks and the system, but like Roczen and Musquin and all of those other GP champions and contenders who have moved to America before, he will be formidable.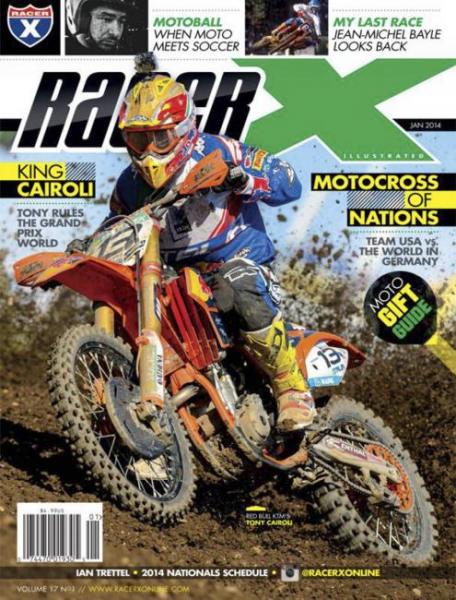 Congrats to Antonio Cairoli on the new Racer X cover, which came on the heels of his sweeping both of his motos at the MXoN for the second year in a row.
There was another move this week by a top racer, or at least a former one. Travis Pastrana announced that he was leaving the Nationwide Cup racing circuit after finishing fourteenth this year in the series. He's going to focus on his family, do some more rally car racing, and keep working on his Nitro Circus properties. And speaking of that, via a New York Times story, the Nitro Circus go some serious investment capital for the newly combined clothing brand and touring company, which merged together. The plan is to one day have a live permanent show in Las Vegas (a la Cirque du Soleil) and one in Macau, China (a la Cirque du Soleil again). Nitro Circus was founded by Travis and longtime friends and partners-in-fun Gregg Godfrey and Jeremy Rawle.
And if you're on the move up, as in looking forward to the Loretta Lynn's AMA Amateur National Motocross Championships, rather than at retirement, here's the complete list of Area Qualifiers, which was posted by MX Sports earlier today.
Let's get to the rest of Racerhead so we can get to the movies!
THE BUBBAS (Chase Stallo)
James "Bubba" Stewart teamed with another Bubba this week—the PGA Tour's Bubba Watson. Stewart appeared on the Golf Channel's Morning Drive with the 2012 Masters Champion and played a closest-to-the-pin challenge. Stewart and Watson have been playing rounds of golf recently, according to Stewart's Twitter, and Watson even had a chance to watch Stewart on his turf. After watching Stewart ride, Watson later tweeted: "Watched @js7 practice today!! #HeGood." As for Stewart's golf game—he may want to stick with his day job. Check out the full clip here.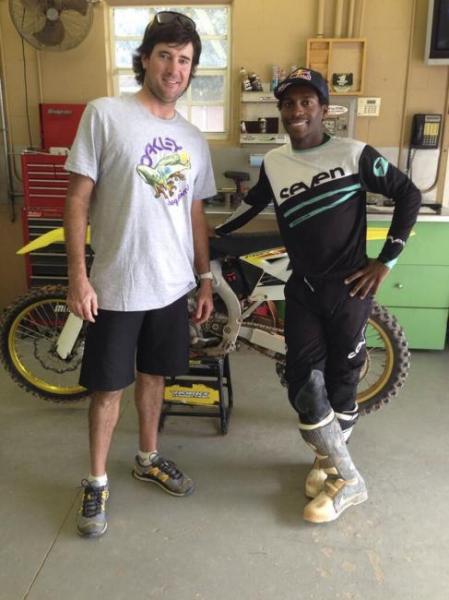 Bubba hanging out with Bubba.
SUPERCROSS ON FOX SPORTS (Weege)
When SPEED TV was acquired last summer by the Fox Network, supercross fans were worried about where they might find the races airing in 2014 and beyond. Fear no more: Feld Entertainment Motor Sports finalized a long-term deal with Fox Sports that will show more races live than ever before, on both Fox Sports 1 and Fox Sports 2, as well as other platforms, like authenticated Fox network apps for live streaming to your computer, phone, or tablet. I spoke with Feld's Chief Operating Officer Ken Hudgens this week about the new TV package, which begins with live coverage of Anaheim 1 on Fox Sports 1 on January 4, 2014. Here's the full feature.
REED = GREEN (Matthes)
I spoke with Chad Reed this week and he's let the cat out of the bag on his Instagram account of the worst kept secret in moto—that he will be on a Kawasaki next year. I asked him when the official PR will be out so we can figure out his sponsors and stuff and he said it will happen soon. He also indicated to me that if everything goes to plan, he'll race in 2015 as well. Which is cool—I didn't expect that. I thought 2014 was going to be his last year no matter what.
Of course, Reed has ridden green before, both in Europe in 2001 and here in the States in 2010. Each time he won a single race: the Belgian GP in '01, before he made the big jump across the pond to ride Yamahas, and the Hangtown National in '10.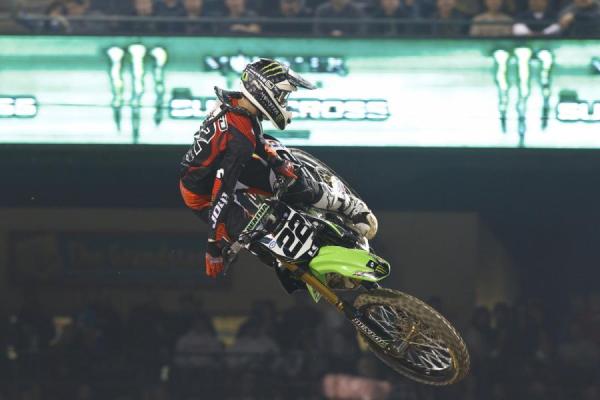 Reed is returning to Kawasaki next year and beyond.
Simon Cudby photo
THOSE WERE THE DAYS… (DC)
This is a real treat: Steve Bauer is a longtime SoCal pro, Racer X and Cycle News contributor, and the founder of the annual Big Air Kids Fair which benefits Loma Linda Children's Hospital. He recently pieced together a tribute video of what motorcycle racing looked like in the 1970s and '80s in Southern California, through the pages of Cycle News. It's a really cool (and long) walk down memory lane, but well worth the time!
FREE AGENT FRENZY (Steve Matthes)
Something we spoke about a bit on this week's BTOSports.com Racer X Podcast was all the 450 contracts that are up after 2014. This could make for an exciting season and lots of silly season talk throughout the year. Just look at this partial list of 450 riders whose contract is up at the end of 2014: Justin Barcia, Trey Canard, Jake Weimer, Broc Tickle, James Stewart (although Mike Webb, Suzuki team manager, mentioned to me that they're working on a new deal), Justin Brayton, Josh Grant, Ken Roczen, Wil Hahn.… I spoke with Barcia at Bercy about this and he indicated that things could get nuts in 2015. Stay tuned for some serious discussions, rumors, and maybe one of the above riders rises to the occasion and shines when the pressure is on.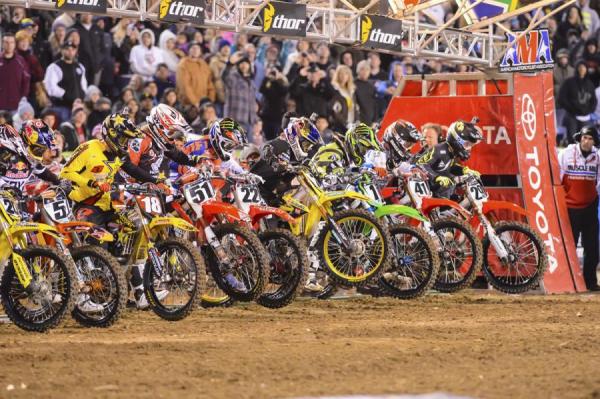 Feld and Fox Sports agreed on a five-year deal that was announced this week.
Simon Cudby photo
PROMOTOCROSS.COM (DC)
It's never too early to start thinking about next summer's Lucas Oil Pro Motocross Championship. Sure, we have another seven weeks of off-season left, then five months of Monster Energy Supercross, but then it's go time, right? The folks at NBC/Alli Sports have been busy already: they have reworked the series website, making it much easier for motocross fans to find what they're looking for by going directly to www.promotocross.com. That's the new virtual address for the series online and you can go there now to check out all of the archived footage from last year's twelve-round series, including all forty-eight motos of TV coverage. That's something that's sure to help pass the time between now and Anaheim!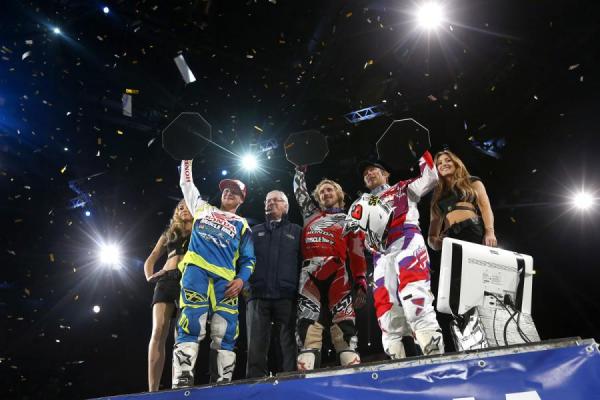 Justin Barcia (middle) won the King of Bercy crown for the second time in his career.
Ray Archer photo
MORE FROM EUROPE (Matthes)
Just one more big off-season supercross left in the calendar and that's the one in Geneva, Switzerland, the first weekend in December. Justin Brayton, Wil Hahn, Darryn Durham, Malcolm Stewart, and Tyler Bowers are just some of the riders who are expected to be there trying to go for all the glory. I went to this race last year, and if anyone wants to beat Brayton there, they're really going to have to step up their game. The #10 owns that arena, plain and simple.
And now, pardon me as I spread the links:
I spoke with Davi Millsaps about the new KTM, him possibly looking to move to a new team and his recovery from an injured foot here.
Pulpmx's own Cory Moser interviewed Nate Alexander, Short's mechanic, about Bercy in this weirdo-text-style format. See if you like it here.
At this point Jean-Michel Bayle probably thinks I'm a weirdo as I interview him almost every year at Bercy. Read what the great JMB has to say here.
And finally, is there a better interview in the sport than Mitch Payton? I don't think so, and in this interview Mitch talks about his team for 2014, amateur poaching, and much more.
YOUR (LAST) COLLECTION (DC)
All good things come to and end, and Your Collection, our weekly online sampling of cool motocross things in the collections of our readers, presented by Throttle Jockey these past few years, had reached its conclusion. Matt Davis decided to run one of my favorite old jerseys—the same one that opened the series long ago—as the last entry. It was a Bob Hannah #1 Yamaha jersey that came with the purchase of a YZ in 1977.
No sooner had we begun to move on that than something else quite cool popped up in my email. It was from another longtime friend, former Grand Prix racer Rob Andrews of Great Britain, who raced for the British at the 1985 FIM Motocross des Nations.
Nice jersey collection, Davey. Of course, pride of place in your collection surely has to be your Camel bib (the one Rob brought to Anaheim a few years back and donated to the Racer X Collection). I'm looking at one of my last remaining two hanging in my office as I type. One I got from the Bercy SX in 1987. 'Camel Off Road Centre de Pilotage' Here it is. And that'll be me #29 alongside Dogger and RJ..... Kinda cool.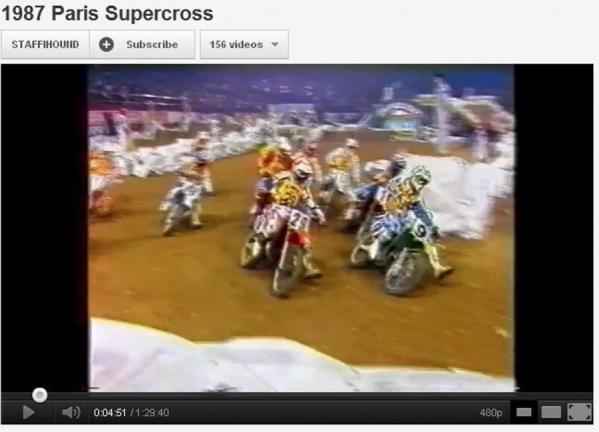 That's Rob Andrews (29) sharing a Bercy SX corner with Ronnie Lechien (9) and Rick Johnson back in the eighties, now on YouTube.

The other one I kept is the one from the MXdN. Both bibs aren't going anywhere! They're keepers. So, you had the last available one....
Cheers,
Rob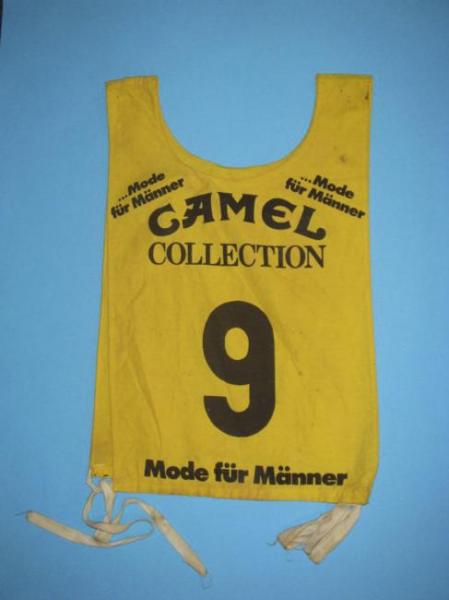 Rob Andrews' collection includes the bib he wore in the 1985 Motocross des Nations as a member of the British team.
HEY, WATCH IT!
Ken Block's latest Gymkhana video, this one on the ultimate grid...
WHY WE RIDE Trailer

One lap at Bercy through the eyes of Andrew Short.

RANDOM NOTES
Our longtime friend and always-fast guy Larry Witmer sent over a couple of photos that literally had us laughing out loud. The text attached was simple: "These photos were believed to be taken at the Ponderosa Sun club in Indiana. Don't get too close to the bikes, gals..."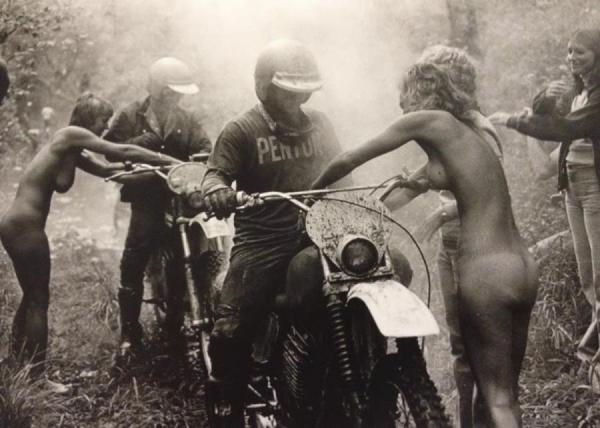 Added Witmer, "I raced at the 'Summer Bummer' up in northern Indiana and we went thru a nudist camp also. But the women didn't look anything like that!"
"Not the first time an enduro has run through a nudist camp," says our own Scott Wallenberg. "Here is a clip from an event the Slo-Pokes club put on in Wisconsin in 1969!"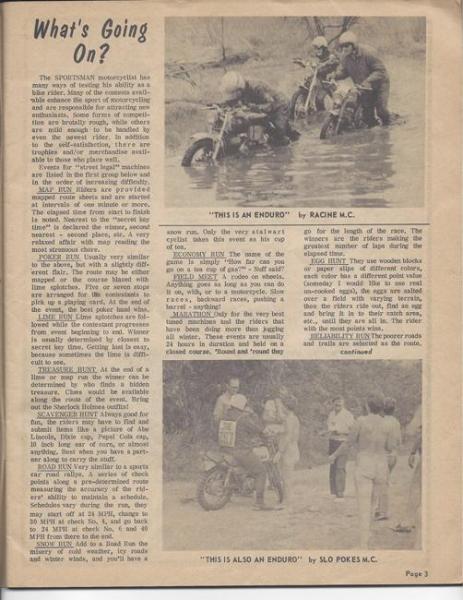 Ken Block's new Gymkhana 6 video dropped this week, as mentioned above. No one was happier than Mike Germatt, a big fan of the Lord of the Hoonigans. In fact, Mike just got his new custom license plate, which matches the one he had when he lived in New York!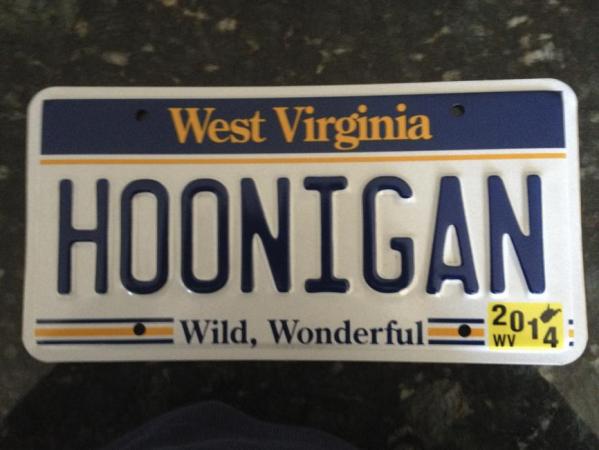 The Racing Paper published their last digital issue for the 2013 season. Congrats goes out to all of the PAMX class champions.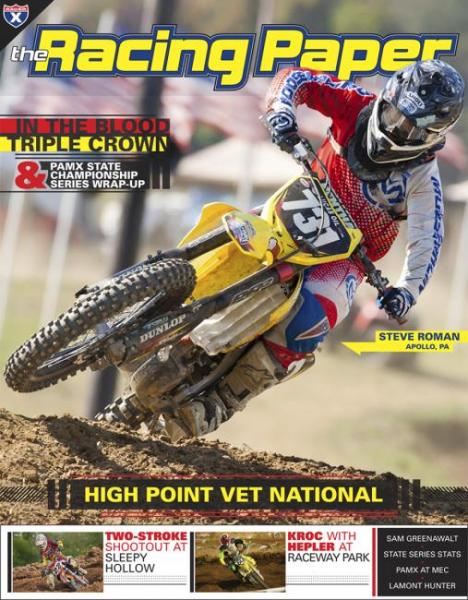 Kenya has won the 2013 FIM Central African Motocross challenge title, sweeping all classes and besting rival Uganda. Read more here.
Four-time Indycar Series Champion and three-time Indy 500 Champion Dario Franchitti has been shockingly and suddenly forced to retire from racing following a huge crash at a race in Houston last month.
"One month removed from the crash and based upon the expert advice of the doctors who have treated and assessed my head and spinal injuries post accident, it is their best medical opinion that I must stop racing. They have made it very clear that the risks involved in further racing are too great and could be detrimental to my long term well-being. Based on this medical advice, I have no choice but to stop," Franchitti said in a statement issued by his Target Chip Ganassi team.
We know devastating injuries can be an unfortunate part of motocross, but this is a grim reminder that even in auto racing, racing can hand out cruel fortunes, quickly. Tip of the helmet and a get well soon to this great champion.
This column is dedicated to Andrew Renshaw, the cofounder of Renthal, one of the winningest product brands in the history of motocross and supercross, who passed away recently at the age of 64. Godspeed, Andrew.
Thank you for reading Racerhead. See you at the movie premiere tonight, or at the races soon.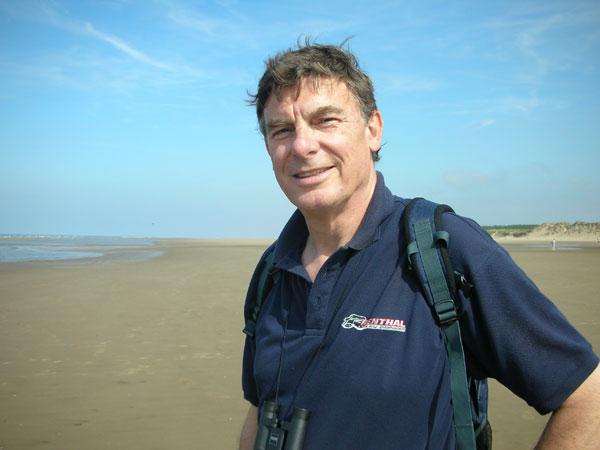 RIP Andrew Renshaw.