Right now a few of our American superstars are over in Europe taking in a bit of culture, doing some racing and padding their wallets. With last weekend's Genova SX and the upcoming Bercy SX this weekend, Justin Barcia, Trey Canard and Wil Hahn are staying in Paris for the week. Racing in Europe is something I did quite often and it's definitely something to be experienced. While not always the easiest or most convenient enterprise, there is definitely something to be said for seeing the world and being paid handsomely to do it.
For these three, they are lucky enough to do it the right way. First class flights to Europe, sightseeing trips, all expenses paid of course. All of the details are planned for them and many of the inconveniences of Europe are handled in advance. The promoters for these races run a first class organization and treat their athletes accordingly. Good work if you can find it.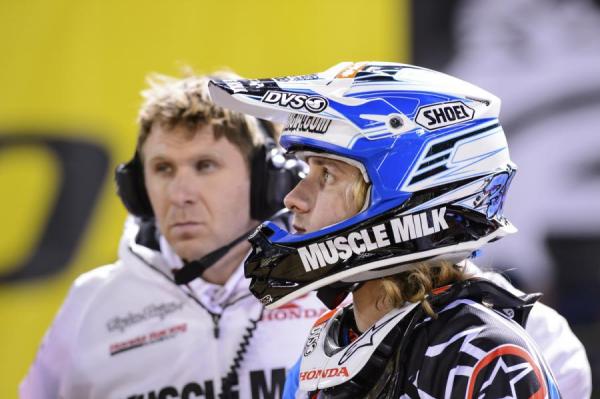 Justin Barcia won at Genova and is seeking the Bercy crown this weekend.
Simon Cudby photo
Of course, Anaheim will be here before you know it, and as for the racing and training side, it's tough to get much accomplished while over there. The weather this time of year isn't very conducive to supercross practice and logistically it's difficult to get everyone to a decent practice track mid-week. The weeks are generally spent sightseeing but I would usually try to double up on workouts to fill the time. Not being able to ride lends plenty of time for the hotel gym. I would try to get in my normal workout in the morning (weights, jogging, rowing), go sightseeing during the day and then get in an equal workout in the late afternoon. It's definitely no replacement for missed motos but these extra workouts gave me a little peace of mind that I wasn't falling behind my competition. I noticed that both Barcia and Wilbur got in a few jogging sessions along the shore of Italy over the weekend. Running along the beautiful Mediterranean doesn't sound much like working out, but the results are the same. As important as training is, with a three-day race weekend coming up like Bercy offers, rest is definitely important this week. Bercy is arguably the most demanding supercross of the season as the format is laden with multiple qualifiers, super-pole and head to head races and of course the main events themselves. By the third day, everyone is sore and somewhat going through the motions.
Trainers and teams often contemplate the pros and cons of these off-season supercrosses. Aldon Baker, for example, seems to not care for them as Ryan Villopoto has been absent from the Euro scene and with Ken Roczen's late withdrawal, it further drove home the fact that Aldon would prefer to keep his riders home. Aldon wants to have his program uninterrupted and be fully prepared come January. In my opinion, there is definitely something to be said for Aldon's approach but I also feel that the riders do benefit from that racing atmosphere before Anaheim rolls around. Getting to try new parts and settings in a race environment as well as just working out the cobwebs seemed very beneficial in my years of European preparation. I felt I had momentum that many other riders didn't and from lap one of practice, I was ready to go racing. I would be amiss if I didn't also add that withdrawing from these races surely cost Roczen in the $75-100k range, not exactly chump change. It truly is all about priorities. For riders of that stature, if Aldon feels that it can make a large difference in their results, that $75-100k can be recouped with one supercross win. Sacrificing now for the big picture later seems to be the credo for that camp.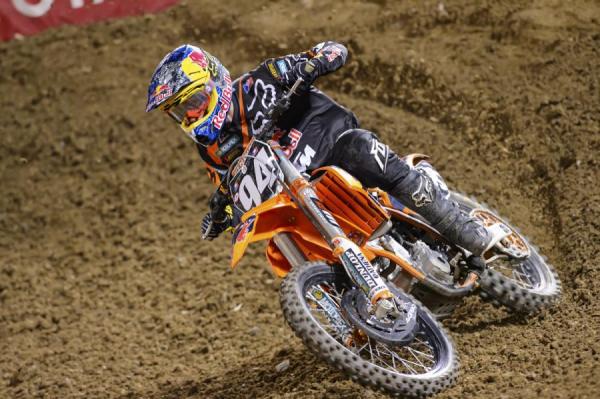 Ken Roczen elected not to race Genova and Bercy.
Simon Cudby photo
Races in Europe are some of the fondest memories of my career. All in all, I spent about 80 weekends spread across Western Europe, Scandinavia and the South Pacific chasing trophies and prize money. Coming from a small town in Florida, racing supercross in the shadows of the Acropolis in Athens, winning a German championship or standing on the podium in Australia seemed impossible. I was lucky enough to fulfill those dreams and see the world all while getting to race a dirt bike. For Justin, Trey and Wil, those days are now and memories are being made. Don't take it for granted.