We switched to a T1 line at the office this week, which means we can now download pics of hot girls a little more quickly. But, the dudes who were setting it up stumbled onto this email exchange between Online Editor Jason Weigandt and Online Manager Chase Stallo. Not nearly as cool as pics of hot chicks but it will suffice.
Weege: Chase, I'm surprised with the results of Monday's online poll. We listed the highest-profile riders who have yet to race a supercross—Cooper Webb, Adam Cianciarulo, Matt Bisceglia and Shane McElrath—and let the readers vote on who they're most looking forward to seeing race. I thought it would be close between Webb and AC, but Cianciarulo dominated with 3600 votes, for 53 percent. Webb had 2244 votes and 39 percent. Based on solid results outdoors and a decent showing on a 450 at the Monster Energy Cup, I thought there would be more enthusiasm for Cooper. Maybe we're just seeing what we knew all along—you're either an AC fan or a Webb fan, and everyone is pretty much entrenched on one side or another. I know we find it hard to strike the right balance. Good thing this email isn't getting out into the public or people would probably be poking it all full of holes, depending on which rider they like!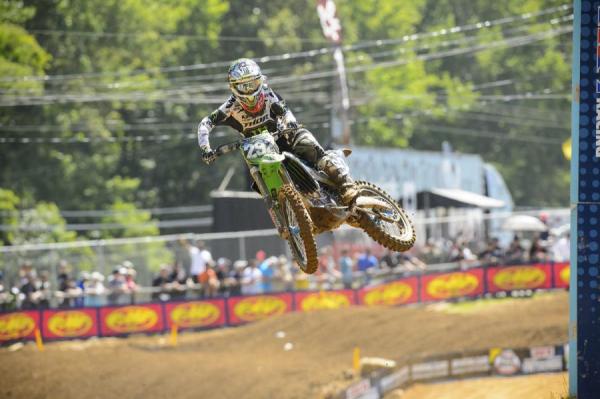 Adam Cianciarulo took home 53 percent of the votes.
Simon Cudby photo
Chase: AC and Cooper will downplay it, but there is a deeply entrenched rivalry there. And like most rivalries in sport, there's no middle ground—you're on one side or the other. There's no denying that their performances will be under the microscope, which in retrospect could help Shane McElrath and Matt Bisceglia. Look back at last year. Jeremy Martin was flying under the radar after a sub-par performance at the last couple Nationals in 2012 (due to a shoulder injury) and he ended up winning MX Rookie of the Year honors. Or an even better example would be Joey Savatgy. Most penciled in Jessy Nelson, Martin, Zach Bell or Justin Hill taking SX Rookie of the Year honors, but Savatgy was the breakout performer in that class. Is there a chance that we see McElrath or Bisceglia stealing the spotlight from AC and Webb?
Weege: Hmmm ... I don't know about that. McElrath and Bisceglia have talent but AC and Webb have the potential for huge upside, plus, racing a few more Nationals might give them a leg up, experience wise. Look, we know the basic breakdown. Cianciarulo has a billion amateur titles, Webb a million, Bisceglia a whole bunch, and McElrath is newer to the elite level. We know which riders carry the most hype, and that's why I think they have more upside. But that said, we've seen all four of them lock horns at times and end up pretty close. Back in the B class at Loretta's in 2012, Webb and Bisceglia were pretty much glued to each other all week, and McElrath was right behind, which is what launched him into the TLD ride he now has. Bisceglia missed the Amateur All-Stars race at the Monster Cup last year, but McElrath, Webb and Cianciarulo all raced it and were pretty much dead even (Webb won the overall with a 2-3, AC went 5-1 and McElrath went 1-11 after a crazy split-gate first turn crash).
The real X factor here is the reality of supercross. Pressure, nerves and crashes might be the real line between a good rookie season and a bad one. We know a lot of people will be looking for big things from Cianciarulo and Webb. Again, I think they have more upside. But maybe the other two will have it easier?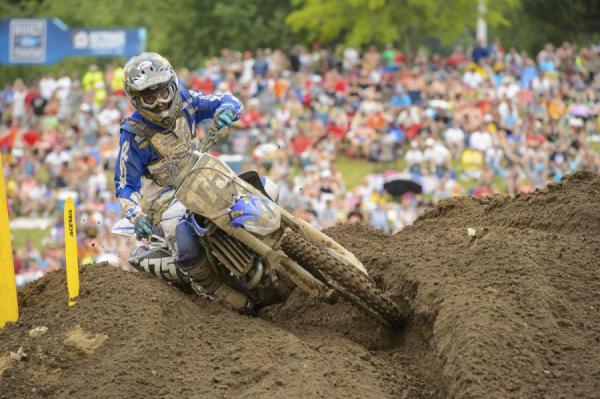 Cooper Webb finished with 39 percent of votes.
Simon Cudby photo
Chase: Both TLD and GEICO have shown patience and a willingness to let a rider develop, and it has paid dividends (Wil Hahn's 2013 250SX East Region title and multiple SX wins from Cole Seely). But with any factory supported ride comes pressure—whether directly from the team or from the rider himself. GEICO has developed into an upper echelon team that is expected to win championships. Following in the footsteps of Canard, Barcia and Tomac (all either won or contended for a title their rookie year) is no easy task. And with Tomac and Hahn both out of the picture having moved up to the 450 Class, one would think Bisceglia is walking around with a little more pressure on his shoulders. Meanwhile, TLD has a solid group of veterans—Seely, Malcolm Stewart, Nelson—that will be title contenders, taking the pressure off McElrath to win early. To answer the question: it may be easier, but not by much. This brings to light an important question: How much pressure is on AC and Webb to not only win, but contend for a title? Is that even the case in year one?
Weege: I don't think any of these kids have pressure to win a title in year one. When looking at these teams, longer-serving riders like Wilson, Baggett, Seely, Osborne and Bogle know it's on them to deliver titles. But no chance in hell they're happy just learning—they'll all want to be up front and if each weekend results in a bunch of eighths, they'll be pissed.
What I'm wondering now is, who were some of the riders in the "Other" selection that garnered 4 percent of the vote? Jacob Baumert, the world is waiting for you!