With Ryan Sipes joining recent retirees Christian Craig and Lance Vincent on the sidelines, we're looking back at some other careers that ended prematurely, and not because of major injuries (like David Bailey or Ernesto Fonseca). If you have any to add to the list, let us know in the comments below!
10.) DARRELL SHULTZ: Back in 1982, Shultz, in just his fifth year as a professional, won the 500cc National Motocross Championship as a Honda factory rider. But the Californian lived like he raced—hard and fast—and he never raced again, unable to get going after multiple knee injuries wrecked his career momentum.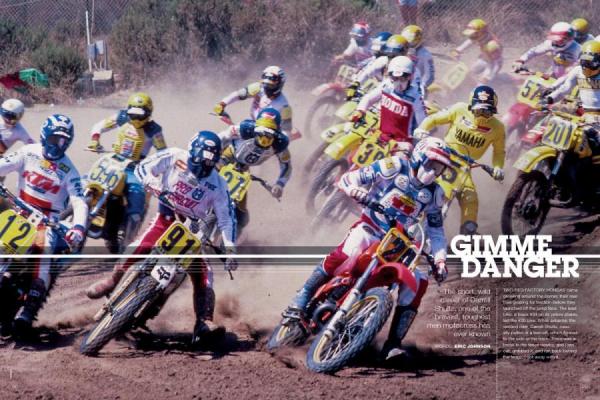 Read about Shultz' career in racing and more in the December '13 issue of Racer X Illustrated.
9.) JEFF LEISK: The man who came up from Down Under way before the rest of the fast Australians who followed, Leisk wasn't in America long before heading to Europe, where he raced 500cc GPs for just two years before announcing his retirement.
8.) DAMON BRADSHAW: Citing a severe case of burnout, Bradshaw went on hiatus in the middle of the 1993 season, seemingly announcing his retirement. When he did come back, two years later, he was up and down for a while. While he extended his career a few years, he only won a single race (compared to twenty-nine before his first retirement) and would retire again after a badly broken leg suffered while racing arenacross.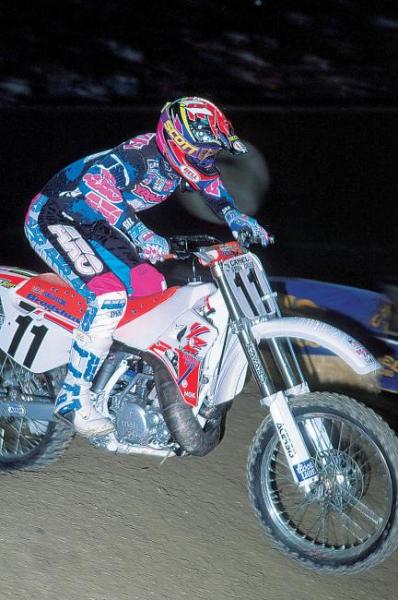 Bradshaw returned, but was never the same.
Moto Verte photo
7.) KEITH TURPIN: A Team Green legend—he was a charter member, along with fellow Georgian Billy Liles—Turpin won a 125cc supercross title in 1986 as a Honda rider and then signed a Suzuki factory deal. But at the 1988 Pontiac Supercross, Turpin broke his femur and decided to retire, never racing professionally again.
6.) DONNIE SCHMIT: The late legend from Minnesota was America's first two-time FIM World MX Champion, winning his second title in 1992. By the end of the '93 season, he was ready to come home from Europe, leaving a Chesterfield Yamaha ride behind and retiring to Minnesota. Sadly, the Hall of Famer passed away due to a rare blood disorder in January 1996, just ten years after his first pro race.
5.) BROC HEPLER: Hepler is a tough call for this list. The Pennsylvanian seemed like he was on the fast track to the top, but he suffered a string of concussions that eventually ended his career. His plight shows how concussions were viewed just a few years ago: They were not really considered career-ending injuries. At the time, it seemed to many like he just chose to quit and left on his own terms. Regardless, it came too early.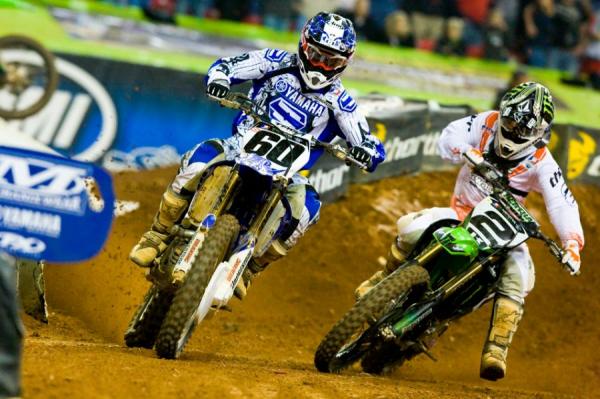 Broc Hepler's racing career ended early, after multiple concussions.
Simon Cudby photo
4.) MARK BLACKWELL: This former Husqvarna factory rider was considered the 1971 AMA 500cc National Motocross Champion, which was actually the year before the nationals started. Blackwell was #1 based on his being the top American in the '71 Trans-AMA Series. But then a string of knee injuries ended his career early, the Hall of Famer announcing his retirement at the end of the 1975 season; he soon became the Suzuki team manager. He will be recognized at tomorrow night's Motorcycle Museum Hall of Fame, along with fellow motocross pioneer Torsten Hallman.
3.) GEORGE HOLLAND: This Californian was a minicycle legend, racing lightning-fast R&D Suzuki RM80s right up to the point where he was given a factory ride when he turned pro. He eventually went to Team Honda and won the 1988 125cc National Motocross Championship. He lost the following year, even though he won several nationals. Then he retired as a Honda factory rider when the '89 season ended, before his twenty-fifth birthday. He now runs a huge farming business in California's Salinas Valley.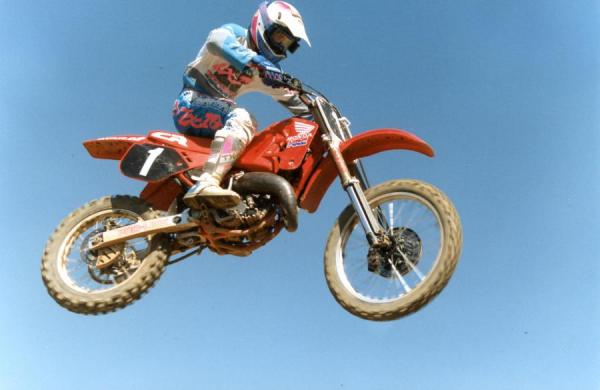 Holland won a championship, then called it a career after one more season.
Thom Veety photo
2.) STEVE WISE: This Texan is widely considered one of the most versatile riders in American motorcycling history. Wise quit motocross in 1981 as a member of Team Honda, only to immediately rejoin Team Honda as a member of their road racing team and win the Houston Astrodome TT! Wise was a 125 National and 250 supercross winner, and he's the only man to have also won a Grand National in dirt track too. He's also in the Motorcycle Hall of Fame.
1.) JEAN-MICHEL BAYLE: The patron saint of early retirement, the incredibly talented and versatile Frenchman won two world titles in Europe in the late eighties, then three AMA Supercross and Motocross titles in 1991, and he was done by 1992. That's when Bayle quit motocross to pursue a career in road racing, reaching the factory level of MotoGP and winning several pole positions. Had JMB stayed interested in dirt bikes, the battles that might have come between him and Jeremy McGrath beginning in 1993 would have be incredible, but we'll never know.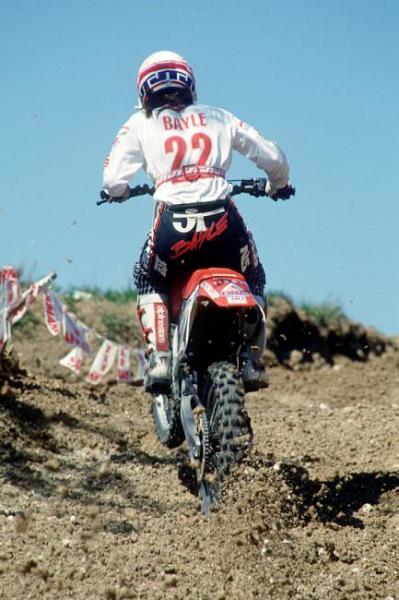 We'll never know what could have been...
Davey Coombs photo