Teutschenthal
Saxony-Anhalt

,

Germany
Motocross of Nations
Motocross of Nations
Today is the start of the 2013 Monster Energy FIM Motocross of Nations in Teutschenthal, Germany, and the end of our Team USA Top 25 countdown. We've named all of the truly legendary Team USA riders of the last four-plus decades, from Jim Pomeroy to Ryan Dungey, celebrating the legacy of the men who have represented the American way of motocross on the annual stage of the Motocross of Nations. Now we are down to the final day and the last American hero on our countdown.
No, it's not Roger DeCoster—he's out of this category, not because of his work for Team USA, which has been epic and exceptional, but because he competed for Belgium as a racer. But he does deserve a tip of the visor, because his name has appeared in this series more than anyone's.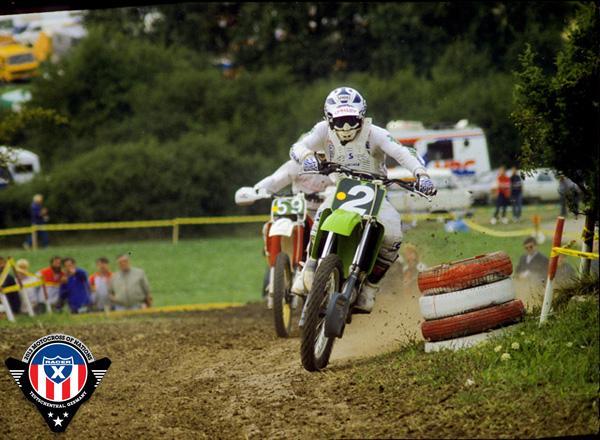 At the first combined-class MXdN in 1985, Ward was arguably the fastest rider on the track.
Sir Jack Burnicle Photo
Instead, we turn to the man with the most Team USA wins of all, Jeff Ward. From 1983 through 1990, the Kawasaki-mounted Wardy raced for Team USA in the Motocross and Trophee des Nations on nine different occasions. He rode 500s, 250s, and 125s behind the old Iron Curtain, in Scandinavia, in Western Europe. And on every occasion Jeff Ward raced for his country, Team USA won.
Wardy's contribution started well after his career was moving into its best days. He was not a Honda rider in 1981 and '82, when Team USA was an all-red affair. (He came close, and there are rare photos floating around of him in JT Racing Honda gear for a catalog, which were never printed.) It was Honda who backed Team USA's return to the MX and Trophee des Nations, but when the door was opened to other top riders to join the team, Ward was Kawasaki's man. The first time he raced was in Czechoslovakia in September '83, alongside Yamaha's Broc Glover, Suzuki's Mark Barnett, and Honda's David Bailey. The team won, with Wardy's individual scores coming in at 8-2. One week later in Arneau, Belgium, Ward went 2-4 on the 500, helping Team USA win.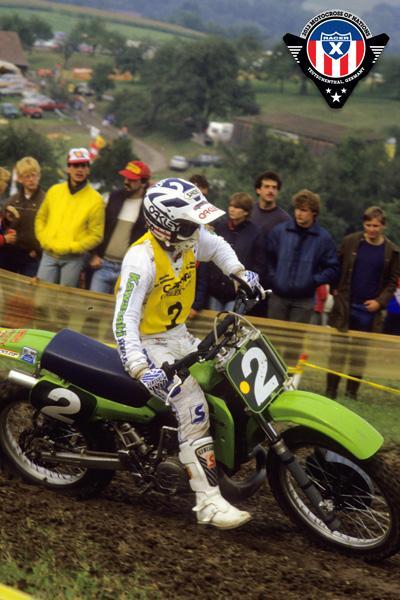 Ward was on an incredible NINE Motocross and Tropee des Nations squads, and every one of them won.
Sir Jack Burnicle Photo
In 1984 Ward was back, this time with the races in Finland and Sweden. He finished second to the elegant 500cc World Champion Andre Malherbe in the first moto of the MXdN, the best score of any of the four Americans that day—O'Mara was 4-8, Bailey 5-15, and then-Yamaha rider Ricky Johnson had a best score of seventh.
One week later in Vimmerby, Sweden, at the final Trophee des Nations (for 250s), Ward put on one of the most dominant displays in the history of the event. He blitzed the sandy track with 1-1 moto scores, and the only guy close was Glover, who went 2-2 in place of the injured David Bailey. Coincidentally, Ward was that year's 125 National Champion—he didn't race a 250 outdoors all summer long.
In 1985, the Motocross and Trophee des Nations were combined into one big race, with each team entering a 125, 250, and 500 rider. Wardy was the 250cc rider for America, alongside Honda riders Bailey (500) and Ronnie Lechien (125). Ward ended up anchoring the team with his rides against bigger weaponry, and Team USA won yet again.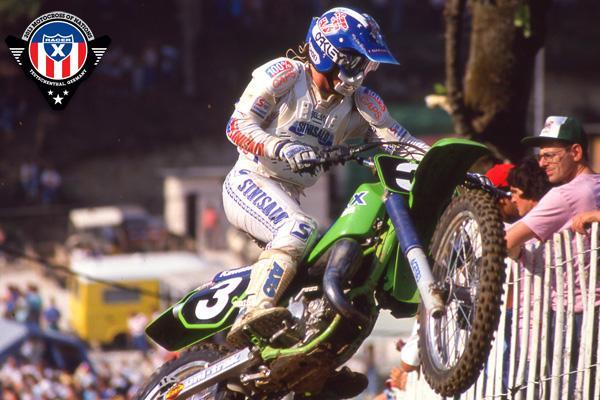 After riding a 500 in 1987, Ward raced a 125 for Team USA in 1988!
Adam Duckworth Photo
As most of you know, 1986 was a special year for Team USA, but Ward was not part of it, as Honda riders again took up every spot. But when the MX des Nations finally came to the U.S. in 1987 at Unadilla, Ward got the nod on the 500, along with Johnson (now on a 250 Honda) and Bob Hannah (Suzuki RM125). Ward went 3-2 in his class in the deep mud, helping individual winner Johnson and 125cc surprise Hannah to another Team USA win. The streak, going back to 1981, was now at seven straight for the Motocross des Nations.
In 1988 the race went to Villars-sous-Écot, France, and Ward was asked to ride the 125, as Johnson would be on a 250, and Ron Lechien—Ward's much bigger, heavier Kawasaki teammate—was asked to ride the 500. Wardy, by then a multi-time SX and 250 MX champion, accepted the job of riding the smaller bike, and he went out and won the 125 class, his 2-1 besting the rest of the world—including the young French hero Jean-Michel Bayle, winner of the first moto.
The next year, the race returned to Gaildorf, Germany, and Ward opened the proceedings with a solid win on his 500 against three-time FIM 500cc World Champion David Thorpe, a man who certainly had vengeance on his mind. In the last moto Ward overcame some bike problems to card an eighth and ensure yet another Team USA win—now nine in a row.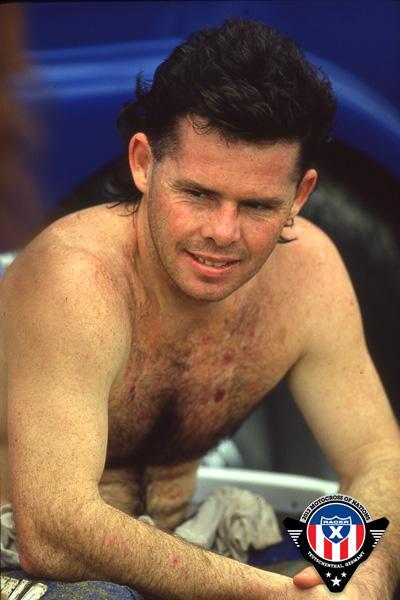 No matter the conditions, bikes, eras, rules or location, Jeff Ward answered the call.
Palu Buckley Photo
Jeff Ward's last tour of duty with Team USA—a record seventh in the MXdN and ninth (another record) including the Trophee races—came in 1990 in Vimmerby, Sweden. He held up his end up in the first moto, scoring second behind Jacky Martens, but a shock problem in the last moto left it all in the hands of the #2 man on this list, Jeff Stanton. Stanton came through to wrap up yet another Team USA win. The streak was now at ten, and Ward played a direct part in seven of those triumphs.
In the course of Team USA history, we've seen exceptional athletes do extraordinary things. Danny "Magoo" Chandler won all four motos one year in the MX and Trophee des Nations. Ryan Villopoto beat the world—twice—on a 250F. Ricky Carmichael was the individual overall winner on four different occasions. But what Jeff Ward did over the course of nearly a decade was both exceptional and extraordinary.
For his years of service and his success as a member of Team USA, we're proud to rank Jeff Ward #1 on our list of the Top 25 Team USA riders of all time.
And no matter where these Team USA riders were ranked, as well as the ones that weren't—the Mike LaRoccos, Damon Bradshaws, Doug Henrys, Jake Weimers and more—as fans we all owe them a debt of gratitude and thanks for going out there and facing the world (usually on the world's terms) and winning more often than not.
Thanks for reading. Go Team USA!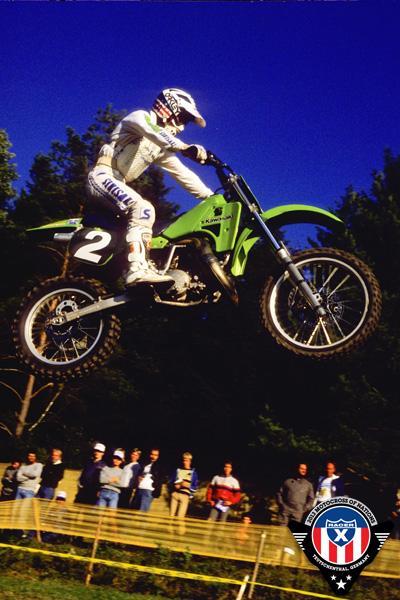 The good soldier.
Racer X Archives
Tracker: