Teutschenthal
Saxony-Anhalt

,

Germany
Motocross of Nations
Motocross of Nations
And then there were two! Just two days left until the 2013 Monster Energy FIM Motocross of Nations, which starts tomorrow in Teutschenthal, Germany. If you live in the U.S. you can watch all the action live, both Saturday's qualifiers and Sunday's main races, on www.mx-life.tv, or you can wait until 3 pm ET on Sunday afternoon to catch it on CBS Sports Network. Of course we have just two riders left in our countdown of the Top 25 Team USA riders of all time, and both played vital roles—multiple times—in helping secure and extend the longest winning streak in the history of motocross, Team USA's thirteen-year string of victories in the Motocross des Nations. Today, it's Jeff Stanton.
We call him "Six-Time" because he was such a powerful, steady presence on the domestic SX/MX circuit that Jeff Stanton won six titles—three in supercross, three outdoors—over the course of four years (1989-'92). During that time he also led Team USA to three dramatic wins at the Motocross des Nations. As a matter of fact, without Stanton, Team USA would have almost certainly lost twice.
In his professional career, Stanton battled almost exclusively on big bikes, his 125cc career limited to a single ride in the 125cc Support class at the '89 Unadilla 250cc U.S. Grand Prix. Even that gesture was aimed at helping Team USA win the Motocross des Nations: Stanton wanted to show to Honda team boss and Team USA manager Roger DeCoster that he could and would ride a 125cc bike if needed in that year's MXdN, even though he had already claimed the AMA Supercross Championship and was soon to lock down the 250 Motocross title as well.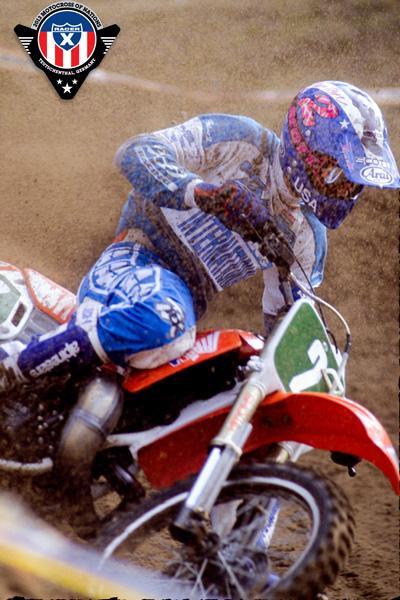 Sheer grit and determination from Stanton kept Team USA's record win streak alive.
Sir Jack Burnicle photo
But DeCoster didn't need Stanton on the 125; he needed him to ride a 250 in Gaildorf, Germany, after Ricky Johnson hurt his wrist again late in the outdoor season. Stanton, who had never raced the MXdN, led his fellow Team USA debutant Mike Kiedrowski (125) and Jeff Ward (500) to Germany to take on Europe's best. They won it in another rout. Ward won the first 125/500 moto outright, Kiedrowski was the top 125cc rider, and Stanton simply dominated the last two motos, extending Team USA's winning streak to nine.
(Here's a cool footnote from the 1989 Motocross des Nations: American-born riders swept both first and second spots in the last two motos, with Michigan's Stanton leading the way. But Billy Liles (born in Georgia but riding for Luxembourg) and Trampas Parker (born in Louisiana but riding for Italy) each had runner-up rides, showing just how dominant U.S. motocross was at the time.)
Here's one for you bench-racers: Stanton was arguably better on a 500 at the time, but he did not get to race the big bike, as there was no more Motocross (500) and Trophee (250) des Nations split, leaving him no chance to attempt what Danny "Magoo" Chandler did 1982, though he was certainly capable of the task. Here's a glimpse of that '89 race.
One year later, Stanton would win again, this time in Vimmerby, Sweden. There was a resurgence in Belgian motocross at the time, led by the coming prospect of Stefan Everts turning pro. That seemed to inspire Dirk Geukens, one of the country's best at the time, and he took it upon himself in practice at the MXdN in Sweden to taunt and fool around with Americans Stanton (250) and Ward (500). But Team USA's bigger concern was Damon Bradshaw, new to the race on a Yamaha YZ125. Bradshaw seemed to struggle under the big microscope, crashing out when he landed on the Irishman Alan Morrison in one moto and knocking himself out of the race. It would be up to Stanton and Ward to get the job done. They did their parts in motos one and two, Ward finishing second to Jacky Martens (a Belgian who was thankfully riding for the Luxembourg team that day) and Stanton taking the second moto with ease over Italy's Alessandro Puzar.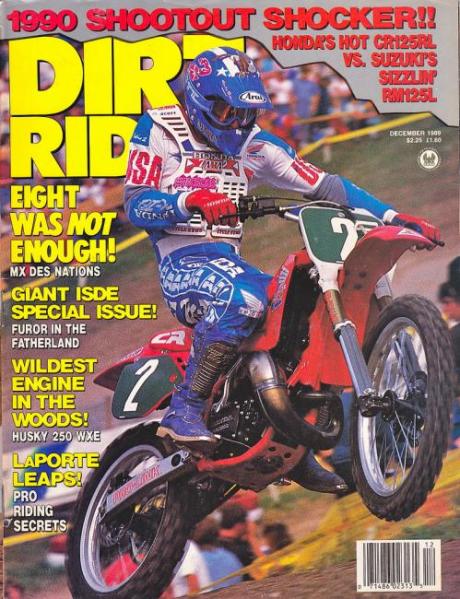 Stanton was one of the best ever under pressure.
The third and final 250/500 moto was do-or-die for Team USA, and it looked like they weren't going to do it after Ward's shock blew, forcing him to drop way back through the field on the sandy Vimmerby track. Stanton, who had been involved in a first-turn mess, was charging from the back. He needed to catch and beat Geukens, the same man who was being offensive in practice. Stanton knew exactly what he had to do.
"In practice, Geukens follows you, passes you back and forth," he explained to Racer X in one our Greatest Races pieces. "It's stupid, and I got tired of his BS all day. So I put him down in the back. I parked him. He screwed with us too many times and I got tired of it."
Stanton's takedown of Geukens at the very end of the race meant victory over defeat, extending the streak to ten in a row. And what happened between Geukens and Stanton after the race? He went looking for Stanton at the podium, shook his hand, and said, "Congratulations. But I'll remember it for next year."
Here's video of that epic 1990 Motocross des Nations.
The next event was an even rougher track—Valkenswaard in Holland—but Geukens was not on the Belgian team. Still, the sand masters were expected to win again, finally, or maybe even the home team from Holland. Either way, no one thought Team USA would extend its streak yet again. This time Stanton would be on the 500, Damon Bradshaw on a 250, and Mike Kiedrowski on the 125. In the first moto Stanton did his job once again, winning the whole thing outright by thirty seconds. In the second moto, Bradshaw came through fine, this time scoring a second-place finish to Belgium's Marnicq Bervoets. Kiedrowski was not having his best day in the sand, but he did score enough to keep the U.S. in contention.
The last moto would once again test the mettle of Team USA and specifically Stanton. When he crashed early, though, all hope seemed lost. Bradshaw was struggling in the sand, unable to keep up with Puzar, Finland's Pekka Vehkonnen, and Holland's Edwin Evertsen.
"I fell down on the first lap and my bike was all tweaked, the handlebars bent, and I'm last, and I said to myself, 'Oh God, here we go. This is not good!'" Stanton told Racer X of the '91 finale. "So I just got up and knew I had forty minutes and just started picking guys off. Every time I would pass the mechanics' area I would see all the Americans with droopy faces, but I kept going, and next thing I know I'm passing Bradshaw."
The man he needed to pass was Gert-Jan Van Doorn of the home Dutch team, which looked to have the event in the bag. Said renowned Europe journalist Sir Jack Burnicle, "I remember thinking, This bastard's going to win it for them again! I remember Gert-Jan van Doorn had the face of a haunted man. He knew Stanton was coming for him and his face had this expression of agony and anguish. He knew Stanton was going to get him."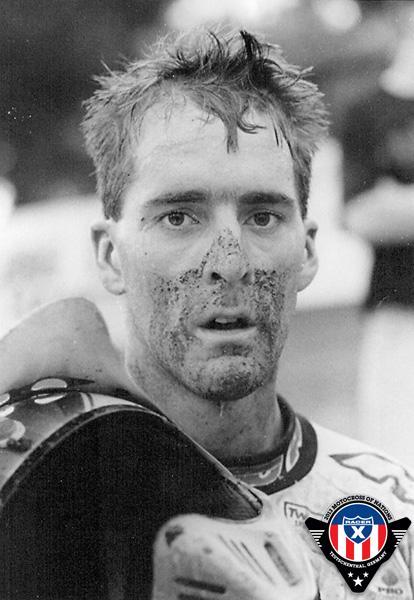 Team USA absolutely would have lost the 1990 and 1991 Motocross des Nations if not for this man's late-race heroics.
Racer X Archives
Stanton did get him, crushing the hopes of the Dutch team, their fans, and pretty much everyone else who had grown tired of seeing Team USA win again, this time for the eleventh year in a row. Here's video of that last epic moto.
Jeff Stanton will tell you that the biggest regret of his career came the next season: He passed on riding for Team USA in 1992, electing to stay back and focus on the last few nationals—which his rivals Ward, Kiedrowski, and Bradshaw all elected to do as well. They won in Australia with the B team, and Stanton was never on Team USA again, nor was Bradshaw (Wardy retired).
In his three years on Team USA, Jeff Stanton was the emphatic team leader and race winner. He kept the winning streak alive three years in a row with vital, clutch rides. For those efforts, he's #2 on our all-time list of Team USA's Top 25 riders.
Tracker: