Teutschenthal
Saxony-Anhalt

,

Germany
Motocross of Nations
Motocross of Nations
Racerhead has liberated the Inter City Hotel bar in Leipzig, Germany. The home of Johann Sebastian Bach is now the home of Team USA's Ryan Dungey, Eli Tomac, and Justin Barcia, as well as their crews and families, Team USA Manager Roger DeCoster, the AMA's main man in motocross Kevin Crowther, various team and personal sponsors—thanks for the Konig Pilsers, Hedge and Beeks and Paggio—and the Asterisk Mobile Medical crew (Dr. Reiman, Eddie Casillas, Tom Carson) and friends like Jeff Canfield, "Toolie" McAdams and more....
And there's me and my mom, on our annual pilgrimage to the des Nations—not really part of Team USA, but definitely part of the whole big adventure. We've been doing this for years, usually with my road-trip partner Jeff Cernic, but I think he dumped us for dual-sport rides in the Alps (as compared to getting into the brass tacks of European history). We traveled to Berlin on Tuesday night, met up with my new friend Scott Dixon—a Canadian MX enthusiast who teaches in Belfast, Northern Ireland, while living in Berlin and studying Martin Luther and the Reforma—
Okay, sorry, my history-geek factor got the better of me. Here's the stuff you want to know: Team USA is on site and ready to go, although Ryan Dungey and his family spent sixteen hours stuck in the Schiphol Airport outside Amsterdam on Thursday when their flight was canceled—twice! They did not arrive until midnight last night. He missed the Team USA practice on Thursday (it rained anyway) and DeCoster helped find a place for him to ride today, forty-five minutes from Leipzig. According to his parents, who were stuck with him, Dungey tried to get a connecting flight on another airline to no avail, then tried to get a hotel room for a few hours, only to find them all booked. So they spent some quality time in Schiphol.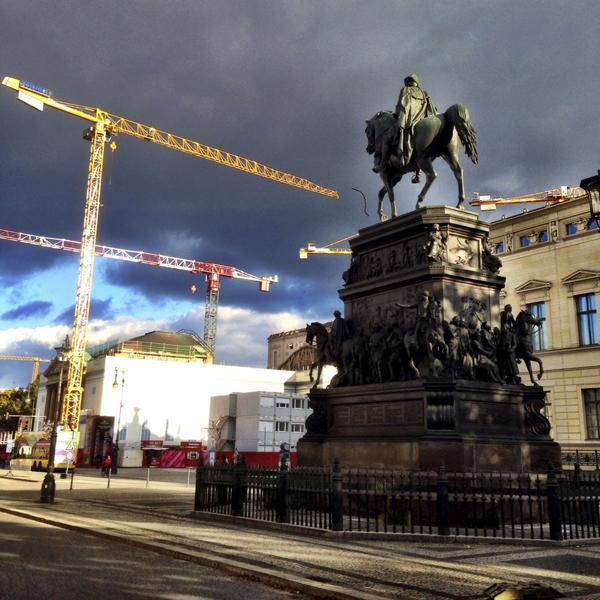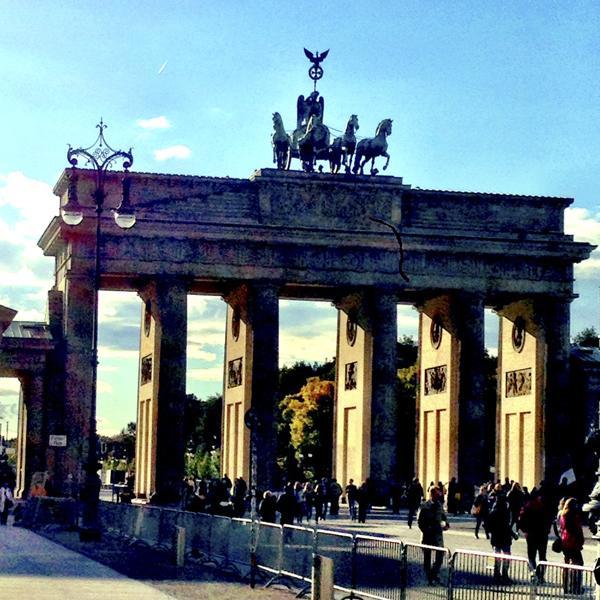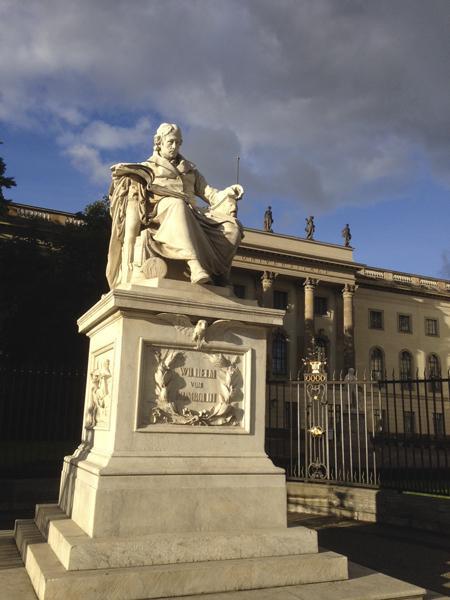 Views of DC's trip through Berlin.
DC photos
Eli Tomac and Justin Barcia both rode and are feeling good, even though it was raining. The track itself (which I have not seen but Simon Cudby has) looks amazing, and Roczen's Army is already here in force. Ken Roczen, the 250 West SX Champion, making his return to his native Germany for the first time since becoming the first German to win an AMA title since the late Adolf Weil back in the 1973 Trans-AMA Series, is beyond a rock star here. In fact, when his father tried to pull the family truckster into the pits this morning to park, so many fans gathered around it and started cheering that they eventually had to get security to help them get settled—and Kenny wasn't even with them!
You can watch the 2013 Monster Energy FIM Motocross of Nations tomorrow (qualifiers) and Sunday (the mains) live on www.mx-life.tv just like all of the GPs, or you can wait and watch it at 3 p.m. (ET) on CBS Sports Network on Sunday afternoon. The weather looks like it's going to be fantastic, and they're expecting an overflow crowd, so Team USA will have its hands full with the crowd all mostly pulling for the Germans. But according to the guys next to me—Mr. Crowther and Mr. Canfield—if our boys just ride like, well, our boys, we should do just fine.
The new AMA numbers for 2014 are out, and you can check out them right here. Which means Eli Tomac has three new numbers: #1 in the outdoor 250s (which he will not use), #8 here at the MXoN for Team USA, and now #3 for as long as he races—and is not a defending champion. Zach Osborne is the new #16, Jason Anderson is #17, Jeremy Martin is the new #19.... Good stuff!
And thanks to all of those who followed our Monster Energy Team USA Top 25 Countdown of our best riders in the Motocross and Trophee des Nations. We will arrive at #1 tomorrow, but here's the runner-up. And all 25, as well as the men who did not make this list, deserve our thanks and appreciation.
Okay, check out www.racerxonline.com all weekend for Team USA and MXoN updates and photos, and follow @racerxonline on Twitter and Instagram. Here's the rest of Racerhead.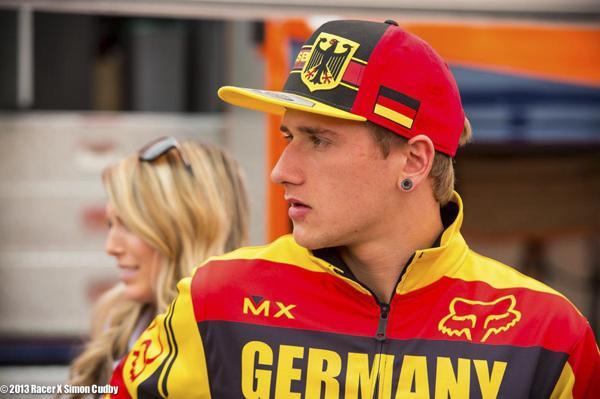 Kenny has returned home!
Simon Cudby photo
THE NUMBERS: 7, 8, 9 (DC)
When our boys roll out on the track this weekend, it will be strange seeing #7 (Dungey), #8 (Tomac), and #9 (Barcia) blasting around the track. I don't think I ever recall Team USA using that group of numbers at this race.
Each year, the defending champions get to use 1-2-3, followed by the previous year's runners-up (4-5-6) and then third-place (7-8-9) and on down. When the OG Team USA winners (1981) showed up in Belgium and Germany, they wore numbers in the 40s and 50s (we weren't there in 1980 and so we had to go behind everyone else). But from '82 through '94, we wore 1-2-3 every time (and 4 as well, when they still had four-man teams in the early eighties.
When we finally lost in 1994 and '95, the next year's numbers were 4-5-6. And when we lost in '97 through '99, we did so badly that our numbers were 10-11-12 in France in 2000.
Stay with me: When Team USA returned in 2003 the numbers were 85-85-87, and we finished second, but then we skipped 2004 again and when our boys showed up in France in 2005, it was #101 (Carmichael), #102 (Tedesco), and #103 (Windham). We won that race, and every year after through last year, our guys wore 1-2-3.
So finally, after last year's hard loss in Belgium (ironically, on the track where it all started back in '81), we go into this year's race wearing the 7-8-9 of the third-place team from 2012.
For Germany, it's less complicated: They had never won until last year, and they will wear 1-2-3 for the first time ever.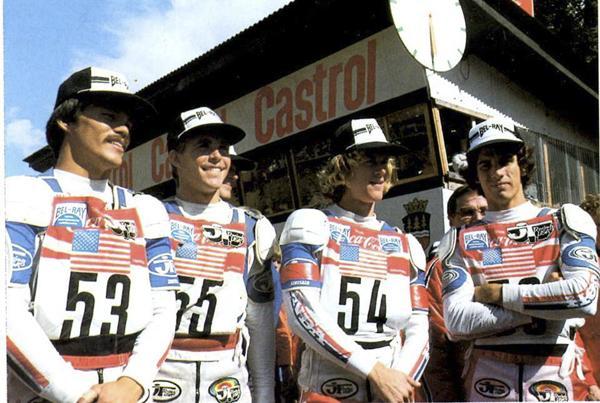 Team USA at the 1981 Motocross des Nations in Germany, running the high numbers of a team that wasn't there the year before.
EARLY INSIGHT FROM THE MXoN (Steve Matthes)
Day one of the 2013 Motocross of Nations has come and gone here in Germany and it was tech inspection and some press conferences today. And a lot of hanging out and catching up with old friends.
Team USA is once again split up with the GEICO Honda and Honda Muscle Milk pitted with the Martin Honda guys along with Germany's Max Nagl and Russia's Evgeny Bobryshev while Red Bull KTM's Ryan Dungey is across the aisle with the KTM guys along with Antonio Cairoli, Ken de Dycker, and others.
In the press conferences today, Germany's Kenny Roczen made mention that his goal is to win a moto this year. No, not just an MX2 moto, but a combined moto overall. Bold words for sure, but I wouldn't put it past him. He's been so fast at the MXoN over the years.
Watching Roczen in the press tent you can see that he's under a lot of demand over here. He can't seem to turn one way or another without pulled somewhere by someone. Even Team USA spirit leader Beeker can't seem to get a minute with his guy!
Dungey mentioned that he was stuck in Amsterdam on a flight and he actually went out riding this morning, and in speaking to his mechanic, Carlos Rivera, the session went well. The best question asked in the press conference was someone asking Barcia if he wanted to come over and race the GPs. Despite I'm sure absolutely zero plans to ever do that, Barcia gave a politically correct answer.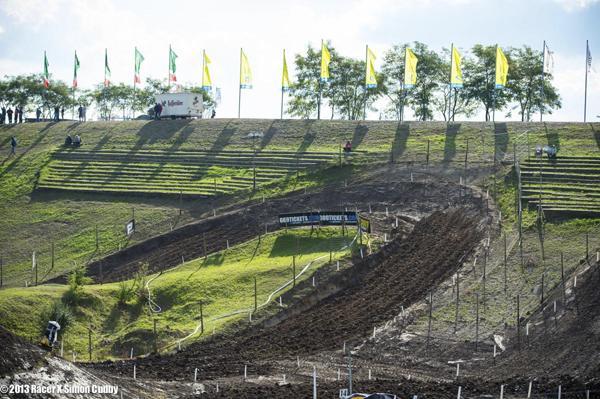 An early look at Teutschenthal.
Simon Cudby photo
Bader Manneh is managing Team Russia. I know I've mentioned that before, but it's just such an odd thing to see, and today he mentioned that he's been coaching some Russian riders so they just asked him to manage and why not? The whole thing seems to have the plot of a mid-'80s Rocky movie or something.
I spoke to Antonio Cairoli for a bit, and the newly crowned seven-time World Champion said he's riding the 350 this weekend but plans to test the 450 for next year. He's also coming stateside later this fall but not to ride at all, just a holiday in Florida for him.
Caught up to Roczen and he mentioned that he liked the track changes they have made. When I was here last for the GP in 2009, the start went right but they now go left and the whole section on that side is redone. The track is prepped pretty good, and again, it reminds me very much of High Point.
Jason Thomas and I are travel buddies this weekend and we simply nailed it in terms of comfort in staying at the Marriott in Leipzig, which is like a typical American hotel and not a shoebox like so many European hotels. And not far from the hotel is a Starbucks. Can you say "Winning"?
We've really spent the time bench racing with each other, and then those discussions soon turn into arguments and one of us calling the other one an idiot. Good times.
A few Pulp things: Swizcore caught up to the still-looking-for-a-ride #11 Kyle Chisholm over here.
I went over the Hard Rock Hotel in Vegas to catch up to RCH General Manager Kenny Watson for this Pro Circuit Pulpcast here.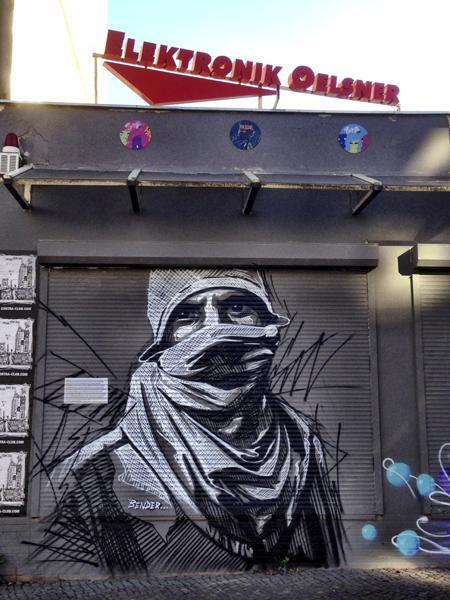 DC photo
PRO PERSPECTIVE (David Pingree and Jason Thomas)
Ping: With the MXoN blasting off in Germany, I thought it would be appropriate to touch on the difficulties of traveling and racing in a foreign land. My first time in Europe was in 1994, and since then I've raced in enough countries to fill up two passports. It is a distinct disadvantage to fly halfway around the world to an unfamiliar land before competing in any athletic event. Most people can relate to the flight. If you've never traveled out of the country, you've at least flown somewhere within the U.S. Imagine flying from Boston to San Diego, flipping a U-turn, and flying back to Massachusetts. That's like a trip to Europe, except the other passengers smell like your armpit after a weekend at Glamis. The food is different at best and literally not edible in some countries. Hotels are more like small closets with a motor home shower than an actual hotel room, and you can't swing a Tony Cairoli jersey without hitting someone smoking a cigarette from the time you step out of the airport until the time you get back onto the plane. In the fall and winter you rarely see the sun, and rain is almost guaranteed at some point. Add in jet lag and slight dehydration since you can't find bottled water without bubbles and you just don't feel 100 percent when you climb on your bike.
On the other hand, you get to see some incredibly rich cultural sights and the fans in Europe are off-the-charts enthusiastic. Chainsaws, cowbells, and air horns are the norm, and while Roczen is going to be the superstar this weekend, the fans will appreciate any rider who shines in the motos. Despite the challenges, I believe our guys will be bringing the win home once again. Good luck, boys.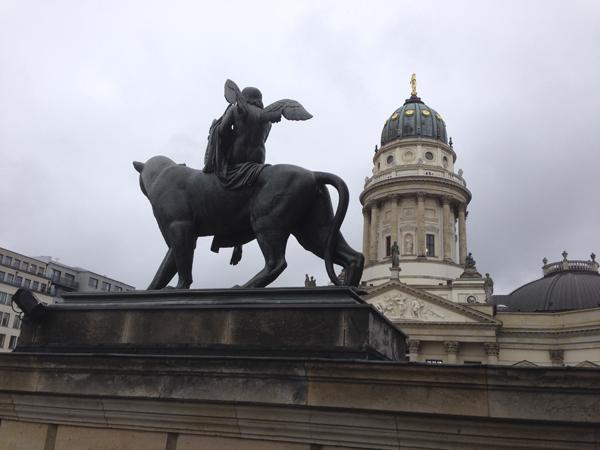 DC photo
JT: Europe travel has, for better or worse, become a staple of my life for the last fifteen years. As Ping wrote, there are many differences that aren't necessarily a positive on the side of old Europe. Growing up in the USA, we are spoiled by convenience. Restaurants are open 24 hours on every corner and there is access to most needs at all times of the day. In Europe, many cities virtually shut down at dark, and if you don't already have it, you are just going without until morning. Sure, things are changing and the EU is becoming more modern daily, but I clearly remember the feeling of a giant step back in time when I crossed the pond. To this point, stepping back in time lends its hand to the endless history that Europe has to share. Any country you visit has buildings, castles, and historical significance in spades. This was always the part of travel that I appreciated.
Walking the hallowed grounds of Namur, racing through the infamous tunnels of Bercy, and now this weekend, taking in the Motocross of Nations in Teutschenthal, Germany. These are stories I would hear as a child, tales from a far-off land that I had no reference for. These races and tracks could have been in Narnia as far as I knew. Nowadays, the world is much smaller. Having been to many of these legendary events, I truly appreciate the history and ambience they provide. Motocross in Europe is a unique affair. The weather is different, the tracks are different, the fans are different, and the general atmosphere is different.
The level of enthusiasm from the fans reaches feverish pitch in Europe. Nothing is seen as over the top, although many seek that illustrious goal. At an event like the MXoN, it's truly anything goes. With Germany winning their first MXoN in 2012 and this year hosting the event, I expect complete madness from the German faithful. Having raced sixty or seventy times in Germany, I feel quite at home here and am really looking forward to a huge event. With so many countries attending and such a central location for the majority of Europe, it should be a race to remember.
The USA has vengeance on their minds after a rough day in the Lommel sand a year ago. Germany is the defending champion and will be spurred on by the frenzied hometown crowd. Belgium, Australia, Italy, France, and the UK all have strong teams and are looking to win it all. Despite all of the inconvenience and drawbacks that Ping spoke about, I do feel that there is a certain aura about MXoN in Europe that can't be duplicated. It has been a huge part of my racing life and gave me untold friends, memories, and opportunities. I feel blessed to be here for the 2013 edition of the Motocross of Nations and doubt I will have a voice by Sunday night, as I plan on screaming my heart out for the boys in red-white-and-blue.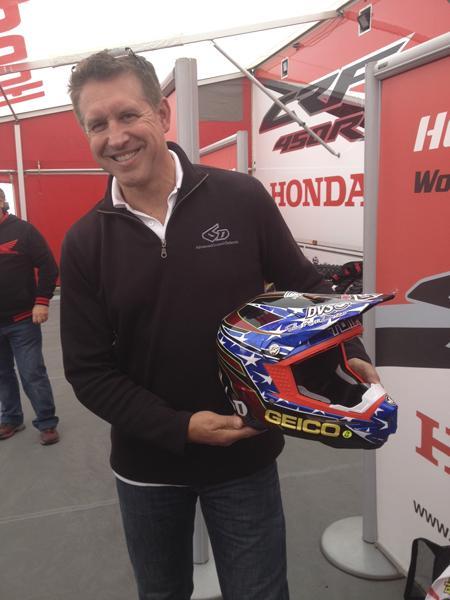 Tomac's helmet for the weekend.
Jeff Cernic photo
READER LETTERS
When we emailed the first six winners of the MXoN/Team USA prize packs, we got a couple print-worthy emails in return. (We had mentioned that when he's not drinking beer, Davey will be working on getting some cool pieces of history to bring back for the winners.)
I would first of all like to thank you and everyone at Racer X, I never win anything and this is so cool !!!!!! And to Davey don't let me stop you from drinking beer, I just got back from Germany and I must say the beer drinking was good.
Jeff Terry
That is awesome. I've been a subscriber for many years so it was a good time to re-up. I drank beers with Davey and Dave B (hair band rock guy) among others in Waldorf so I know he likes to drink :).
Matt Kness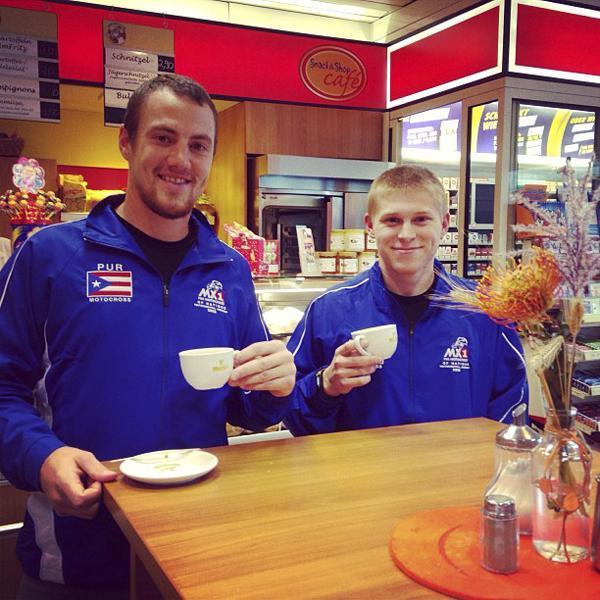 Two-thirds of Team Puerto Rico enjoying some espresso in Germany.
Photo: @filthyphil49
HEY, WATCH IT!
GoPro: Get to know Cairoli
Monster Energy Cup Track Map


Racer X Films: Josh Grant


RANDOM NOTES
Each year we ask our readers to participate in our Racer X Survey. This time around, those who help us out will be eligible to win a pair of Skullcandy Crusher headphones—a $100 value! The Crusher's multiple stacked drivers are powered by an internal amplifier, and the dual driver technology delivers supreme sound with an additional tactile experience that resonates with your body. It's a sound so powerful and explosive, you'll have to feel it to believe it.
All you have to do is take a few minutes and complete our survey. We'll pick one winner at random in a couple weeks, contact you via email, and send your Crushers at no cost to you. This may be your last chance to participate, so visit http://rxo2013survey.questionpro.com to participate.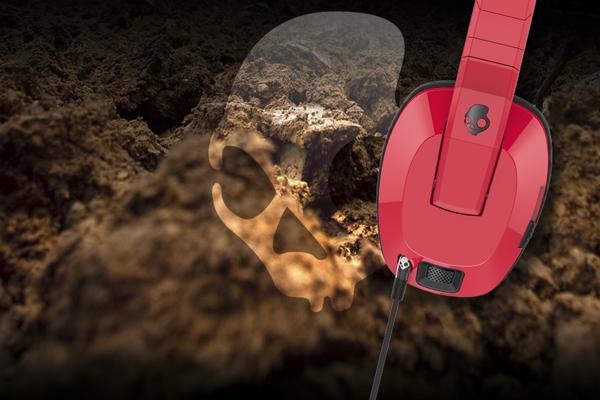 Vote for Miss Monster Energy Cup 2013!
Okay, that's it for this week. Thanks for reading Racerhead. Go Team USA!