Teutschenthal
Saxony-Anhalt

,

Germany
Motocross of Nations
Motocross of Nations
Team Germany (2012 defending champions)
Max Nagl #1 (MX1): 10th in MX1 GPs | 3-6 at 2012 MXoN
Ken Roczen #2 (MX2): 2nd in U.S. 250 MX | 4-5 at 2012 MXoN
Dennis Ullrich #3 (Open): MX1 ADAC MX Masters Champion (Germany) | 23rd in MX1 GPs |DNC at 2012 MXoN
What to expect: The defending champion's march toward a second straight title—this time on home soil—may be stalled by injuries. Marcus Schiffer, a key piece on last year's team, is out with a broken wrist. Newly crowned ADAC MX Masters Champion Dennis Ullrich will replace Schiffer. Veteran Max Nagl has battled injuries all season, including missing the last four GPs. Roczen, the three-time defending MX2 champion at the MXoN, will be a favorite on his home track, but will he receive enough help from his countrymen?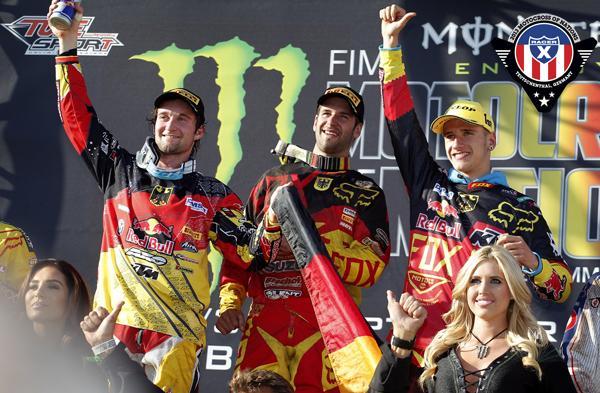 Germany goes for two straight on home soil.
Sarah Gutierrez photo
Team Belgium (2nd in 2012)
Ken de Dycker #4 (MX1): 3rd in MX1 GPs | 3-5 at 2012 MXoN
Jeremy van Horebeek #5 (MX2): 7th in MX1 GPs | 10-38 at 2012 MXoN
Clement Desalle #6 (Open): 2nd in MX1 GPs | 20th in U.S. 450 MX | 4-7 at 2012 MXoN
What to expect: Clement Desalle will anchor a formidable Belgium squad. After winning the opening round of the Grand Prix season in Qatar, Desalle went twelve rounds before his next win in Czech Republic. But he caught fire late in the season, winning three of the final four GPs. Ken de Dycker won two motos in 2013, which helped him secure a spot over Kevin Strijbos (fourth in MX1). The old MXoN under-age-23 rule for MX2 is gone, and Belgium benefits by getting Jeremy van Horebeek to drop down to the 250 after his rookie campaign in MX1. All three were part of a runner-up performance in Lommel in 2012.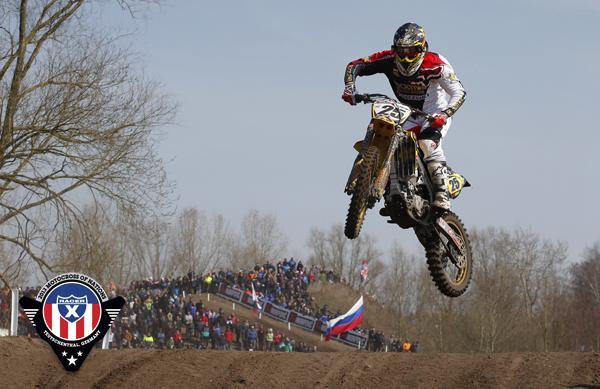 Clement Desalle and Belgium are expected to challenge for the title.
Sarah Gutierrez photo
Team USA (3rd in 2012)
Ryan Dungey #7 (MX1): 2nd in U.S. 450 MX | 7-9 at 2012 MXoN
Eli Tomac #8 (MX2): Champion in U.S. 250 MX | DNC at 2012 MXoN
Justin Barcia #9 (Open): 3rd in U.S. 450 MX | 3-14 at 2012 MXoN
What to expect: Revenge in on the minds of Team USA after a devastating loss at Lommel a year ago. Even with 450 MX Champion Ryan Villopoto on the sidelines, Team USA is still the favorite to reclaim the Chamberlain trophy. Ryan Dungey returns for his fifth tour of duty and hopes to avenge the only team loss in his MXoN career. Justin Barica is making his second MXoN appearance following a third place 450 MX finish in his rookie year. A full year on the 450 and experience from last season will help. Reigning 250 Lucas Oil Motocross Champion Eli Tomac makes his Team USA debut in Germany, and is expected to challenge Roczen for top MX2 honors.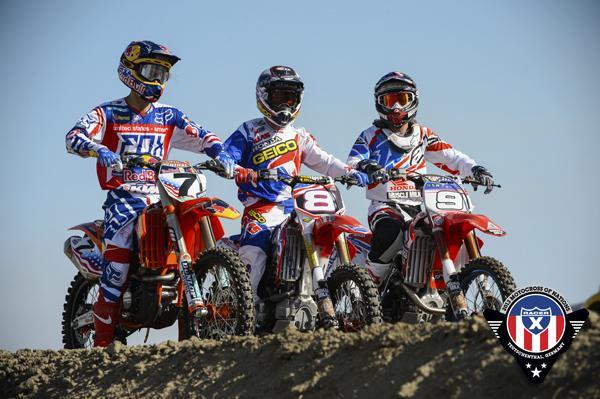 Team USA are the favorites heading into Germany.
Simon Cudby photo
Team Netherlands (4th in 2012)
Marc de Reuver #10 (MX1): 25th in MX1 GPs | 9-17 at 2012 MXoN
Glenn Coldenhoff #11 (MX2): 5th in MX2 GPs | 15-39 at 2012 MXoN
Herjan Brakke #12 (Open): 21st in MX1 GPs | DNC at 2012 MXoN
What to expect: The loss of two-time MX2 World Champion Jeffrey Herlings crushes the Netherlands' hopes of repeat top-five performance. Glenn Coldenhoff—winner of the Great Britain GP—returns along with Marc de Reuver. The veteran presence of de Reuver will help off-set the loss of Herlings, but without the "Sandman", the road will be much tougher this year.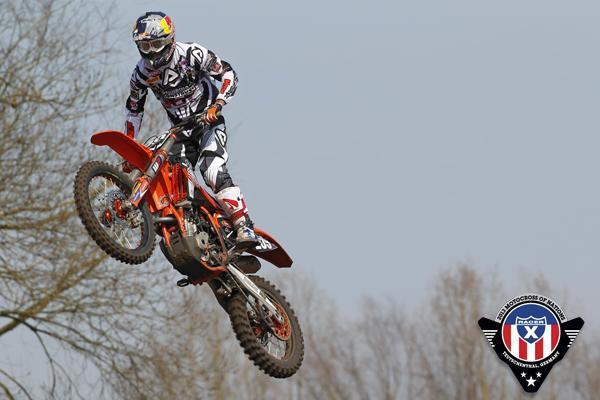 Glenn Coldenhoff will have to carry the torch for the Dutch with Jeffrey Herlings out.
Sarah Gutierrez photo
Team Italy (5th in 2012)
Antonio Cairoli #13 (MX1): GP Champion in MX1 | 1-1 at 2012 MXoN
Alessandro Lupino #14 (MX2): 8th in MX2 GPs | 25-37 at 2012 MXoN
David Philippaerts #15 (Open): 11th in MX1 GPs | DNC at 2012 MXoN
What to expect: The Italians will replace one veteran—David Philippaerts over Davide Guarneri—from a fifth-place squad a year ago. Antonio Cairoli will be the major plug for Italy, with hope that Philippaerts can match Guarneri's 5-13 performance from a year ago. Alessandro Lupino, making his fourth straight appearance in MX2, has struggled mightily during his last three stints—Colorado (20-25), France (36-39), and Belgium (25-37).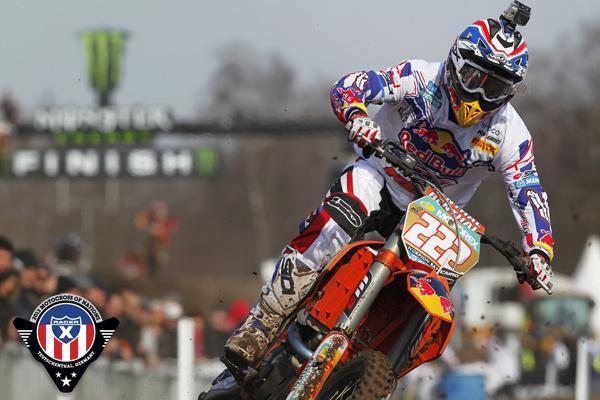 Will Cairoli get enough help from his teammates to lead Italy to the title?
Sarah Gutierrez photo
Team France (6th in 2012)
Gautier Paulin #16 (MX1): 5th in MX1 GPs | 2-8 at 2012 MXoN
Jordi Tixier #17 (MX2): 2nd in MX2 GPs | DNC at 2012 MXoN
Christophe Charlier #18 (Open): 4th in MX2 GPs | DNC at 2012 MXoN
What to expect: France's youth movement begins in Germany. The French have replaced two established veterans from last year's team—Xavier Boog and Marvin Musquin—with young stars Jordi Tixier and Christophe Charlier. The team will lean heavily on Gautier Paulin—winner of three GPs in 2013—in hopes of improving upon last year's sixth place finish. The decision to go with Charlier over Musquin has been a hotly debated topic. Musquin didn't set the world on fire in previous 'Nations appearances, but he's an established talent. Will the French be justified in their choice, or will it come back to haunt them?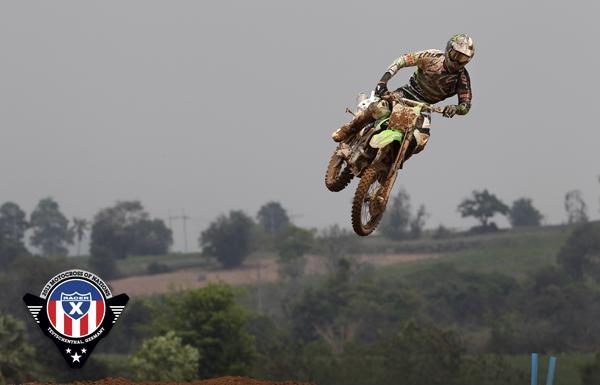 Gautier Paulin will be the veteran presence on a young French team.
Sarah Gutierrez photo
Team Great Britain (8th in 2012)
Tommy Searle #22 (MX1): 6th in MX1 GPs | 8-12 at 2012 MXoN
Jake Nicholls #23 (MX2): 7th in MX2 GPs | 16-36 at 2012 MXoN
Shaun Simpson #24 (Open): 9th in MX1 GPs | DNC at 2012 MXoN
What to expect: Another big decision circled around Great Britain—as the ACU chose to leave Dean Wilson, who is recovering from a shoulder injury, off the team. Tommy "Guns" Searle has a year on the 450 under his belt, which should help after having to jump straight to the 450 with little prep at Lommel. The former factory KTM rider in the U.S. is expected to carry the heavy load for the Brits. Shaun Simpson is just weeks removed from his first career MX1 GP win at Lierop, and the veteran hopes to ride that momentum to Germany. Jake Nicholls is coming off a career year in the GPs and will carry the MX2 torch.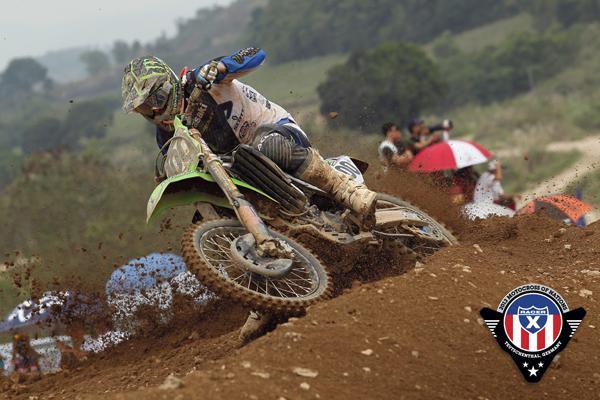 Tommy Searle looks to lead Great Britain back to the podium.
Sarah Gutierrez photo
Team Australia (10th in 2012)
Brett Metcalfe #28 (MX1): MX1 Canadian National Champion | 19th in U.S. 450 MX | DNC in 2012 MXoN
Dean Ferris #29 (MX2): 6th in MX2 GPs | DNC at 2012 MXoN
Todd Waters #30 (Open): 2nd in MX1 Australian Nationals | 8-15 at 2012 MXoN
What to expect: The 2013 Australian team is a more formidable threat than the inexperienced 2012 squad of Todd Waters, Lawson Bopping and Luke Styke. Brett Metcalfe returns for the first time since helping lead Australia to its first podium appearance in 2011. Metty showed he still has plenty in the tank, winning the MX1 title in Canada, while also showing top-five speed moonlighting in Lucas Oil Motocross. Dean Ferris had a breakout season in the GPs, winning his first career MX2 overall—albeit with Jeffrey Herlings on the sidelines. Todd Waters, the only returning member from last year's team, was edged by Matt Moss for the MX1 title in the Australian Motocross Championship. But Moss is focused on Australian supercross, and Waters was strong at this race in '12. While a lineup of Chad Reed, Matt Moss and Metcalfe—all members of the historic 2011 team—would arguably be Australia's best chance, don't sleep on this squad for podium contention.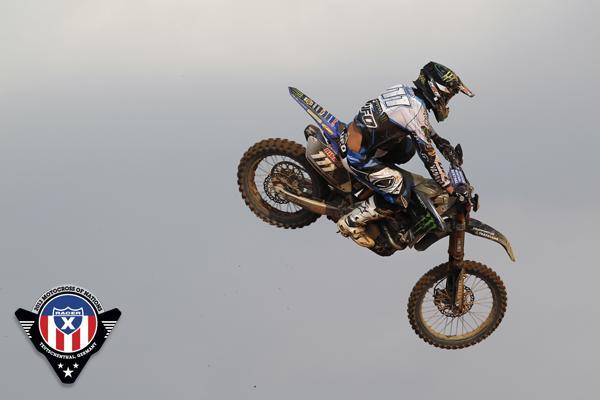 Dean Ferris and Australia are a sleeper podium contender.
Sarah Gutierrez photo
Team Russia (11th in 2012)
Evgeny Bobryshev #31 (MX1): 8th in MX1 GPs | 6-33 at 2012 MXoN
Alexandr Tonkov #32 (MX2): 13th in MX2 GPs | 12-18 at 2012 MXoN
Evgeny Mikhaylov #33 (Open): 33rd in U.S. 450 MX | 26-31 at 2012 MXoN
What to expect: Russia and Belgium are the only contenders to bring back all three members from last year. Evgeny Bobryshev will be the catalyst for the Russians, who many think will be a dark horse podium contender. "Russian Bob" dealt with nagging injuries for much of 2013, but when healthy was a solid podium threat in MX1. Alexandr Tonkov made huge strides in 2013, capturing two moto podiums and landing a deal with the new factory Husqvarna team for 2014. Many may recognize Evgeny Mikhaylov from the result sheets of Lucas Oil Motocross. Mikhaylov only scored 18 points in 450 MX, but did post a career-high twelfth in the second moto at Utah. With their most promising team in over a decade, can Russia break through?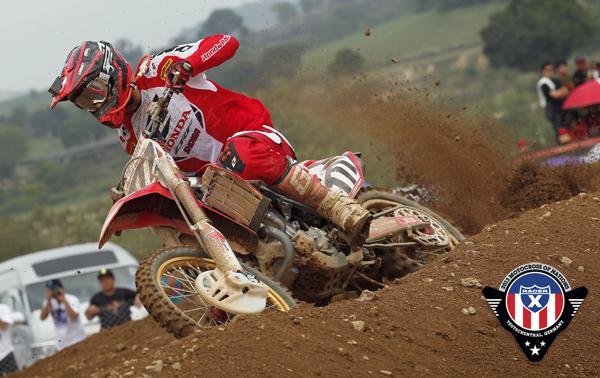 Can Evgeny Bobryshev and Russia live up to expectations?
Sarah Gutierrez photo
Team Puerto Rico (DNQ for A final in 2012)
Roberto Gonzalez #67 (MX1): DNC in 2012 MXoN
Alex Martin #68 (MX2): 19th in U.S. 250 MX | DNC in 2012 MXoN
Phil Nicoletti #69 (Open): 14th in U.S. 450 MX | DNC in 2012 MXoN
What to expect: You know the drill by now: Puerto Rico, which is not considered a U.S. state, but whose residents are considered U.S. citizens, typically pairs two Americans with a rider from the island. Riders in the past have included Jimmy Albertson, Zach Osborne, Tommy Weeck and Kyle Chisholm. This season the team has gone with long-time privateers Alex Martin and Phil Nicoletti to pair with local Roberto Gonzalez. This team will hinge on how fast the local is.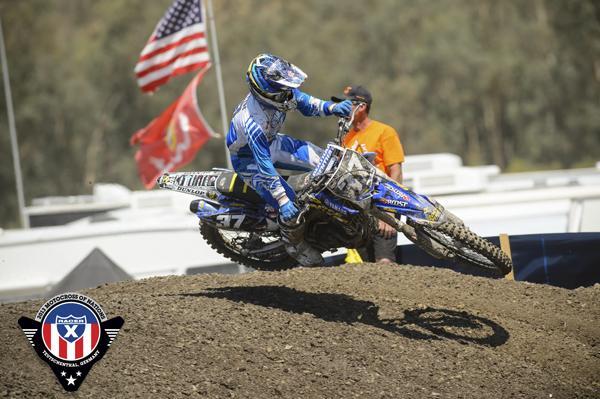 Alex Martin and Phil Nicoletti will have to carry Puerto Rico to the A Final.
Simon Cudby photo
Team Canada (Did not compete in 2012)
Cole Thompson #110 (MX1): 9th in MX1 Canadian Nationals | 38th in U.S. 450 MX | DNC at 2012 MXoN
Jeremy Medaglia #111 (MX2): 4th in MX1 Canadian Nationals | 43rd in U.S. 450 MX | DNC at 2012 MXoN
Tyler Medaglia #112 (Open): 3rd in MX1 Canadian Nationals | DNC at 2012 MXoN
What to expect: Our neighbors to the north will send a team to the Motocross of Nations for the first time since a sixteen place finish in 2010 at Thunder Valley. Jeremy Medaglia, a member of the 2010 team, will drop down to a 250—leaving his brother Tyler on the 450. Cole Thompson raced the 250SX East Region and a few MX Nationals in the U.S. before heading back home and enjoying success in the Canadian Nationals. He will make his MXoN debut in Germany.

Canada is back in the Motocross of Nations!
James Lissimore photo
Other Contenders:
Estonia (7th in 2012)
Last year Tanel Leok turned in the surprise performance of the 'Nations, leading the tiny Northern European country to a top-ten finish. Estonia returns two of three members from last year's team with Leok and Gert Krestinov. Erki Kahro (MX2) replaces Priit Ratsep.
Portugal (9th in 2012)
Portugal will once again be lead by MX1 GP veteran Rui Goncalves. Luis Correia—a major part of the team a year ago with 13-24 finishes—will be replaced by Hugo Santos (MX2). Paulo Alberto (MX3) also returns to the team.
New Zealand (15th in 2012)
Gone are the Ben Townley and Josh Coppins glory years, but New Zealand still has a chance to squeeze into the top ten. MXoN veteran Cody Cooper will be the catalyst of the team. Rhys Carter (MX1) and young gun Kayne Lamont (MX2) fill out the team.
Spain (DNQ for A final in 2012)
The Spaniards struggled in the sand of Lommel a season ago, missing the A Final for the first time in a number of years. Veteran Jonathan Barragan (MX1) will be anchored by rising MX2 star Jose Butron (MX2) and Alvaro Lozano (MX3). Spain should be a threat for a top-ten in Germany.
Click HERE for the full list of teams competing in Germany.