Teutschenthal
Saxony-Anhalt

,

Germany
Motocross of Nations
Motocross of Nations
Since its first foray at the Motocross of Nations in 2007, Team Puerto Rico has become a second home for Americans hoping to compete in the Olympics of Motocross. The team has fielded American born riders Zach Osborne, Kyle Chisholm, Tommy Weeck, Kyle Regal and Jimmy Albertson in the past. This year Americans Phil Nicoletti and Alex Martin will join Puerto Rican born Roberto Gonzalez in hopes of carrying the team to the A Final for the first time since 2010. We caught up with MX2 rider, Alex Martin, on Monday before he was set to leave for his first MXoN appearance in Germany.
Racer X: You're heading out shortly for your first ever Motocross of Nations appearance. Did you ever see yourself in this position?
Alex Martin: To be honest, no [laughs]. I never really thought I would race the des Nations … I never really thought I would be racing for Team Puerto Rico at the des Nations. Obviously with Team USA you pretty have to have won a couple of championships to get on there and that's a tough task. I would obviously like to compete for the team at some point in time, but not right now [laughs].
Talk about racing for Team Puerto Rico. It's obviously a little different, considering you're not actually from there. But do you have some Puerto Rican pride right now?
Yeah, maybe some pride but I don't have any Puerto Rican blood or anything like that [laughs].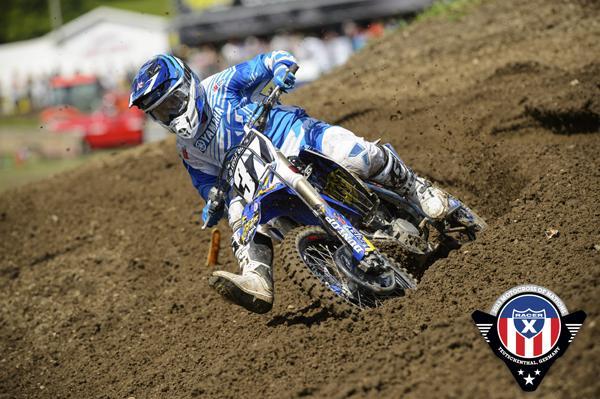 Minnesota born Alex Martin will compete for Team Puerto Rico at the 2013 Motocross of Nations. His first appearance at the event.
Simon Cudby photo
In the past, riders such as Zach Osborne, Kyle Chisholm, etc. have rode for the team. How did the deal to race for the team come about?
I guess it really all came about around Budds Creek. I have been staying down at Club [ClubMX Training Facility] with [Phil] Nicoletti and he had been talking with the guy and he had brought my name up. I think they were trying to get Zach Osborne on the team again, but he decided to do the six-day enduro, so they had a spot open for me. So it worked out good. I think they are using a Yamaha team over there, the Monster Energy/Bike-It Cosworth Yamaha team, so it worked out good that I was riding a Yamaha over here.
Are you expecting it to be a pretty seamless transition?
Well, I'm trying to limit some things, so I'm bringing over my own suspension, sub-frame and linkage and some other things. I'll just pop it on the bike and hopefully it's all the same.
Have you seen the track and do you know much about it?
I have watched quite a few GoPro videos … in High-Definition [laughs], trying to see where the jumps are, where the corners are, what the dirt looks like. It's not anything like being there, but it looks like a fun track that will be a little more hard pack than we are used to. But as long as they put some water down I think it will be awesome.
Between supercross and motocross, the season proves to be a long grind and most guys are looking for a break by September. While the experience of the Motocross of Nations is unique, were you looking forward to taking a break?
Well, I was able to come home. I spend most of the year at ClubMX, but I was able to come back to Minnesota for the last month after Lake Elsinore. I've still been riding and training and stuff but it doesn't really feel … being home has made it easier to do everything. It's kind of like a little mini vacation. It is weird because I have it ingrained in me after the last race to completely take time off and this year I can't really do that.
What are your expectations coming in?
I'm just hoping we can put it into the main program and just go from there. I'm just trying to ride to the best of my abilities and I think we will be fine. I think me and Phil have a great base now. Looking at the past results for Team Puerto Rico I think if we just made it to the final it would be a good step in the right direction.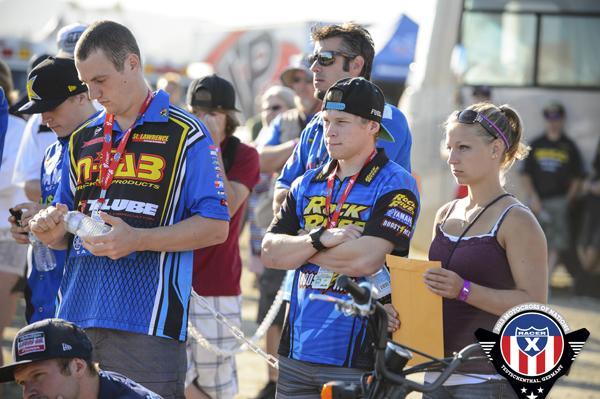 Phil Nicoletti (left) and Martin (right) hope to lead Puerto Rico to the A Final for the first time since 2010.
Simon Cudby photo
Do you know much about Roberto Gonzalez, your other teammate? Will Germany be the first time you will meet him?
Yeah, the first time I'll meet him will be in Germany. I've never heard of him before, but looking forward to it.
The MX2 class will have some heavy hitters this year, but aside from Roczen and Tomac do you see anyone that may be tough to beat?
I just think mentally and physically I'm in a much better state now than I was even just a month ago. I haven't really taken any time off since Elsinore, if anything I've ramped up my training probably 200 percent in volume compared to where I was before. Having some time off where you don't have to travel, I've really been able to get into a groove and I feel a lot better about myself right now. So I think it should be a good weekend.
Changing subjects a bit. Do you know what your plans will be for the 2014 season?
Still working things out right now. I have some sponsors on the table, but nothing finalized yet.