The 2014 Lucas Oils Pro Motocross Championship is a long way off. Still, with the top two in the series moving to the 450 class, it really opens the door for the championship and more importantly, epic bench racing. Let's take a look at who I expect to be in the running.
Blake Baggett: This one is easy. Seeing as how he had the #1 plate this season and how strong he was at the last couple of races, it's apparent that Baggett will be a strong contender to reclaim his crown in 2014. If, and I do mean if, he can get his wrist issues sorted out and come into next season 100 percent (which he definitely wasn't this year), he will be ready to give anyone on the starting gate all they can handle.
Strengths: Fitness, experience, solid team.
Weakness: Starts, wrist problems.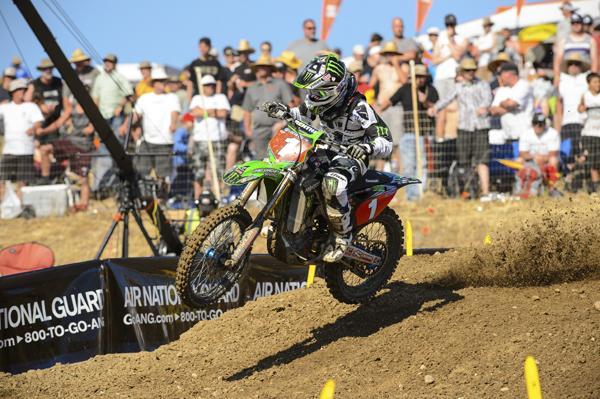 Blake Baggett.
Simon Cudby photos
Marvin Musquin: Marvin had a strange end to the 2013 season. A front runner early, even winning two consecutive overalls, he seemed to unravel the last few weeks and I am not quite sure why. Still, the two-time world champion has to know that he finished third behind the two riders that are graduating. Going into 2014, he will surely be confident and anticipating that this will be his best chance for an outdoor championship in America.
Strengths: Champion experience.
Weakness: Too nice.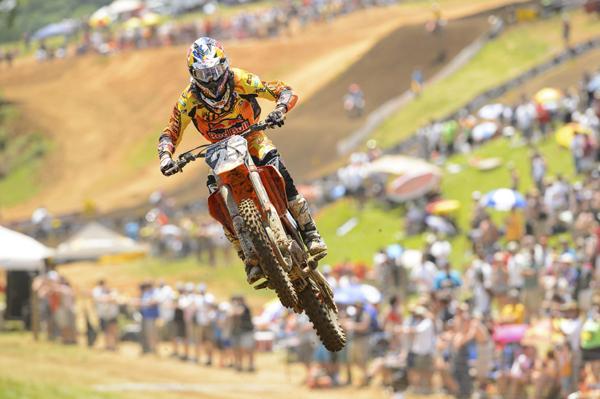 Marvin Musquin.
Jeremy Martin: Jeremy Martin has arrived. After a mediocre debut in 2012, he quieted his detractors this year with solid results and podium finishes. His starts were really consistent and his speed was impressive at times. He looks like he is ready to take the next step and contend for a title.
Strengths: Starts, speed, still learning.
Weakness: Inexperienced, team has never won a title.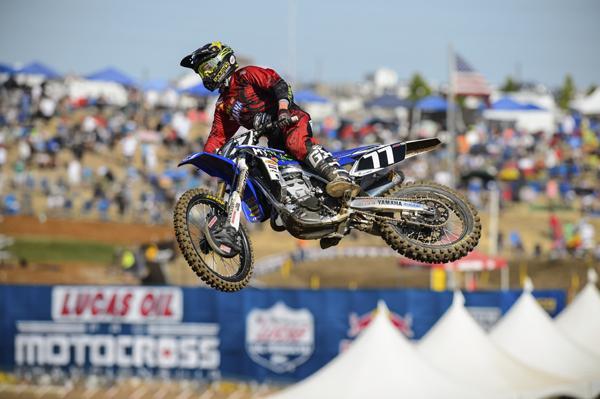 Jeremy Martin.
Zach Osborne: Returning from his stint on the GP scene, expectations were high for Zach. His season was full of ups and downs, though, and he really couldn't find the consistency it takes to contend for a top three series finish. One week he was fast enough to win and the next he was fighting to stay in the top ten. If he can iron out a few kinks, he has the tools to be a podium guy week in and week out but finding a solution will be key for his success.
Strengths: Versatility, fitness, strong team.
Weakness: Inconsistency.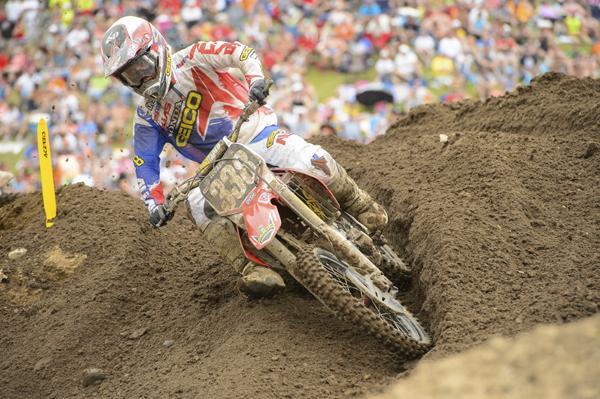 Zach Osborne.
Justin Bogle: Bogle was coming on strong near the end of the season. Coming off an injury, it was a battle to get back to where "The Captain" wanted to be. By season's end, he was there. One of the flashier guys on the circuit, he is impressive to watch ride and his skills are undeniable. He is one of the wild cards for 2014 that I think can really make this series interesting. Whether he is a hit and miss podium guy or if he really turns the corner and becomes a title threat remains to be seen.
Strengths: Talent, starts, potential.
Weakness: Title experience, focus.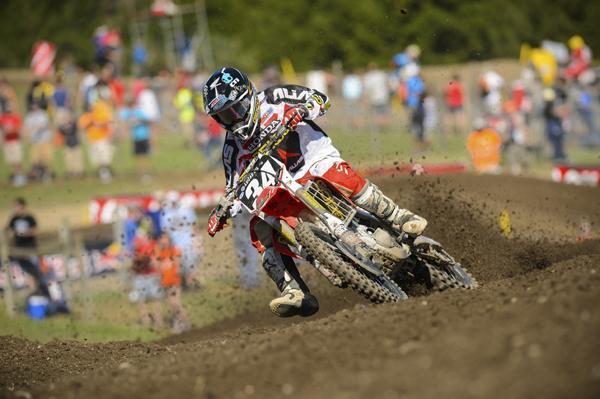 Justin Bogle.
Adam Cianciarulo: 2014 will see a much-improved AC292, in my opinion. Coming into the season sick, he was behind the eight ball from the get go and under immense pressure from a variety of sources. Once he was fully healthy, we started to see the promise he shows and while I think 2015 is Adam's title year, he certainly could prove me wrong. Learning curves always vary with these phenoms. If he came out swinging next year and won, it wouldn't shock me.
Strengths: Team/trainer program and pedigree, talent, winner, intelligence.
Weakness: Expectations, youth, teammate battle.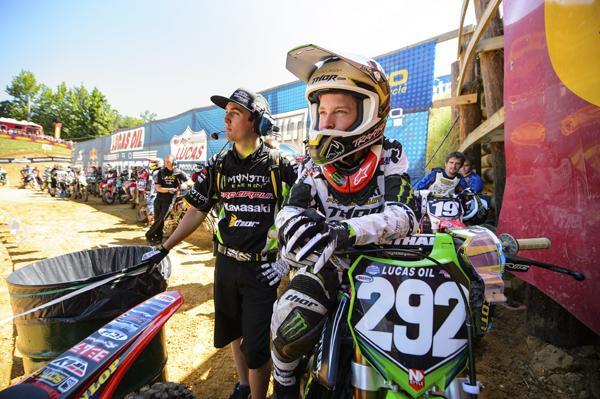 Adam Cianciarulo.
Cooper Webb: Much like Adam Cianciarulo, I expect Cooper Webb to be much better in 2014. After a full season, these younger riders usually learn a lot about not only how to race at this level, but also about how their bodies react to a long season. With an updated bike for 2014, expect more out of Coop very soon.
Strengths: Still improving, updated bike for '14.
Weakness: Team has never won a title.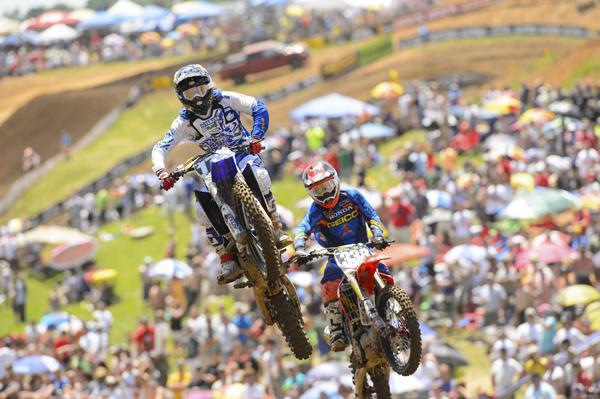 Cooper Webb.
Dean Wilson: The 2011 Lucas Oil Pro Motocross Champion is making another run at the title in 2014. After missing most of the last two seasons to injury, he is looking for a bounce back year. If he can stay healthy and come in with any momentum, look for the #15 to be in the mix immediately. If anyone has Wilson off of their championship radar, I think that will change very quickly once the gate drops next May.
Strengths: Former champ, strong team, talent.
Weakness: Lack of momentum, keeping in perspective.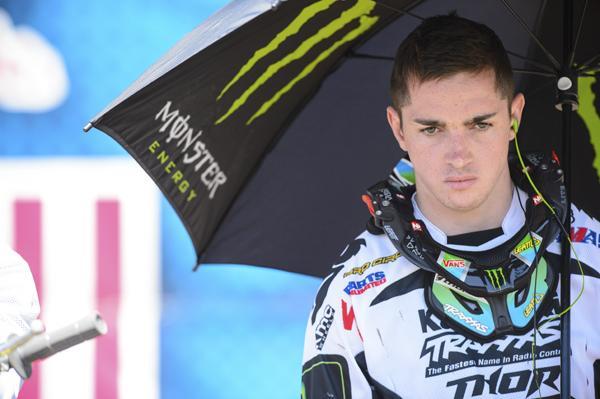 Dean Wilson.
Mike Alessi: Yes, I said it. Mike Alessi is planning on returning to the 250 class for 2014. In fact, he almost made a run at it in 2013 but decided to stick with the 450 in the final days. A multi-race winner in the 250 class and title contender, if he comes in prepared and on a solid bike, I see no reason why he won't be up front. Maybe the best starter ever, starting up front week in and week out is a huge advantage and often times the 250 class comes down to consistency. Mike has consistency in spades. With so much time still and so many variables, Mike is the ultimate wild card for this championship.
Strengths: Experience, starts, fitness, confidence.
Weakness: No factory bike, 450 mentality, uncertainty with the team.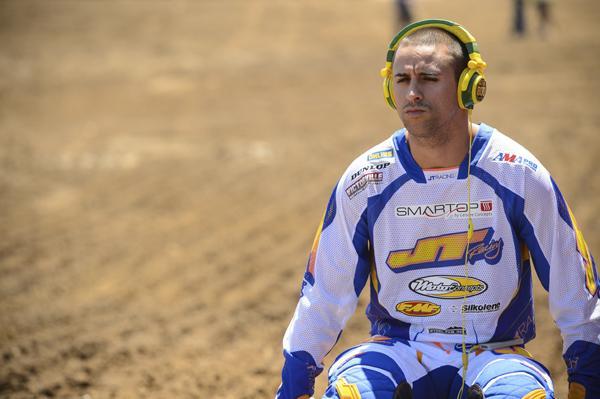 Mike Alessi.
While the champion could certainly come from someone not listed here, these are the guys I would bet on. All of them have the ability and tools to do it, but only one will be holding the trophy next August. With the off-season in full swing, it's fun for me to analyze these guys and try to diagnose where they could improve. Maybe I should have tried to diagnose my own problems and issues but no one has that kind of spare reading time. Anyhoo, when does everyone race again? Tick tock.